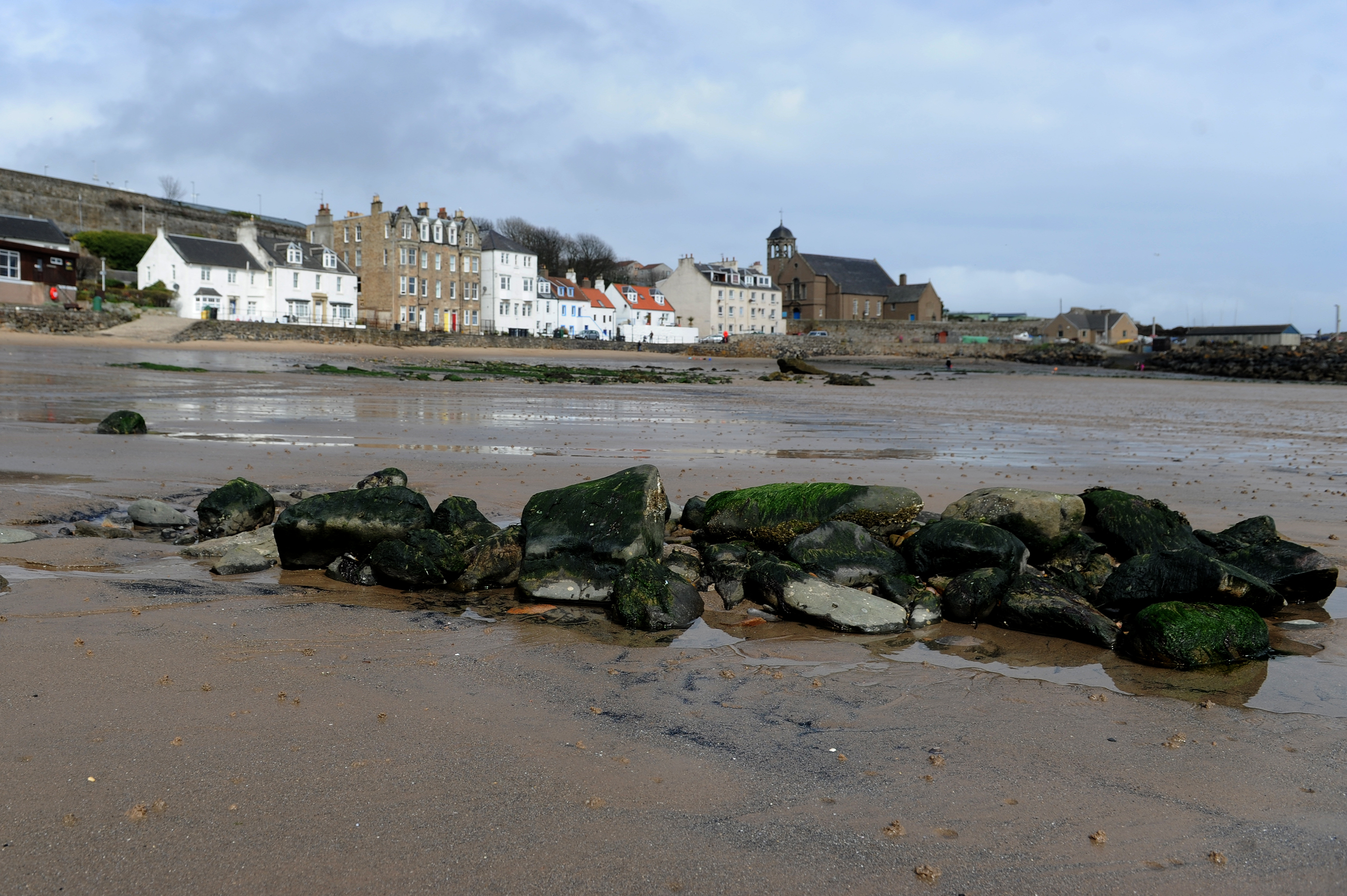 A Fife charity has said that it will investigate the reasons behind a drop in bathing water quality at one of the region's most popular beaches.
Robbie Blyth, coastal team leader at the Fife Coast and Countryside Trust, has said that other agencies are also working to locate the source of pollutants entering the Firth of Forth at Kinghorn Harbour.
A recent water quality survey graded the harbour area as "poor", indicating that pollutants are entering the sea where hundreds of visitors bathe in the summer months.
This is despite the water quality at the adjoining Pettycur Bay being classified as "good", suggesting that the source of any pollution must be local.
Mr Blyth said that several organisations were now working to determine the source of the contamination.
He said: "Fife Coast and Countryside Trust (FCCT) works closely with SEPA and a number of organisations throughout Fife, from local authorities through to businesses and the general public, to ensure that there is a good understanding of water pollution and how to maintain high standards for Fife's beaches.
"While we were disappointed to hear of the water quality rating at Kinghorn Harbour, we are committed to working with the local authority and SEPA to find out the source of the problem to improve the water quality at Kinghorn Harbour."
As one of Fife's most picturesque coastal communities, visitors flock to the beaches of Kinghorn every summer to cool off in the waters of the Forth.
There are suspicions that any pollutants entering the water may be doing so from an outlet located at the beach, an avenue likely to be explored as part of efforts to trace the source of the contamination.
SEPA itself has said that rating water quality as "poor" should not necessarily deter the public from visiting beaches.
The agency's own environment quality manager, Calum McPhail, stated earlier this year that heavy rainfall could impact results in some instances, adding: "A 'poor' classification does not necessarily mean that water quality is continually poor."
Green MSP for Mid-Scotland and Fife, Mark Ruskell, has called on agencies to work with local residents to address the problem.
Meanwhile, local councillor Susan Leslie said that it was important that the quality of bathing water at the harbour was improved, adding: "I hope this will be resolved as quickly as possible."