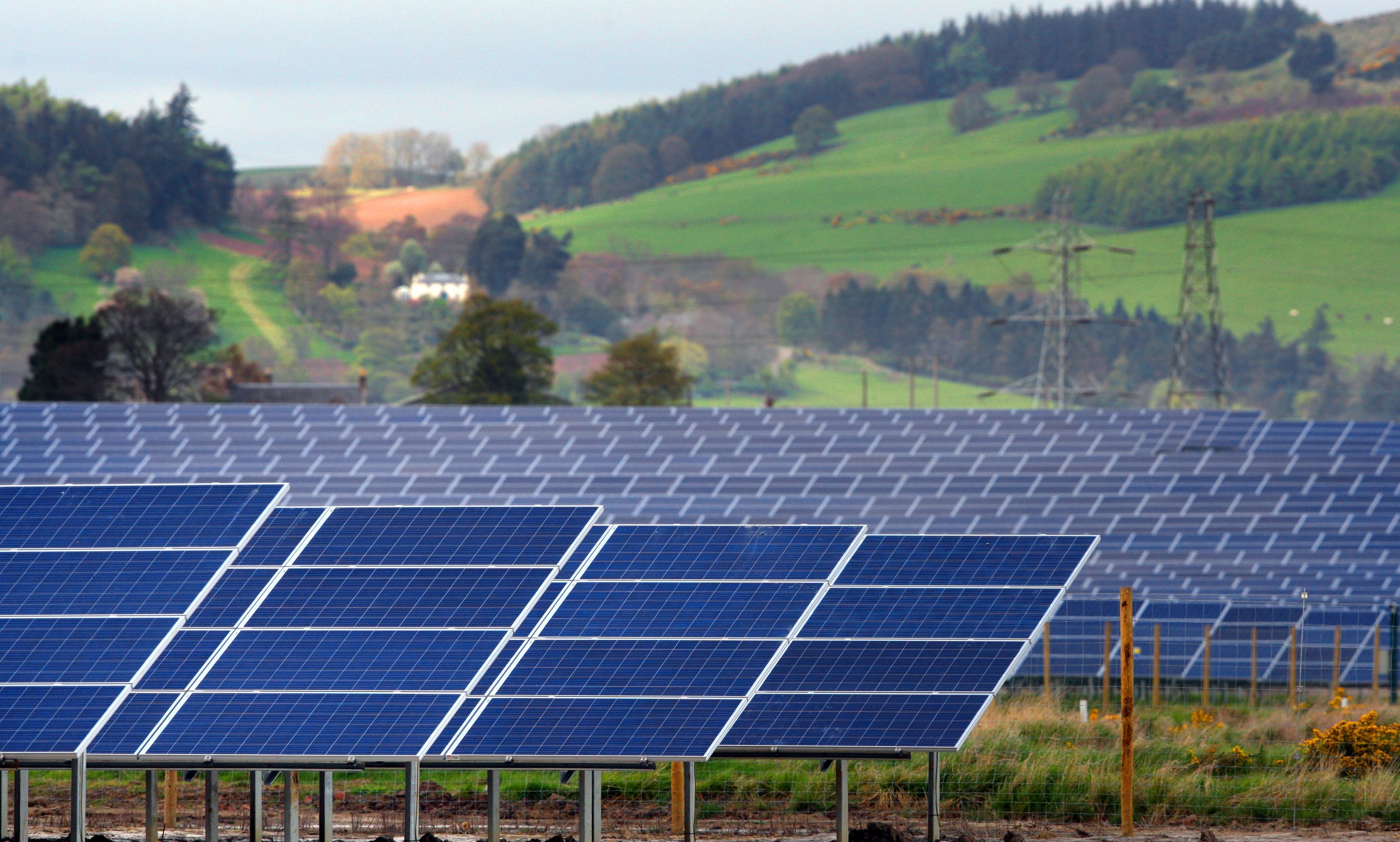 The outskirts of Kirkcaldy could become home to Scotland's largest solar farm under ambitious new plans.
Elgin Energy is eyeing up the site of the Randolph Colliery, to the north of Boreland, where it hopes to establish a 50-megawatt farm, capable of powering up to 15,000 homes.
The firm has submitted a screening request to Fife Council, determining whether or not the development would require an Environmental Impact Assessment (EIA) before any planning application was submitted.
If carried forward, the site would contain approximately 200,000 solar panels, capable of generating around 50 megawatts of electricity.
Installed at an angle of around 30 degrees to optimise exposure to sunlight, the panels would be placed around a metre above the ground in huge formations of up to 48 at a time.
Elgin Energy already operates what is currently Scotland's largest solar farm at Perthshire's Errol Estate.
Capable of producing 13 megawatts, it would be dwarfed in scale by the Randolph development, if the project is carried forward.
The company has also recently signalled an interest in developing a slightly smaller solar farm near Abernethy.
Documents submitted by Elgin Energy to Fife Council state: "Once operational, the development will be monitored remotely and will not require any permanent staff to be located on site.
"Occasional maintenance activities will be required for cleaning of the solar panels and in the event of panel damage.
"Vegetation will grow under the solar panels and this will require ground maintenance. It is intended that sheep will graze between the solar panels to maintain the field vegetation.
"At the end of the proposed 30-year operational period, the solar farm and its ancillary equipment will be decommissioned, dismantled and removed and the site fully reinstated to the satisfaction of the planning authority.
"Alternatively, an application may be made to extend the operational life of the solar farm."
Subsidy cuts to the solar sector by the UK Government in recent years has prompted the cancellation of several projects.
However, developers maintain that the schemes are viable in Scotland.