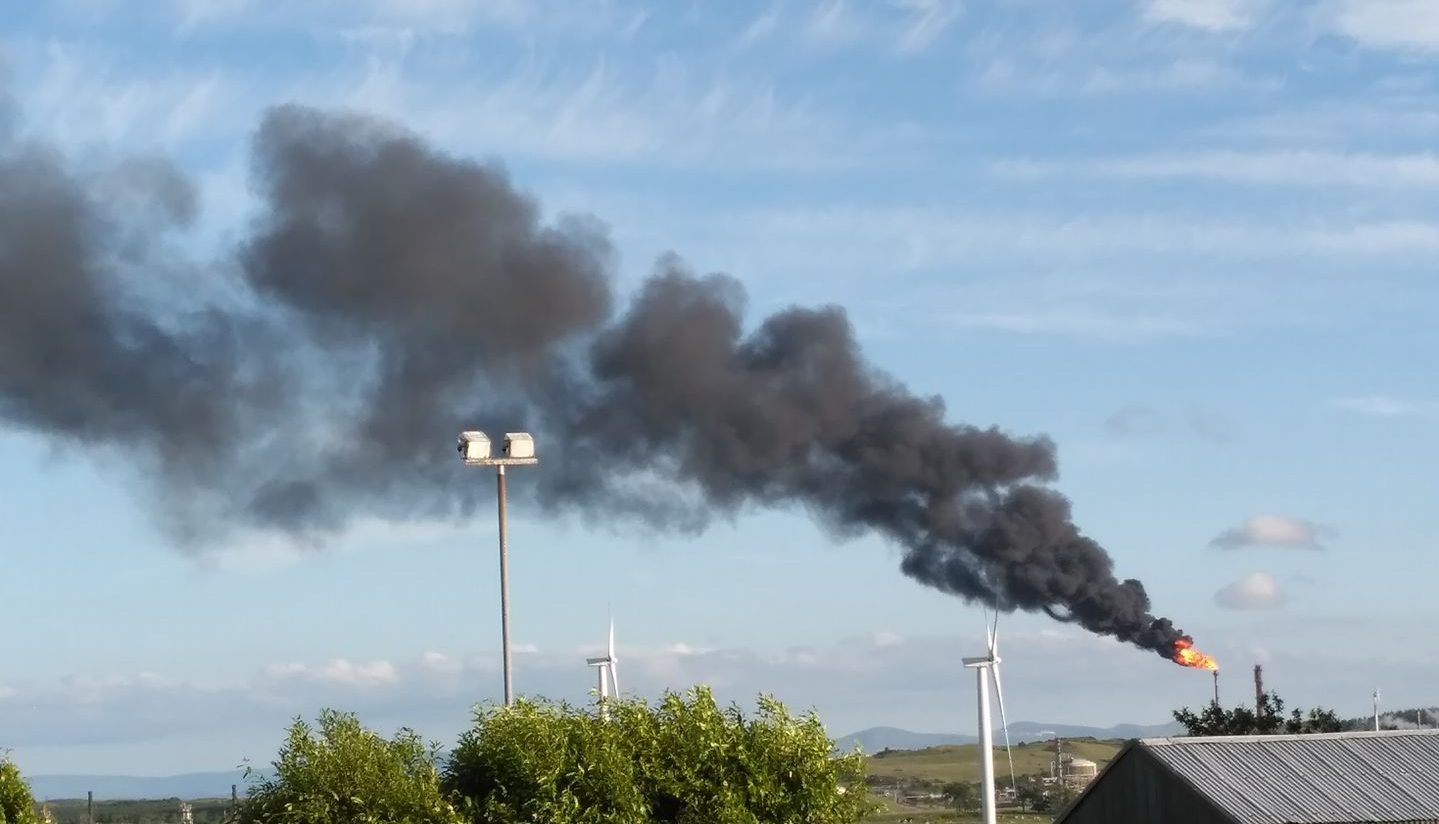 Thick black smoke belching from the Fife Ethylene Plant at Mossmorran has been causing alarm across the region.
The acrid smoke hung heavily over the countryside on Sunday evening and could be seen for miles around.
Fifers, used to fairly regular flaring from the large chimney at the ExxonMobil site, said they had never seen anything like the pollution pouring from the plant at the weekend.
While the company worked to resolve several days of flaring, noise, light and vibration last week, the issue experienced on Sunday is said to be completely separate from that "process upset".
A statement from ExxonMobil Chemical Ltd apologised for the latest incident and insisted there was no danger to the community or employees.
"The flaring is the result of a sudden, temporary disruption to the feedstock process for the plant during the evening of Sunday June 18," a spokesman said.
"This flaring is a separate issue from last week's process upset, which was resolved on Saturday at 9.20am.
"We aim to keep flaring to a minimum and are currently in the process of resuming normal operations.
"We anticipate completion within the next 36 hours."
Police Scotland took several calls from worried members of the public and issued a statement saying it was nothing to be concerned about.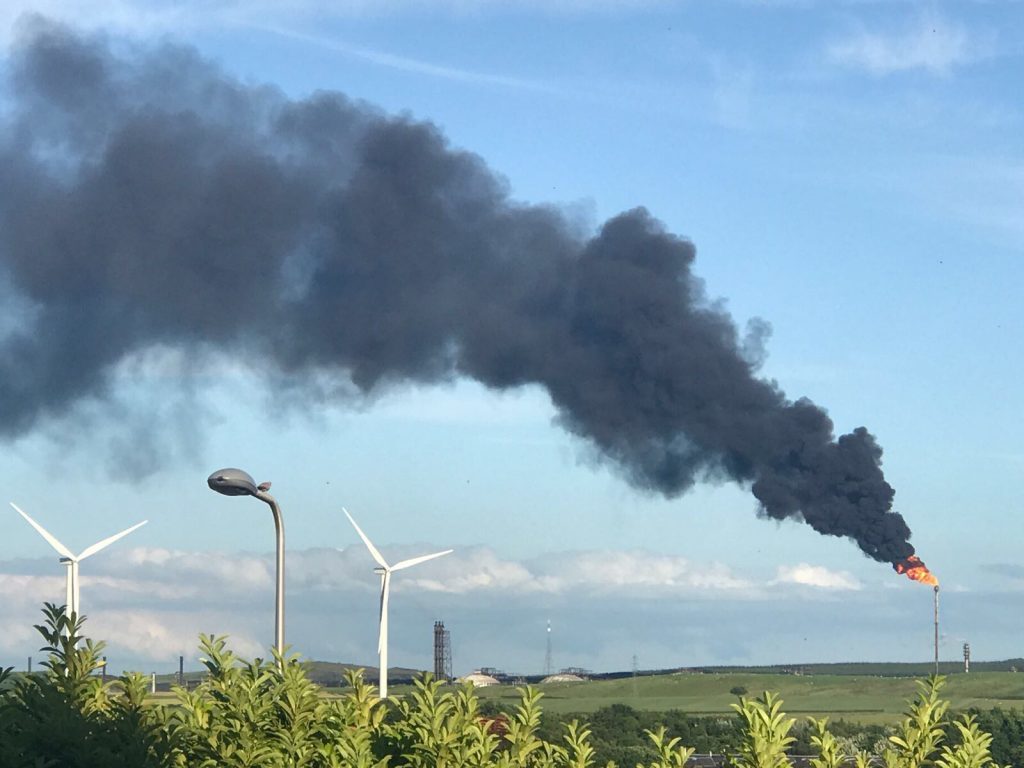 Local people remained unconvinced, however, and took to social media to express their fears.
Lochgelly-based community blog Loch of Shining Waters claimed the black smoke was an indication that hydrocarbons had not been fully combusted.
"The emission is likely to contain volatile organic compounds which are known to exacerbate asthma and other respiratory problems," they said.
"Other emissions may include the hydrocarbons benzene and toluene which are known to be carcinogenic."
Locals are forming an action group to tackle issues around the Mossmorran site amid claims of severe disruption to the community.
Recent flaring has been visible from as far afield as Angus and East Lothian and there have been complaints that the noise has been so excessive that homes have been vibrating.
The flame has lit up the night sky, meaning many people were unable to sleep.
The Scottish Evironment Protection Agency (Sepa) said it was aware of the "unplanned incident" and was in touch with the operators to understand what had happened and what they were doing to stop it.
The flare stack is used as a safety defence for refineries and petrochemical plants to allow extremely flammable hydrocarbons to be vented out safely.