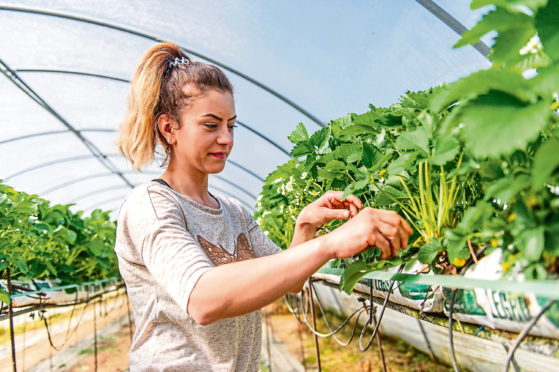 The Scottish Government has been involved in talks on how to encourage more Scots to take jobs as fruit pickers.
MSPs have been told that ministers are working with bodies including Skills Development Scotland and the farmers' union.
In response to a question from Aberdeen South and North Kincardine MSP Maureen Watt over concerns the number of pickers available would be inadequate for this year's harvests, Scottish Government official Gerry Saddler told MSPs on Holyrood's Rural Economy Committee the discussions with the fruit and vegetable sector had looked at the "development of guidance to ensure safe working on fruit farms".
He said: "We're also discussing how we can support recruiting more indigenous labour, but ensuring when migrant labour is required, because the industry themselves recognise they need a blend of experienced migrant labour with locally-recruited labour, so we have to ensure we get the balance right."
But he stressed: "We also have to ensure the safety of the migrant labour, indeed all labour really, is of paramount importance."