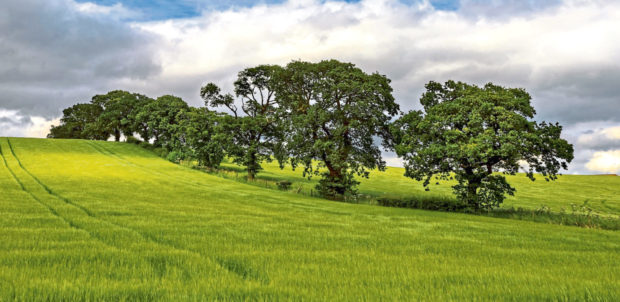 More than one-quarter of British wheat crops are in a very poor condition, according to the latest crop condition report from agricultural consultancy Adas.
The report, which covers crop conditions until the middle of May, reveals 26% of winter wheat crops are rated as very poor or poor by growers – up from 5% at this point last year and up from 18% in March.
Only 31% of growers rated their winter wheat crops as being good or excellent, which is a substantial drop from 83% in 2019.
Almost one-third of growers – 31% – rated their spring wheat crops as very poor or poor, and 22% rated them as good or excellent.
This compares to last year's figures of 2% and 92% respectively.
Conditions for barley and oilseed rape were also less favourable.
Growers rated 27% of winter barley and 13% of spring barley crops as poor or very poor – up from 1% and 3% respectively last year.
Only 25% of growers said their winter barley crop was excellent or good – down from 89% in 2019 – and the proportion of spring barley rated as good or excellent decreased to 48% from 75% previously.
Growers rated 41% of winter oilseed rape as poor or very poor – up from 21% last year.
Commenting on the results, Anthony Speight, who works as an analyst with levy body AHDB, said: "From large amounts of rain throughout autumn and winter to a prolonged spring dryness, the weather has been against the grower throughout this season.
"What is key to note is that, from mid- autumn, it has been anticipated that the UK was going to be in a wheat deficit for next year.
"However, this recent crop development report makes this deficit seems possibly larger than anticipated if crops remain in an unfavourable condition."