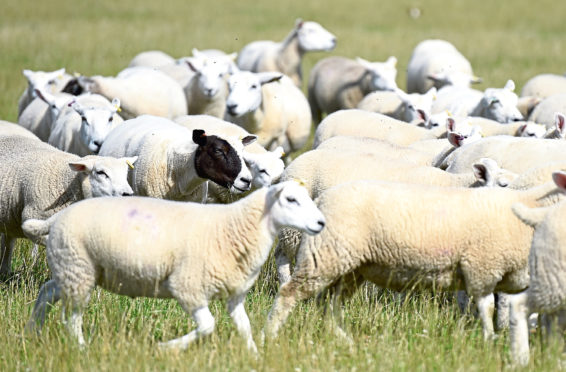 A compensation scheme to help sheep farmers negatively affected by Brexit is being explored by ministers.
Rural Economy Secretary Fergus Ewing has written to industry organisations, including NFU Scotland and the National Sheep Association, to seek views on how best to operate a scheme.
Farm leaders have previously warned against the impact of a no-deal Brexit on the sheep sector, and during his time as Defra secretary Michael Gove MP said the government would intervene to safeguard sheep farmers' income if no Brexit deal was agreed.
No formal compensation scheme plans were unveiled, but current Defra Secretary George Eustice has given the green light to the UK Government and devolved administrations to look into developing a contingency sheep compensation scheme.
Mr Ewing said the scheme would help sheep farmers and crofters deal with the financial impact of the loss of tariff and barrier-free access to the EU once the Brexit transition period ends this year.
He said failure to secure a Brexit deal could be "devastating for Scotland's sheep farming sector" as tariffs of up to 50% could be imposed on sheep exports.
Exports of UK sheep meat are worth an estimated £400 million a year and almost 95% of this produce is destined for the European market.