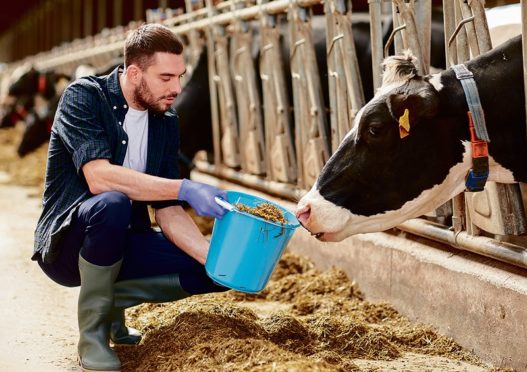 During the unprecedented challenges of 2020, every industry and business has had to flex and diversify at speed like never before. Denis O. Brown Insurance Brokers was no different.
Responsible for the insurance of a large number of farming clients across Scotland, the team immediately understood the potential impact upon their clients from both an insurance and operational perspective.
Ensuring the protection of their clients and employees, the decision was quickly made to work from home.
Within a short 72-hour period, every employee was capable of doing so. Denis O. Brown leveraged their current system set-up in partnership with their IT provider, Lithium Systems, to provide the entire team with access to servers and client systems.
For clients, this meant zero interruption to the service provided. Denis O. Brown were able to continue with processing renewals, changes and new business quotes at a critical time for businesses.
It soon became apparent that most insurers were not paying out on business interruption claims relating to COVID-19.
Denis O. Brown quickly established the position with all of their key insurers to allow them to advise clients appropriately if they required to make a claim.
The team have since continued to stay abreast of the widely reported insurance test case outcome at the High Court and the subsequent appeals process which is ongoing.
"Moving forward the insurance industry, like many others, will be in a state of flux as it tries to recover," says Ewan Brown, CEO at Denis O. Brown.
"It will be more important than ever for clients to use an independent broker who can provide the option of different insurers, as opposed to a tied agent.
"Being able to benchmark cost and cover will be key for farmers who want to ensure their livelihood is adequately protected and at an affordable cost.
"Denis O. Brown is able to offer insurance products underwritten by key agricultural insurers in the UK and what's more, will continue, year on year, to ensure that you receive the most suitable policy and benchmark the premium you're paying against the market rate.
"It no longer makes financial sense to have 'all your eggs in one basket'."
Denis O. Brown are agricultural insurance specialists who have been in operation for over 50 years.
With the 3rd generation of the Brown family firmly in place, they have continued to grow, strengthening their foothold as the No. 1 independent provider of farm insurance in Scotland.
In need of specialist agricultural insurance? Find out more about working with Denis O. Brown Insurance Brokers by calling 01786 44 99 66 or emailing enquiries@denisobrown.co.uk.