Thainstone Mart is delighted to announce the launch of its Think Thainstone campaign.
It's part of their bid to encourage more farmers in the Angus and Perthshire areas to take advantage of the UK's largest livestock auction venue and all that the Mart has to offer.
Farmers trading at Thainstone Mart can expect an honest and professional auctioneering service, free overnight lairage facilities for their stock, and payment on the day following the sale.
Always innovating and leading the way forward for the farming industry, Thainstone offers a live online bidding platform and live video streaming of sales on its website for those unable to attend the auction in person.
Improved road connections
With the opening of the Aberdeen Western Peripheral Route (City Bypass) earlier this year, farmers from the south now benefit from significantly reduced travel times to Thainstone.
Analysis from existing and new customers has shown travel time improvements of between 45 and 60 minutes compared to journeys with livestock taken before the opening of the new road.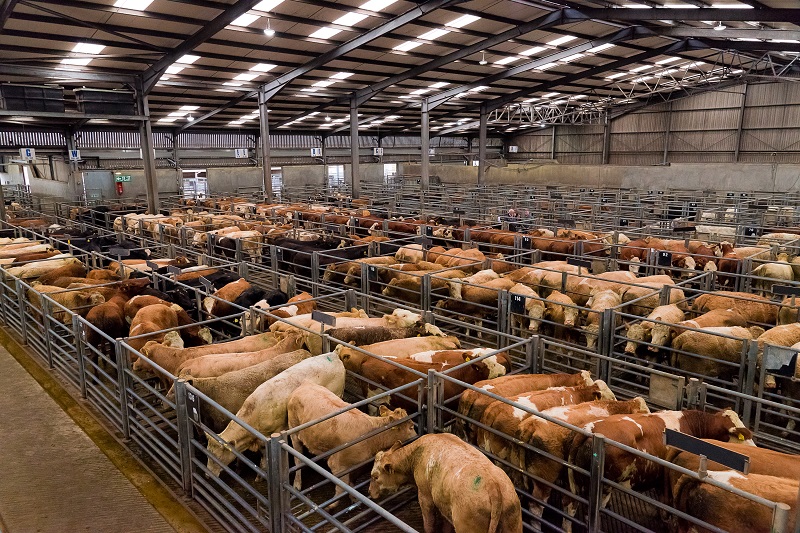 Chief Executive Grant Rogerson believes this opens up a massive new opportunity for the co-operative, and for farmers who will now Think Thainstone for the first time.
"The new road investment has transformed the transport infrastructure of the north east, and we have already received new interest in the Mart from many who were previously discouraged by the journey through Aberdeen," says Grant.
"With transit times now reduced by up to an hour, Thainstone is a great option for livestock producers in Angus, the Mearns and Perthshire.
"As a community-owned business, we have the values of the farming community at heart, and that – combined with reduced travel times from the south – is starting to bring new business to Inverurie. I'd encourage everyone to get all the details by searching online for Think Thainstone.
"Thainstone is one of Scotland's biggest co-operatives, proudly independent and with a reputation for fairness and value in bringing together buyers and sellers from across the farming community. One of the largest markets in the UK, we provide a unique selling environment, where our professional team provides a full-service experience and our independence guarantees best value for customers – old and new."
Angus farmer, Graeme Farquharson, farms at Meikle Coull Farm, Tannadice, Angus, where he has 546 acres of mixed grain and suckler cow stock, with a special interest in breeding Romagnola cattle.
Graeme added: "The bypass has made a big difference for us travelling to Thainstone and the service we receive is excellent. There are sales on a weekly basis and Thainstone has the largest buying power ringside with a market for everything. The auction runs smoothly and there is a steady flow of stock coming through the ring."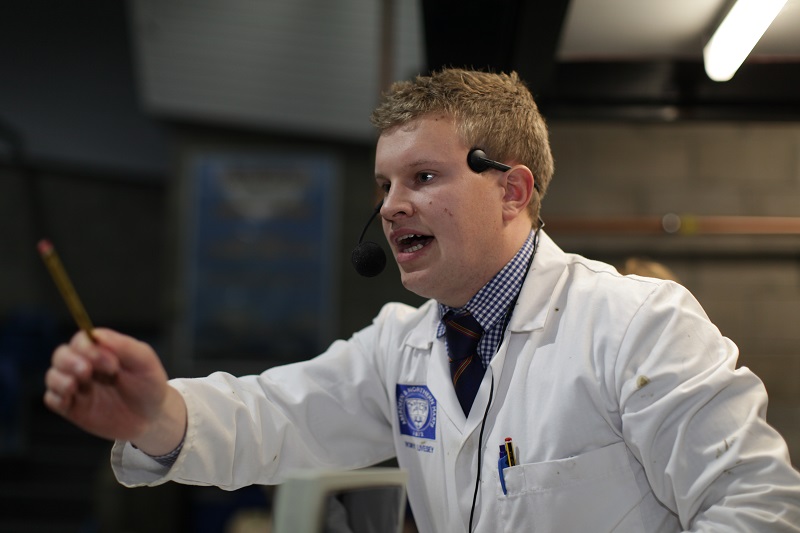 Rory Livesey is the local livestock auctioneer for farmers in the Angus and Perthshire areas, where he regularly visits them on farm to support with their livestock marketing requirements.
Rory commented: "Every week we are seeing new evidence that the improvement in road connections is opening up new opportunities for us, and a new selling option for livestock farmers in my area. It is a win-win for the whole Scottish farming sector – more choice, reduced time and cost in travel and transport, and our co-operative community-owned model available to more buyers and sellers than ever before.
"The push into new markets is part of a new strategic plan by Thainstone owners, ANM Group. The Group is community-owned and Scotland's most progressive farming, food and finance business. We are people-centred, proudly sharing the proceeds of our success with our members since 1872".
Find out more about the Think Thainstone campaign online here.