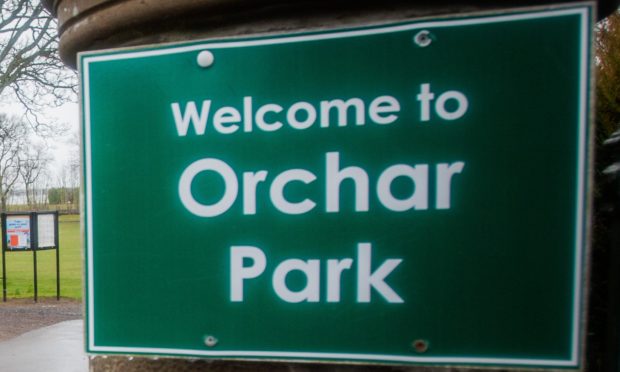 Rock-throwing yobs in Broughty Ferry have carried out a "reckless" attack on a moving bus.
Police in Dundee are appealing for witnesses after the missile was hurled at the windscreen of the coach, which had a number of passengers on board.
The attack happened on Monfieth Road shortly before 10pm on Monday night. It was  the second such attack at the same location in recent years.
The bus driver suffered minor injuries caused by broken glass. None of the passengers on the bus were hurt.
The rock was thrown while the vehicle was travelling east on Monifieth Road, near Orchar Park, in Broughty Ferry.
The bus pulled up close the bus stop, near the park entrance, and waited for a short period of time before resuming its journey, one onlooker said.
A Police Scotland spokesman said officers were appealing for witnesses "after the windscreen of a moving service bus was damaged by a large rock."
Sergeant Chris Grieve, Police Scotland, said: "This was a reckless act which could have had far more serious consequences.
"I would urge anyone with information or who may have witnessed the incident to let us know."
One neighbour said they noticed the bus pulling up on the street and stopping, adding: "We didn't know at the time what had caused it. We didn't see or hear anything else. There weren't any police cars or anything like that."
Another said: "It was a wild night last night with the weather and that may have covered it up..
A third neighbour said she remembered the previous attack.
"This has happened before. A group of kids threw a brick at a bus that was driving along the same road," she said.
In December 2018 a rock struck a bus during evening rush hour, showering the passengers with glass.
One woman had to be taken to Ninewells Hospital where she was treated for an injury caused by broken glass.
Police have previously warned about the potentially disastrous consequences of bus attacks after a number of incidents in other parts of the city.
A woman was left with minor head injuries after a bottle was thrown through a bus window on Victoria Road in Dundee city centre last August.