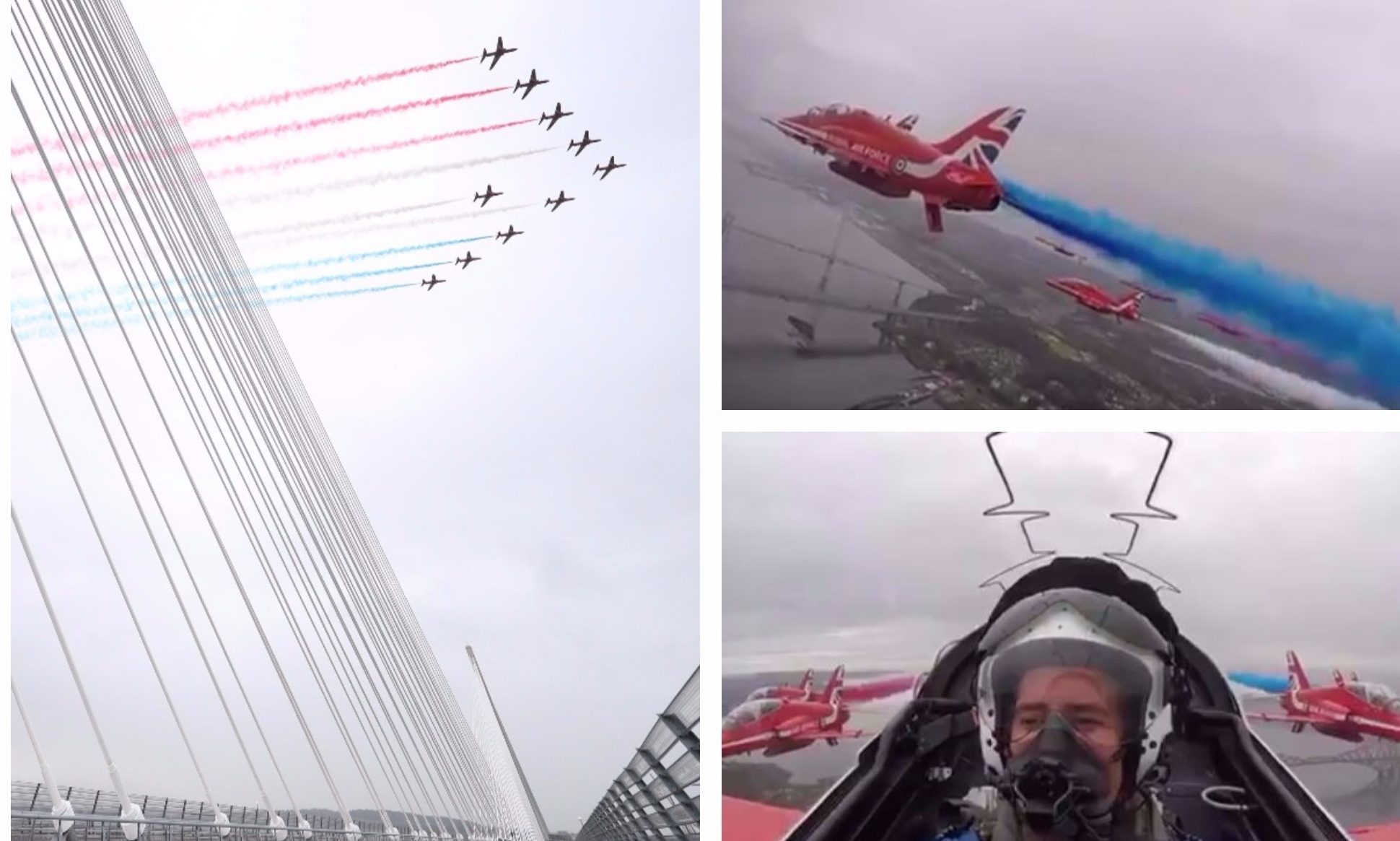 This incredible footage shows the views from inside two Red Arrows jets as the official opening of the new Queensferry Crossing was marked in spectacular fashion.
The RAF group's aircraft engineer Jordan Thorburn filmed the dramatic views from the back of the aircraft being flown by Emmet Cox, or "Red Five", this morning as he soared above the Firth of Forth.
His footage shows the red, white and blue of the Union Jack streaming from the rears of all nine jets as Her Majesty the Queen officially opened the £1.35 billion structure to the public.
Amazing view! Three @TheForthBridges filmed by @jordanthorburn1 in @RAFRedArrows9's jet at @FRC_Queensferry opening #Scotland @transcotland pic.twitter.com/UCAjCw6r0R

— Red Arrows (@rafredarrows) September 4, 2017
Flight Lieutenant Alicia Mason was also filmed soaring above the bridge in the jet of the aerobatic team's leader David Montenegro, also known as "Red One".
Join @RAFCircus1 in @rafred1's jet as the #RedArrows perform a flypast for the opening of @FRC_Queensferry. @transcotland @TheForthBridges pic.twitter.com/WecieszaAj

— Red Arrows (@rafredarrows) September 4, 2017
The Queen was accompanied by the Duke of Edinburgh, and met team members from the consortium which built the bridge and local school children at the ceremony.
She was joined by First Minister Nicola Sturgeon as she visited the crossing.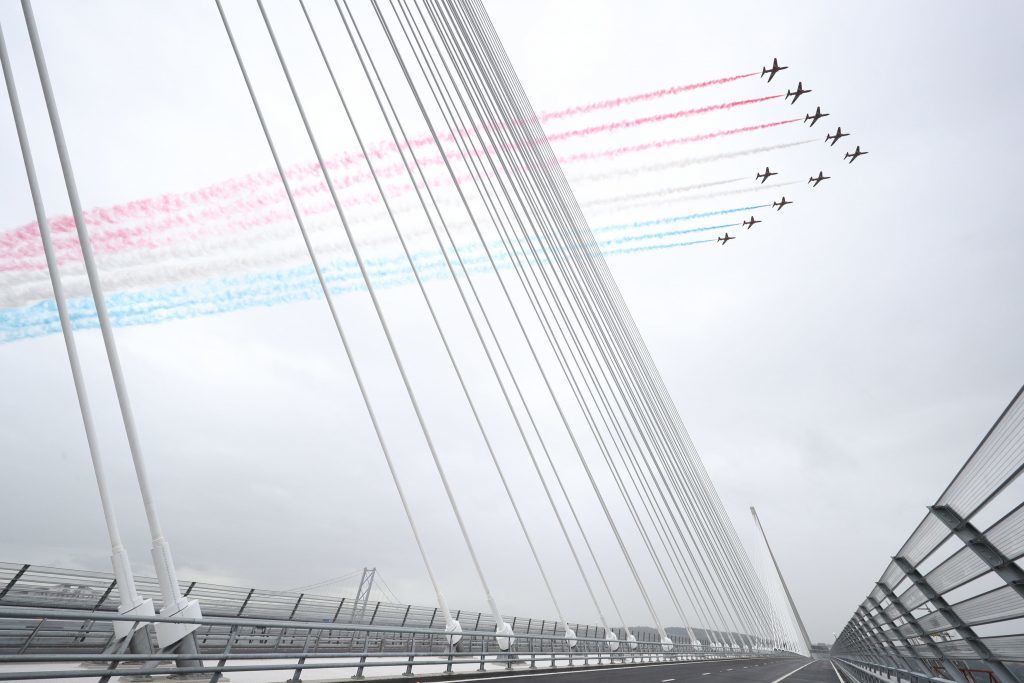 The Red Arrows fly along the Forth to mark the official opening of the Queensferry Crossing today.
Picture: @beaton_bruce pic.twitter.com/RfGUm4o1GC

— Queensferry Crossing (@NewForthBridge) September 4, 2017