A Dundee cycle commuter has posted video of the moment a police van came "within inches" of colliding with him on a blind corner.
David Evans, 31, says the incident is an example of the kind of "close pass" the police have vowed to stamp out by other drivers, and says the officer involved should be setting a better example.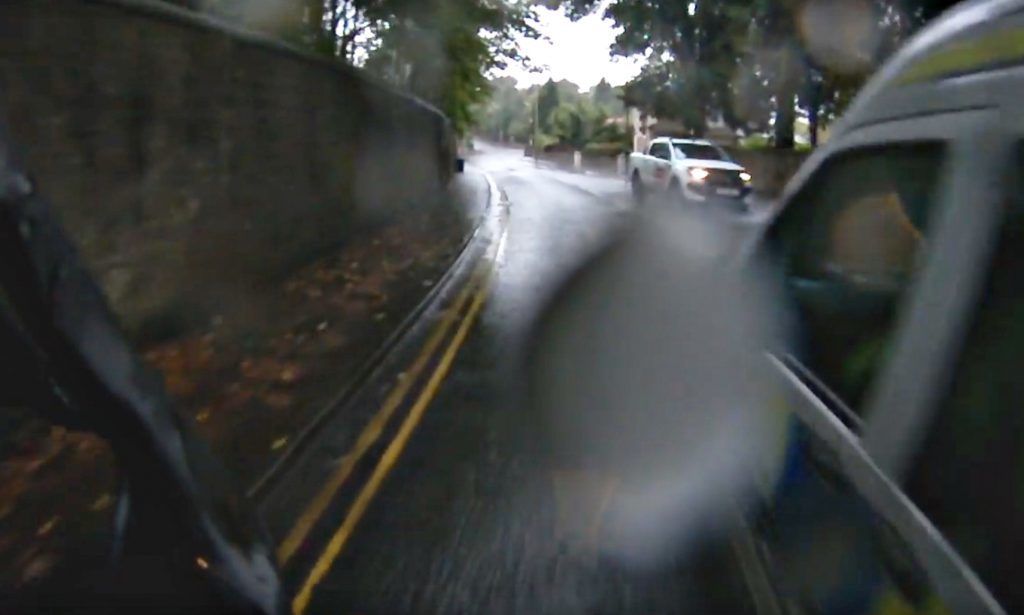 The incident happened on Claypotts Road in Broughty Ferry shortly before 8am last Thursday as David was making his way from his home in Monifieth to his work in Dundee.
The father of two said: "I heard an engine approaching from behind but didn't expect anyone to pass on a blind corner.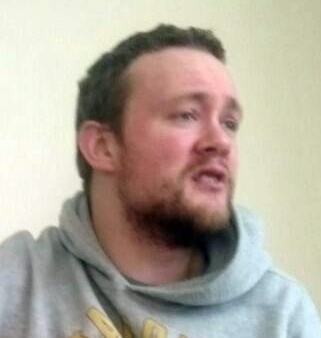 "Seeing it was the police was surprising. There was all manner of silly driving going on – overtaking on a blind corner, a close pass and into oncoming traffic. It was ill judged."
Rule 163 of the Highway Code says drivers should "give motorcyclists, cyclists and horse riders at least as much room as you would when overtaking a car". It also says drivers should "give way to oncoming vehicles before passing parked vehicles or other obstructions on your side of the road".
David said the police driver failed to do either of these things and hopes his video will be a reminder to everyone of the need to take care – because he has first hand experience of what can go wrong.
David cycles to work every day and began recording his rides after being left injured in an accident.
He explained: "I was involved in a serious accident last year where the driver denied responsibility and because there wasn't any footage or witnesses, bar the driver involved, there was no recompense for my injuries or possessions.
"I was concussed, lost part of my tongue and most of my bottom teeth in the accident. In fact the driver, within a week, tried to get me to pay for the damage to the car.
"Once I was back on the bike I decided I needed to record my rides should anything like that happen again. I needed to protect myself against drivers doing dumb things and getting away with it."
Although his rides sometimes document instances of bad driving, David says most motorists are courteous and careful.
"Cyclists are treated generally well, but there are exceptions and incidents like this highlight that people have to be vigilant when they are behind the wheel," he said.
Earlier this year, Police Scotland launched Operation Close Pass to clamp down on drivers who fail to give cyclists enough space. More than 70 drivers were spoken to by officers during a pilot launch in Edinburgh in April.
It is a scheme pioneered by a number of police forces south of the border. West Midlands Police credit it with helping to bring about a 20% fall in the number of cyclists killed or seriously hurt on the region's roads.
20% reduction…it's us that need to thank you, and try to get the rest of the county following your -evidence proven- example https://t.co/1ymrJWtjiJ

— Chris Boardman (@Chris_Boardman) September 23, 2017
Operation Close Pass is expected to be rolled out across Scotland in the future.
After Police Scotland's Tayside Division was made aware of the Dundee footage, a spokesman said: "We will look into the matter and establish the circumstances".
Asked if Operation Close Pass is active in Courier country, the spokesman added: "We have considered the relevance of Operation Close Pass in Tayside and in light of our collision and road casualty profile we do not consider an operation of this nature to be a high priority at this time.
"We actively engage in both education and enforcement to promote the safety of all road users and we urge everyone to be respectful of others and use our roads with due consideration at all times."
---
Update: Driver given "appropriate advice"
The Courier contacted Tayside Division on October 10 for an update.
We asked:
1: Has the investigation concluded?
2: Was the police driver identified?
3: Was any action taken?
A spokeswoman said: "Enquiry was carried out and the officer has been identified and appropriate advice given."