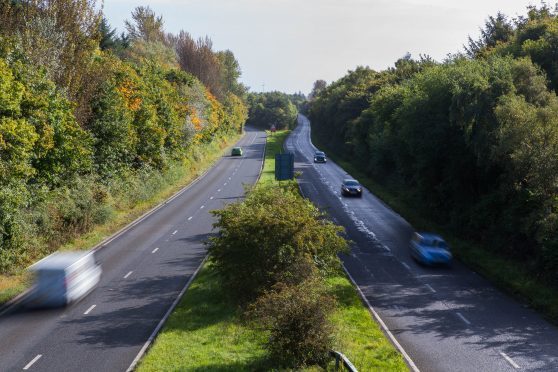 Public calls to have the speed limit cut on one of Glenrothes' busiest roads have been rejected.
Residents of Pitteuchar, Stenton and Finglassie had asked for the restriction on the B921 to be reduced from 70 mph to just 50 mph after complaining that late night boy racers were using the stretch between Bankhead and Southfield as a drag strip.
A total of 133 residents signed a petition that was presented to town councillors, complaining that noise from "revved up engines" is keeping them awake at night.
However, town councillors were told that there was no factual evidence on which to change the speed limit, and rejected the appeal.
Finglassie resident Peter Ehmann, who made a five minute presentation to councillors on behalf of local residents, said he felt like he was fighting a losing battle.
"I was one man against all of Fife Council and I don't think this has made any difference," he said.
"Five minutes is not long enough to put the points across."
Used by thousands of vehicles every day, the road's 70mph limit remains in place despite its location running through the heart of several large 
residential schemes.
Mr Ehmann told councillors that as well as deterring speeding drivers, reducing the limit on the dual carriageway would also reduce emissions and noise pollution.
However, while many local members expressed sympathy with Mr Ehmann, it was suggested that working with the local Safety Camera Partnership may be the most effective way of putting the brakes on local boy racers.
The council's lead professional for traffic management, Ian B Smith, had earlier told councillors that there was no safety grounds for reducing the limit, while noise concerns were also unfounded.
"There were no planning conditions imposed when those houses were built in the 1980s," he said.
"If similar proposals came forward today that there would still be no planning conditions for acoustic fencing.
"At the A92 near Thornton there is acoustic fencing but that is because the homes are closer to the road."