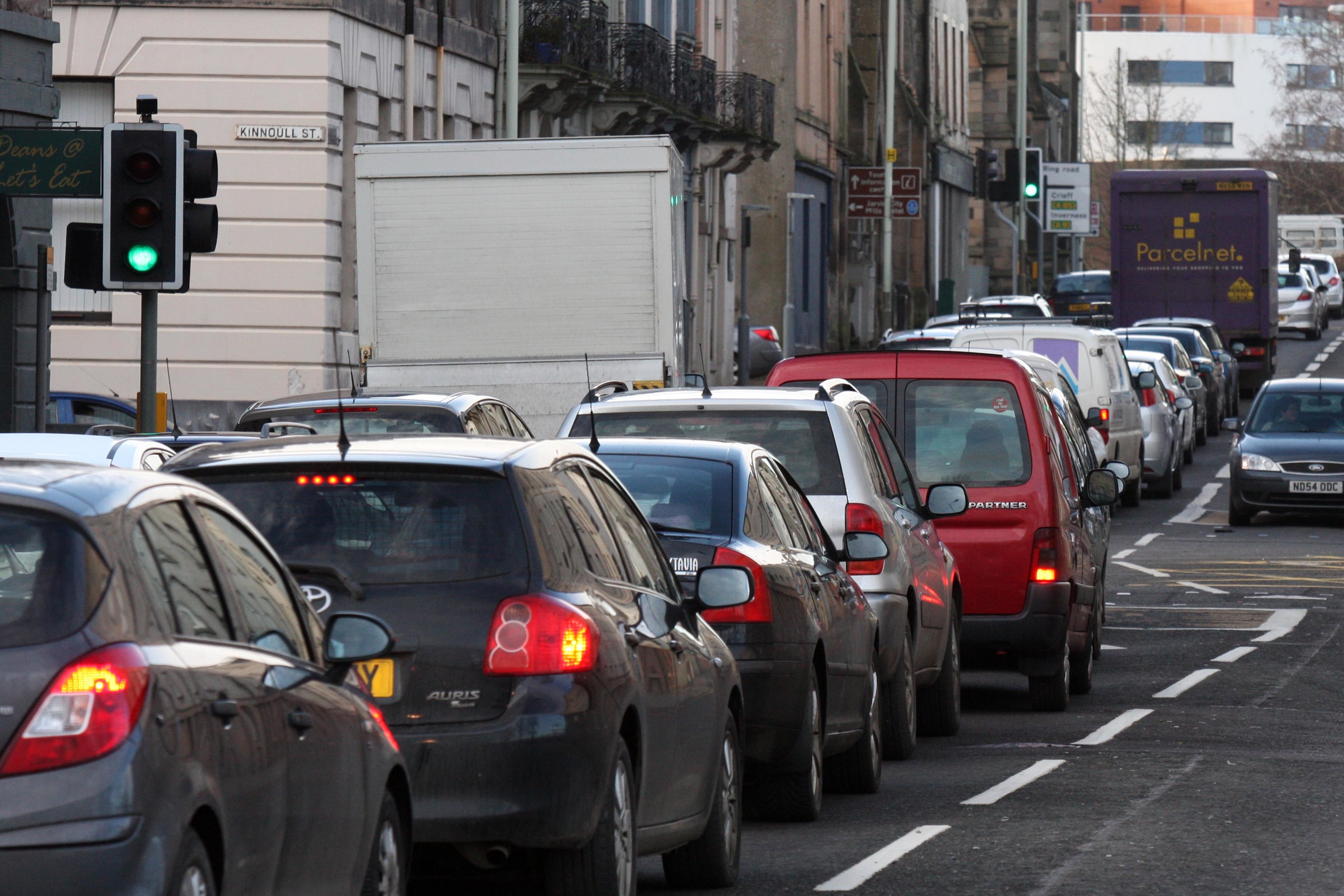 Perth is the only city in Scotland where most residents oppose car bans, a new poll reveals.
There is widespread support for vehicle-free measures in city centres across the country, according a Panelbase survey, with only 37% against them.
But more than half oppose the embargoes in Perth, which is home to one of the most polluted streets in the country.
It comes as the Fair City moves a step closer towards introducing London-style congestion charges.
Andrew Llanwarne, from Friends of the Earth Tayside, said low support for car bans in Perth could be linked with a lack of awareness of the impact of pollution – and the city's leafy charms.
"Maybe in Perth, many people are lulled into a false sense of security by the proximity of the River Tay, and the green spaces of the two Inches, to the most polluted streets," Mr Llanwarne said.
"There may also be a reaction against the potential inconvenience if journeys through the city are made more complicated by traffic restrictions.
"However, in most cases where pedestrian streets were set up over recent decades, local opposition was soon replaced by support once the benefits were seen."
The poll for the Sunday Times found 49% of Scots are in favour car-free measures, 37% are against and 14% did not express an opinion.
In Perth, 45% thought they are a good idea with 51% against and the rest not taking a position.
Meanwhile, a Scottish Government report that could put Perth on the road to introducing pollution penalties for motorists is about to be published.
The SNP administration says it wants all air quality management areas, which includes Perth City, to become low emission zones if a study to be made public by the end of the month supports the move.
LEZs are to be rolled out by 2020 for Scotland's four biggest cities, including Dundee.
Motorists with all but the cleanest cars face being charged for driving into the zones – or banned from them altogether.
Asked about whether they are looking at making Perth an LEZ, a Transport Scotland spokesman said: "The Programme for Government 2017 stated that we will introduce low emission zones into all other air quality management areas by 2023 where the national low emission framework appraisals advocate such mitigation.
"The Scottish Government is finalising the production of that framework and once published, will enable an appraisal of all Air Quality Management Areas, including Perth, to be undertaken."
Perth and Kinross Council has backed an LEZ for the city area in principle, subject to feasibility studies.
Dundee's Seagate and Lochee Road and Atholl Street in Perth feature in the 10 worst Scottish streets for pollution levels.