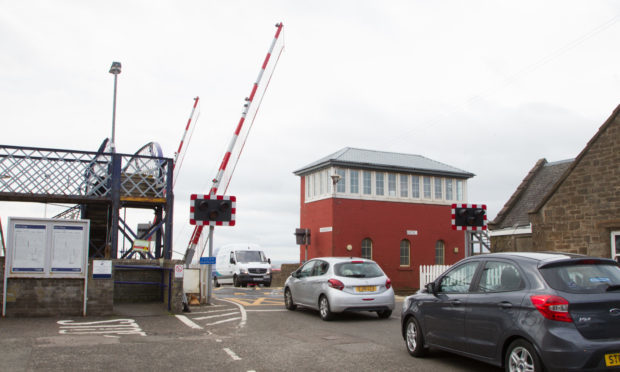 Weekend rail services between Dundee and Aberdeen are facing a Sunday shutdown over six weekends as crucial multi-million pound upgrade works are carried out on an Angus level crossing.
The Network Rail project at Carnoustie will also hit local drivers during two separate lengthy crossing closures from early next month until mid-March.
Alternative arrangements are being put in place for train users during the £5.5 million crossing scheme.
Rugby fans' travel plans are likely to be seriously affected as the closure falls on two Six Nations weekends at Murrayfield.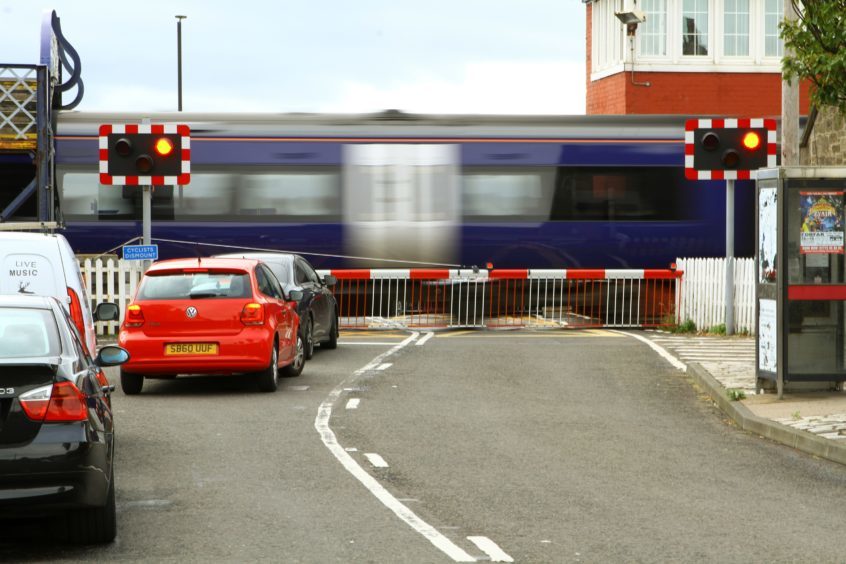 The existing two-barrier crossing is being replaced by a new four-barrier set-up, signalling equipment upgraded and the busy level crossing will be completely resurfaced.
The project will run from February 9 to March 18.
A wider work programme on the east coast line means no trains will operate between Dundee and Aberdeen on the Sundays of February 10, 17, and 24 and March 3, 10 and 17.
The level crossing will be closed to traffic from the evening of Saturday February 9 until the morning of Monday February 18 and again from the evening of Saturday March 9 until the morning of Monday March 18.
Network Rail's website said: "To enable a wider programme of track enhancements along the line between Dundee and Aberdeen, and for these works to be delivered safely and efficiently, no trains will operate between Dundee and Aberdeen on weekends when the work is taking place.
"This work is required to keep our signalling equipment and level crossing in good condition, benefit train service performance and improve safety at the level crossing.
"Unfortunately, due to the nature of the work to renew the level crossing surface, the crossing will be closed for two extended periods of time in the coming months and road diversions will be in place."
Locals have been asked to show patience while the scheme is under way.
"During the weekend line closures, it will be 24-hour continuous working to deliver this very challenging programme," said Network Rail.
A community drop-in event will be held in the Station Hotel, Carnoustie, next Wednesday from 4.30pm to 7.30pm so locals can learn more.
Carnoustie residents are being sent details of the project and ScotRail is expected to announce service alternatives in due course.
A Network Rail spokesperson added: "The work we are undertaking is vital to the long-term maintenance of the line and will help to improve the reliability of our infrastructure on this key route.
"The level crossing and track renewal projects have been planned so that we maximise the amount of work that we can get done and minimise disruption for passengers and road users as much as possible."
North East region Scottish Conservative MSP Bill Bowman said: "This is a regrettable disruption to a large swathe of rail services between Dundee and north east Scotland.
"But the work must be needed, and there was a points failure at Carnoustie only last week.
"I hope enough notice has been given to those who may expect to travel by train on these weekends.
"There must be proper, detailed guidance on alternative transport arrangements."
A pair of OAP drivers were fined at Forfar Sheriff Court last year after they admitted ignoring flashing warning lights and driving under barriers at the Carnoustie crossing as they were descending.