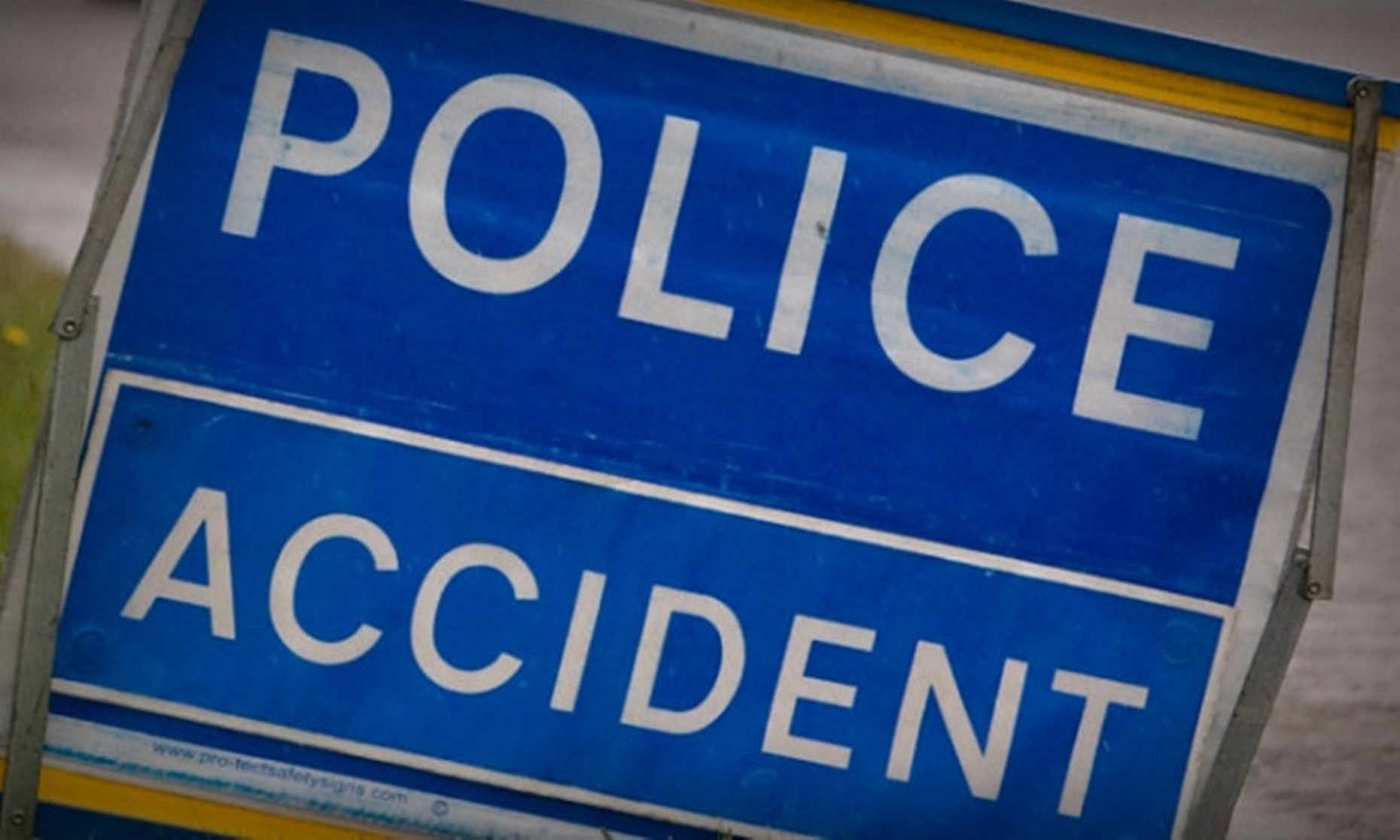 Madam, – Unfortunately, Hamish Hossick is not correct in the picture he presents about road traffic accidents (Driving down the wrong road, Courier, January 18).
It may be more useful for people to note that the UK's pedestrian death rate is amongst the worst in Europe.
While there has been a welcome reduction in injuries for car occupants there has not been a commensurate reduction for pedestrians.
A critical examination of the road accident statistics also reveals there has been a very significant increase in the risk for cyclists.
It is simply a matter of physics and biology that 30mph is not an appropriately safe speed for cars to interact closely with pedestrians.
The AA study he talks about was also too simplistic to reach any conclusion on the effect of a 20mph limit on vehicle emissions.
A more realistic assessment has been done by the Transport and Environmental Analysis Group, Imperial College London.
This indicated a reduction in emissions from diesel cars in 20mph zones.
Diesels are the predominant source of the pollutants that cause most concern for their effects on our health.
Gordon Pay.
Eden Park,
Cupar.
Incredible care at Ninewells
Madam, – About two weeks ago I experienced a brain seizure, collapsing on our bedroom floor.
Within what seemed to be just minutes I was taken up to Ninewells by ambulance and taken into Ward 23B where I recovered consciousness, and was kept for 10 days.
Every staff member from the cleaners to nurses, doctors and surgeons was so warm and friendly, they were almost like family members.
I would just like to pass my sincere thanks. I realise patients in less serious conditions were having to wait in corridors, which can be frustrating, but I'm sure that once being seen to their experience would have been similar to mine.
Howard Evans.
13 Links Parade,
Carnoustie.
HMS Unicorn's roof was original
Madam, – It was good to read that the Montrose-built minesweeper is to be preserved in Australia (Montrose-built warship spared from scrapheap, Courier, January 14).
Launched in 1953 as HMS Chediston but immediately renamed HMS Montrose and later HMAS Curlew, she played a key role in Dundee's post-war Royal Naval Volunteer Reserve story.
Well over a hundred of these wooden '-ton' class minesweepers were built.
As they were not all needed for immediate service, several were laid up in reserve, just as HMS Unicorn had been 130 years earlier.
Exactly as Unicorn was, they were 'arked' over to protect them from rainwater.
One of the biggest surprises to emerge from my own research into Unicorn's history was when I discovered that our Dundee frigate had been roofed over for her entire life, as it had always been presumed that the ship's present roof was a Victorian addition.
Roderick Stewart.
Dronley House,
Dronley.
Unwholesome point of view
Madam, – Jeremy Corbyn's refusal to discuss Brexit with the prime minister unless No Deal is taken off the table reminds me of the vegan who refuses to partake from a buffet table groaning with vegetable delights where the sole meat item is a plate of inferior sausages only included to nominally cater for another dietary minority and which no sensible diner will actually touch!
John Eoin Douglas.
7 Spey Terrace,
Edinburgh.
Tory Party to blame for Brexit
Madam, – The whole Brexit project has arisen purely because of the long term animosity felt solely within the Conservative Party for all things foreign.
Yet we have two letters to your paper from Mrs Maaike Cook and Derek Farmer (Courier, January 17) laying the blame for what they admit is the chaos of Brexit at the door of all the other parties. The mind boggles.
Alexander Kennedy.
30 Muirton Bank,
Perth.
Inquiry call over Salmond affair
Madam, – Richard Leonard is right to insist there should be a non-SNP chairperson of the Salmondgate inquiry, and that all relevant papers should be released.
But this affair stretched back to 2013 when the complaints were first made, so why don't the opposition insist on investigating how this matter was kept from the public?
Allan Sutherland.
1 Willow Row,
Stonehaven.
Damage to lives of going green
Madam, – The green fanatics with their Climate Change Act are life wreckers for the 4,500 workers who will soon lose their jobs at Jaguar Land Rover.
Already we have lost aluminium manufacture, papermaking, Michelin tyres and so on.
Does nobody notice this damage, or is green a new religion that does not have any economic or social responsibility?
Malcolm Parkin.
Gamekeepers Road,
Kinnesswood, Kinross.
Climate disaster overstated
Madam, – We are constantly being bombarded with prophesies of doom by the climate disaster brigade, but the Global Warming Policy Foundation publishes verifiable facts, not computer model scaremongering.
Global temperatures have dropped for the third year in a row.
Antarctica is not losing ice but gaining enough to offset losses in the west.
The Pacific nation Tuvalu which climate scientists prophesied would disappear beneath the waves is getting bigger while the number and intensity of US hurricanes has remained constant since 1900.
Corals can withstand another 100-250 years of climate change while bleaching is a natural event that has gone on for centuries.
A catastrophic rise in sea levels is unlikely this century.
Those who make a living from climate disaster theories will not be pleased.
Clark Cross.
138 Springfield Road,
Linlithgow.
Elephants in the classroom
Madam, – It is astounding that political discussion of the indiscipline crisis engulfing Scottish schools never mentions the elephants in the room. Education Scotland is moving to eliminate punishments and replace them with weak and indulgent "restorative practices".
And pupils are being fed a diet of children's rights that often conveys the message that "no one has the right to tell you what to do."
Causes are also left unanalysed, beyond the simplistic poverty-is-the-root-of-all-evil narrative.
How about family breakdown and fatherlessness, excessive hours in day care in the early years, and the undermining of parental authority through the children's rights preaching in schools?
Scottish education is an ideological echo chamber.
Challenging the monolithic progressivism seems futile, so many teachers are just voting with their feet.
Richard Lucas.
Leader of The Scottish Family Party,
Bath Street,
Glasgow.