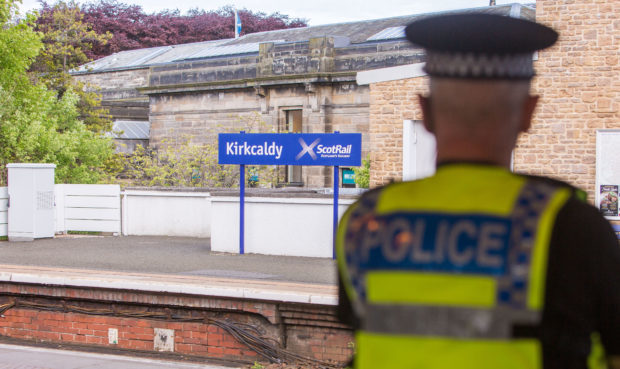 An "alarming" rate of crime has been detected at railway stations across Tayside and Fife, including sexual assaults and theft of live cables.
Figures released by the British Transport Police (BTP) showed a total of 73 crimes were detected on and around the railways in Fife, Tayside, Angus and Perthshire during 2018.
Transport hubs in Fife recorded the highest levels of crime over the 12 months with a total of 28 offences recorded.
Two sexual assaults on women over the age of 16 were detected at Kirkcaldy station as well as an indecent exposure on December 14.
Seven assaults on members of the public and emergency service personnel were recorded at various stations including Ladybank and Inverkeithing.
On October 16, a motorist was caught driving dangerously at the Halbeath level crossing in Dunfermline.
Dundee had the second highest crime rate according to the latest figures with 23 offences recorded.
In July, a person was arrested and charged in connection with a sexual assault on a woman at Dundee Rail Station.
The following month, a person was arrested for a racially aggravated offence on the north end of the Tay Bridge.
Perth and Kinross saw 16 offences including drug possession, fraud and attempting to pervert the course of justice.
Theft of non-live metal from the Broadslap level crossing in Dunning was detected on April 29.
Angus recorded six offences including a serious assault at Montrose railway station on July 22.
Officers from the BTP also arrested and charged a person with racially aggravated conduct at Arbroath station just four days later.
Scottish Conservative MSP for Mid Scotland and Fife, Liz Smith, said she found the total number of crimes committed at rail stations over 2018 "very alarming."
She said: "A total of 73 crimes were committed at or around rail stations in Fife, Dundee, Perth and Kinross and Angus, which is quite shocking.
"Many of these consisted of assault, vandalism and drugs offences but the more serious ones included dangerous driving at a level crossing at Halbeath in Fife, two instances of theft of live cable – from near Longannet and Charlestown Foundry level crossing in Fife – along with a sexual assault at Kirkcaldy rail station.
"To put your life in danger to steal cable from a rail line shows the lengths some criminals are prepared to go these days."
Ms Smith also believes the figures released by BTP show why it is so important to keep BTP as a separate police force.
She said: "The Scottish Government's plan to merge BTP with Police Scotland was rightly shelved in August last year and these statistics demonstrate the effectiveness of officers working with BTP in dealing with such rail crime.
"BTP staff and trade unions had repeatedly urged the SNP to ditch their merger plan and it was common sense to do so.
"BTP staff do a terrific job and the level of these crimes just shows how difficult a task their officers face."