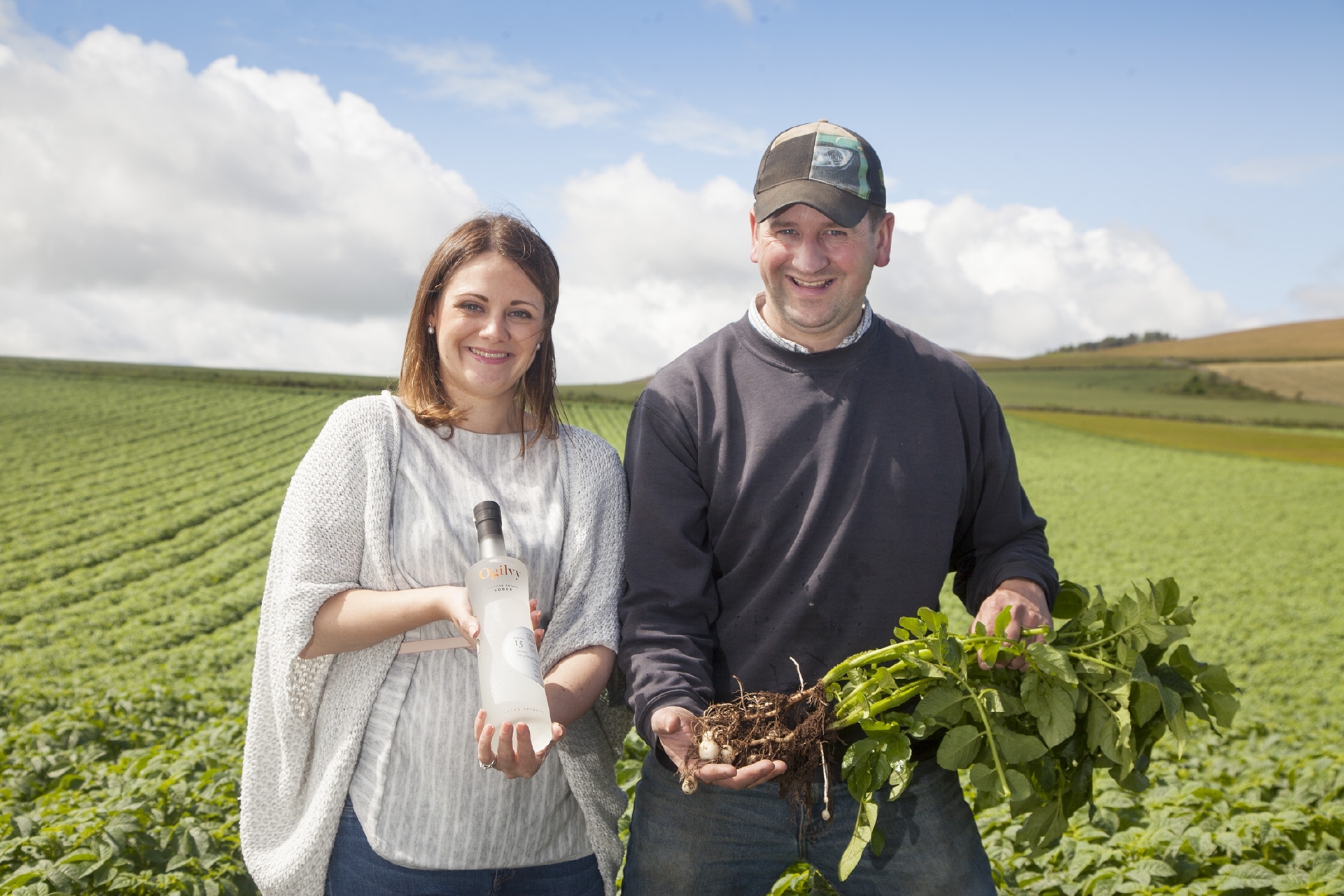 Angus tatties are tickling the tastebuds of discerning tipplers in a bold business venture by farmer Graeme Jarron.
He is turning the lower grade of potatoes pulled from his fields at Hatton of Ogilvy, near Glamis, into vodka with increasing commercial success.
His self-funded distillery is on target to make a profit and he is in talks to export Ogilvy Spirits to Australia and Japan, having already secured distributors throughout the UK.
"We're surprised and delighted that we've come this far," said Graeme, who runs the family business with wife Caroline.
Father Eric still harvests the potatoes which grow in fields a stone's throw from their Strathmore farmhouse.
"It started in 2013 as a whim to find a better return for potatoes which are below the top grade that supermarkets are most interested in.
"Second grade potatoes don't look as good and although there's nothing wrong with their taste, you don't get as much money for them.
"Supermarkets will only sell them in value packs or you can use them as livestock feed.
"Potatoes are used to make vodka in places like Russia, so I approached Heriot-Watt University to see if ours could be used for that purpose."
They said yes, and Graeme started ploughing revenue into a vodka production line in his outbuildings.
His potatoes are graded, washed, boiled, mashed and distilled into Ogilvy Spirits vodka before being bottled and sent to wholesalers.
The Jarrons use Maris Pipers which they say make a better quality of vodka when boiled in their skins to produce a softer and sweeter taste.
Hatton of Ogilvy has the capacity to roll off up to 2000 bottles a week, and the Jarrons are soon to upscale the operation with a coldstore to hold more potatoes.
A vodka-based pre-mix cocktail is on the drawing board, and they have diversified into contract distilling to utilise their plant's spare capacity.
The proof of the vodka is in its drinking, and Ogilvy Spirits' success can be measured by top prizes in the International Spirits Competition and the San Francisco World Spirits Awards despite competition from major drinks' firms.