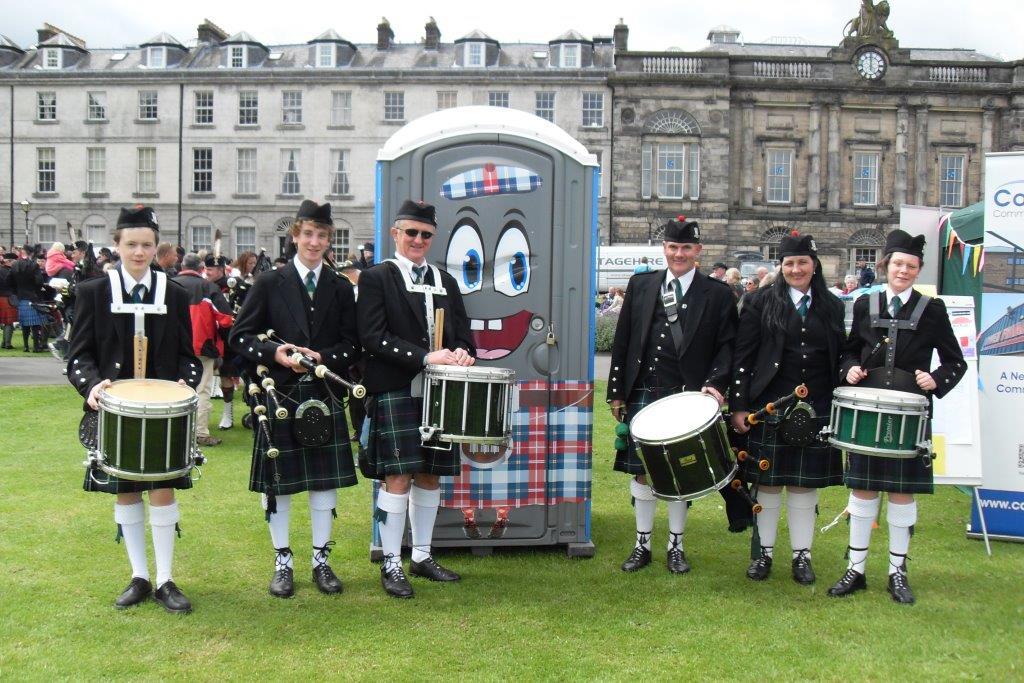 Behind every successful event, there are companies who work tirelessly to make them a hit. And a Tayside business group has been helping many of them – from start to finish.
Chances are you will have seen Scotloo portable toilets at events including T in the Park, the Enchanted Forest, the Dundee Flower and Food Festival and many more. But The Castlecroft Group offers so much more.
For years, the group of companies – which includes Scotloo, Scotbox, Keepsafe Self-Storage, Castlecroft Commercial and Castlecroft Securities – has been working with clients to deliver events ranging from private weddings and village fetes to international events.
Managing Director Anne Smith said: "We work with charities, small and large businesses and individuals, offering a service bespoke to the needs of their events.
"Whether it's toilets, hospitality and welfare cabins, on-site operational facilities or storage, we can kit out an event with everything they need.
"Our luxury toilet blocks offer comfort and style to guests at extra special events, particularly weddings, with internal heating, a beech wood finish and porcelain fittings."
With years of experience under their belt, the team at The Castlecroft Group offer a wealth of advice for people hosting their first events, using a new venue or expanding to be much larger. Oftentimes they can even point out something the client might not have thought of.
"Because we go through the entire life cycle of the event from start to finish, we can quickly spot gaps or items that haven't been considered. And in many cases, we can help provide whatever is missing."
For instance, Scotbox delivers containers for storage, temporary office space, an on-site canteen or a whole host of other users, exactly where you need it, when you need it.
And when you book Scotloo or Scotbox to be at your event, you get a full service, starting with planning right through to a responsive 24-hour service.
Castlecroft's commercial property arm can even provide short term office space – complete with computers and phones ready for the day you walk in – to co-ordinate and organise the event.
And for those needing to store equipment before or after the event, the Keepsafe arm of the business offers storage units in a range of sizes, with 24/7 access.
As well as offering top quality facilities, the experienced, qualified and friendly team at the Castlecroft Group will provide a full range of services, from waste removal and cleaning services to office services, including call handling and mailbox rental, or advice on relevant regulations.
So, if you are looking for an event, The Castlecroft Group should be the first port of call.
For more information, visit the Castlecroft Group website or call the team on 01738 472002.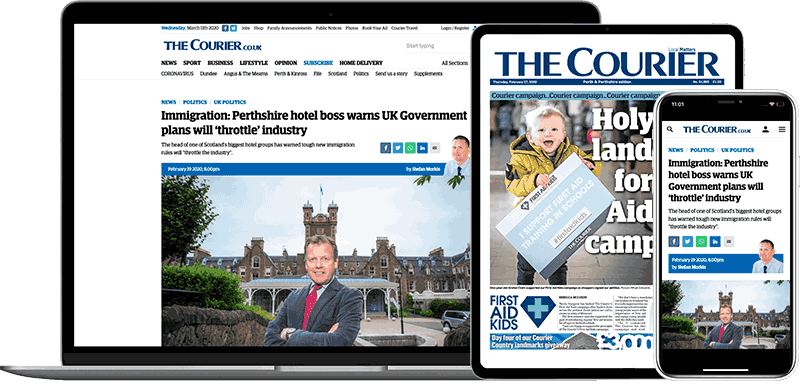 Help support quality local journalism … become a digital subscriber to The Courier
For as little as £5.99 a month you can access all of our content, including Premium articles.
Subscribe