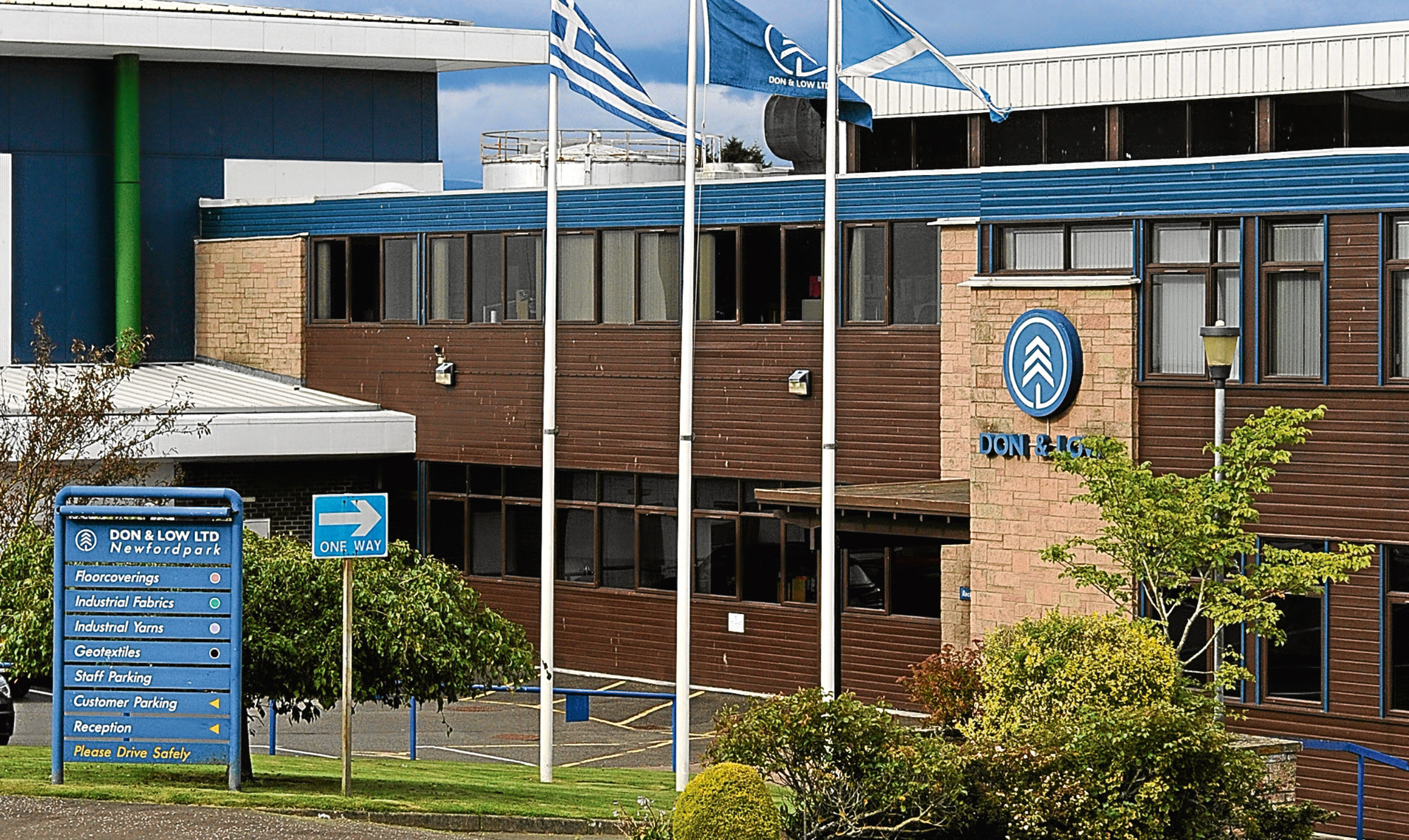 Forfar textiles firm Don & Low has told hundreds of employees their jobs are at risk in a devastating blow to the Angus economy.
The company, which employs around 500 staff at its Glamis Road headquarters, is planning to axe 55 roles due to tough trading conditions.
All the Angus workers received the news in a letter from company chairman Vassilis Zairopoulos on Saturday morning.
It blamed a shift in consumer tastes towards hard flooring as impacting on demand for carpet backing – one of the main products produced by the Angus base's technical textiles division.
It said: "For many years the floorcoverings (carpet backing) market has been a significant part of Don & Low's business. This market has evolved in an unfavourable way for the company.
"The size of the market has contracted because of a shift in consumer tastes towards hard floors.
"Substantial volume capacity has been added in countries that have a significant advantage in terms of their cost base.
"As a consequence of the above the company has already lost a considerable proportion of its carpet backing sales."
Mr Zairopoulos said more than £20 million had been invested in the past two years as the company sought to move into more technologically advanced markets with higher barriers to entry.
Most of these investments are in production processes that are less labour intensive.
He added: "The shareholder, who remains committed to and confident about the future of the company, has specific plans to make further significant investments.
"Regrettably, and although the company has not yet completed the transition process, the exposure to floorcoverings must be reduced immediately.
"The requirement is that the size of the workforce within the technical textiles division be reduced by 55."
Of the 500 workers in Angus, roughly 400 staff work in the technical textiles part of the company, with another 100 in the non-woven division.
A process of collective consultation will start with trade union Unite.
Don & Low's most recent accounts, for the year ending December 31 2017, showed a £5m rise in turnover to £64.9m but a 35% drop in pre-tax profits to £3.7m.
The company can trace its roots in Angus back to the 18th century, when a cloth business under the name William Don & Co was formed in Forfar in 1972.
In 1999 Don & Low was acquired by Thrace Plastics, part of the Greek-based Thrace Group, which has 20 firms worldwide.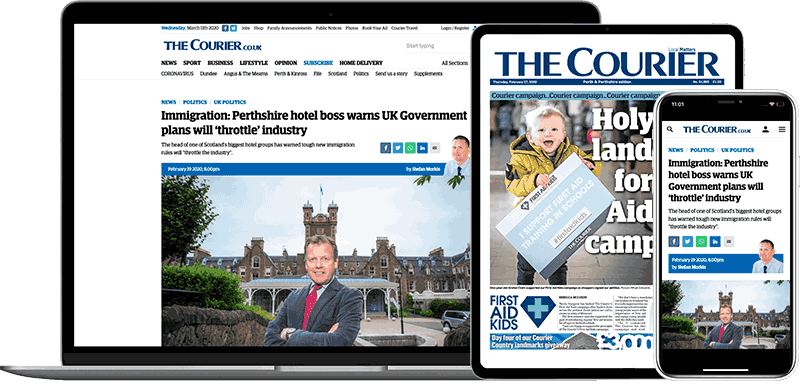 Help support quality local journalism … become a digital subscriber to The Courier
For as little as £5.99 a month you can access all of our content, including Premium articles.
Subscribe