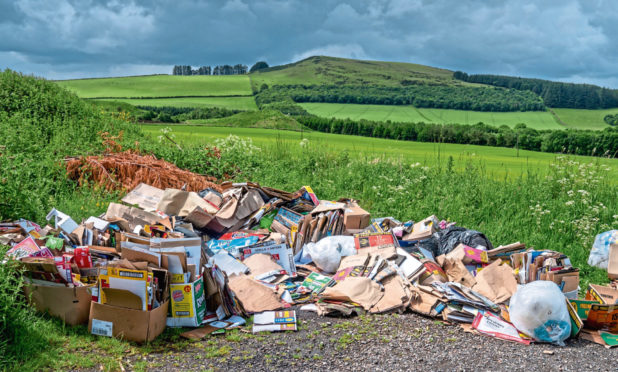 Rural leaders have called for urgent Scottish Government action to tackle the blight of fly-tipping amid warnings the countryside is becoming a "dumping ground" for people's rubbish.
A group of organisations – including Scottish Land and Estates, NFU Scotland, and the Scottish Partnership Against Rural Crime – have written an open letter to Environment Secretary Roseanna Cunningham asking for clarity on how the government intends to tackle the problem.
It reads: "Scotland's beautiful countryside continues to be blighted by people's rubbish on a daily basis and the negative impact this is having is significant.
"Every week that passes by without serious action is another week of our beautiful country being used as a dumping ground."
The organisations have called for a shift in focus away from farmers and landowners having to clean up rubbish, to a drive to preventing fly-tipping from happening in the first place.
They have issued three demands – creation of a co-ordinated strategic national response to tackling fly-tipping in Scotland; more collaborative cross-sector working with a commitment from the government to regularly bring key stakeholders together; and greater use of data to better assess the scale and impact of the problem, and in turn drive action at a regional or local level.
The letter continued: "With Scotland rightly perceived as leading the way on a range of environmental issues, we believe 2020 should be the year we must start to address this issue – now is the time to bring all stakeholders to the table and agree how we can collectively tackle fly-tipping.
"We firmly believe by dealing with fly-tipping more effectively there are significant benefits for Scotland's economy – as well as for society and the environment – which as we recover from a global pandemic could not be more important."
A Scottish Government spokesman said: "We are absolutely clear fly-tipping is illegal, selfish and dangerous. Whatever the circumstances it is unacceptable and there is no excuse for this behaviour anywhere in Scotland. We remind everyone that all incidents of fly-tipping should be reported to the Dumb Dumpers website."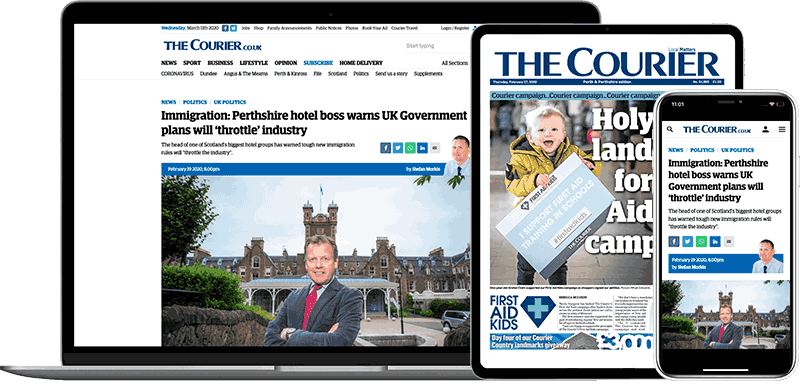 Help support quality local journalism … become a digital subscriber to The Courier
For as little as £5.99 a month you can access all of our content, including Premium articles.
Subscribe