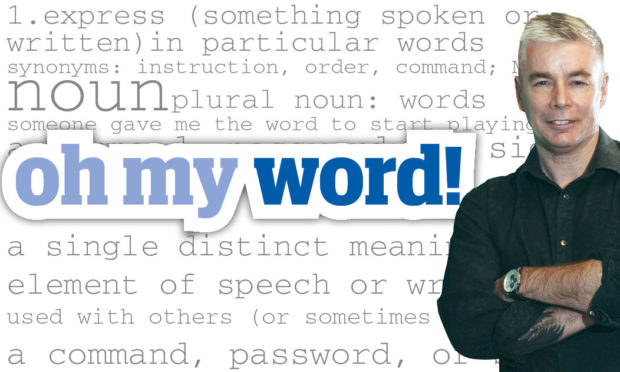 Life was simpler in the 1970s. There were three TV channels and the only things that tweeted were birds.
One of the simplest things was my friend Johnny. If my school chums and I had possessed wider vocabularies we'd have called him Johnny Gullible. He'd believe anything.
With the recklessness of youth, we exploited his trusting nature for comedy purposes. We persuaded him that the best sweets in the shop across the road were named Bare Naked Ladies, a new line from America. A bit like jelly babies, but much better. We further advised he should sample these miraculous confections forthwith.
Clutching a 10p piece, Johnny eagerly told the tweed-skirted woman behind the counter he wanted a quarter-pound of Bare Naked Ladies.
I don't know what appointments All Hell had that day, but it had to put them aside as it was Let Loose upon us. The school was alerted and we were vigorously belted. Our parents were informed, and we were forced into a return visit to the shop to make a grovelling apology.
This was followed by a lengthy lecture on why our terrible behaviour had caused respectable people to be "black affronted". There was mention of police involvement if this riotous behaviour continued, and a doctor might have to be called if we were unable to curb our tendencies towards using words such as "naked" when addressing a woman who played whist with the minister's wife.
The magnitude of this crime was such that I was genuinely relieved when Kenneth Kendall didn't mention it on that night's Nine O'Clock News.
I learned two things that day. 1. I was a bad boy. 2. BBC news editors were incompetent. I don't think my respect for the Beeb was ever the same — and this opinion has gone even further downhill.
Despite missing the biggest news event of 1971, you used to be able to rely on BBC reporters to have a commanding grasp of the English language. But when reporting on a trade dispute last week, the Beeb's man said the two sides had trenchant positions.
Trenchant is an excellent word. It means razor-sharp, cutting, incisive. But the reporter was attempting to say the conflicting positions were ingrained, dug in. He meant entrenched. Despite containing "trench", trenchant and entrenched have dissimilar meanings. Frankly, a BBC reporter should have known better.
I've a good mind to find him and send him into a shop for a quarter-pound of the latest must-have sweets, Feminine Wide Bottoms.
---
Word of the week
Plootsh (verb)
Old Scots. To walk in a flat-footed way. To plod. EG. "BBC reporters plootsh around getting their words wrong."
---
Read the latest Oh my word! every Saturday in The Courier. Contact me at sfinan@dctmedia.co.uk