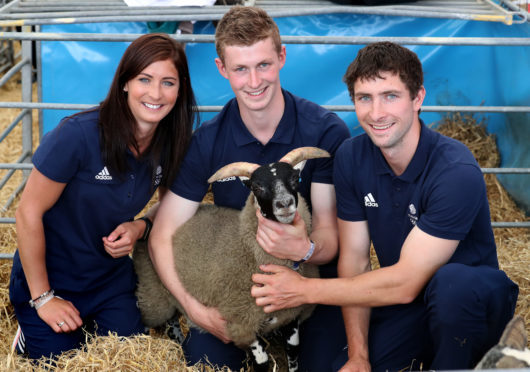 Last week's tournament in Portage made it two quarter-finals in a row since my comeback.
We had to battle through the C road and played several good Canadian teams as well as the Japanese and American girls.
The more teams you can play early in the season, the better, because there are a lot of new line-ups, especially in the first year of a new Olympic cycle.
It also meant that we played eight games, which is a lot of volume for me at the moment, so a few days off between tournaments was needed!
We haven't made a great start to the first Grand Slam of the season in Truro, which is about 40 minutes' drive from Halifax. We've lost our first two games unfortunately.
Even if we get knocked out early, though, it has still been a really positive trip.
We're working well as a team and are building up nicely for the first major of the season, the Europeans in November.
* Having two Team Muirheads is taking a bit of getting used to!
But I'm really chuffed for my two brothers and the Smith brothers who made a final of a Tour event in Champery last weekend.
The opposition Swiss skip had to make an unreal shot for the win. It was a 10-foot, staggered, angled run-back for those of you who curl. And for those of you who don't, all you need to know is it's the sort of shot you would make one time out of a hundred!
En route to the final they beat the European championship representatives for Norway, Sweden and Switzerland, which is a great achievement for a new-look team.
They might not have the biggest funding and they will have to juggle their curling with their farming but they are four very talented curlers who are highly motivated.
* Formula One has never been a sport I've had a great interest in.
But you don't have to be a fan to appreciate the job that Lewis Hamilton is doing.
Sometimes over the years he hasn't come across well and he has definitely split the nation in terms of his popularity.
But there hasn't been any controversy this season and you would expect him to be confirmed champion for a fifth time in Mexico this weekend.
Sebastian Vettel was supposed to be the guy who would give him a run for his his money but that hasn't really happened.
He probably needs a proper rival to make his legacy an even stronger one, like in the days of Senna and Prost, but there's nothing Hamilton can do about that.