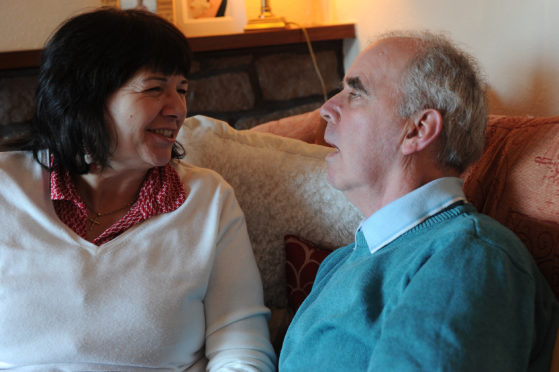 The Scottish Football Association is poised to take drastic measures to protect the next generation of players by banning children under 12 from heading the ball in games.
The ban, which could be introduced by the new year, follows evidence the skill used by great players including Manchester United and Dundee United legend Frank Kopel, as well as Old Firm greats Billy McNeil and Jimmy Millar, was linked with dementia.
Frank, of Kirriemuir, was diagnosed with vascular dementia in 2008 and died in 2014 at his home aged 65.
Billy McNeil died in April after struggling with the illness for nine years, and Jimmy Millar is battling Alzheimer's, a form of dementia.
Frank's campaigning widow Amanda, who successfully fought for new legislation which extends free personal care to under-65s, had said publicly she suspects her husband's dementia was caused by years spent heading a hard, leather football.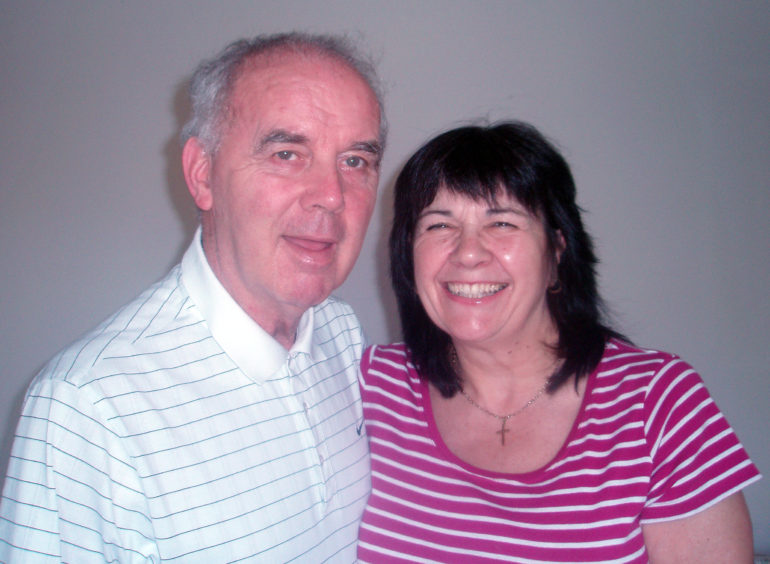 She urged the authorities to "sit up and listen" after a new study revealed the link between football and dementia.
The study found former footballers are approximately three-and-a-half times more likely to die from neurodegenerative disease than the general population.
The report, released last week and commissioned by the Football Association and the Professional Footballers' Association, assessed the medical records of 7,676 men who played professional football in Scotland between 1900 and 1976.
Their records were matched against more than 23,000 individuals from the general population, with the study led by consultant neuropathologist Dr Willie Stewart of Glasgow University.
His findings report the "risk ranged from a five-fold increase in Alzheimer's disease, through an approximately four-fold increase in motor neurone disease, to a two-fold Parkinson's disease in former professional footballers compared to population controls".
Mrs Kopel said football cost her husband her life and heading a football should now be restricted in training and banned completely for those under a certain age.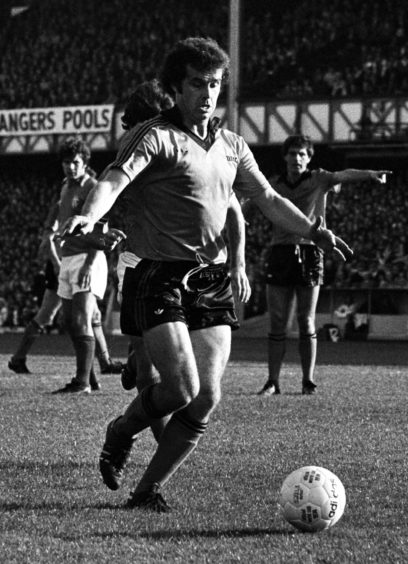 It has now emerged Scotland is set to become the first country in Europe to ban children from heading a football in games.
The SFA will join the US Soccer Federation as the only organisation in the world to make the decision for all players under 12.
It is part of radical proposals to safeguard players from developing dementia and other brain conditions, including motor neurone disease.
SFA president Rod Petrie and vice-president Mike Mulraney, who form the authority's presidential team, will submit a range of changes to the board.
They will take guidance from experts, including medical adviser Dr John MacLean who is also on Uefa's medical committee.
Talks were held with SFA chief executive Ian Maxwell last week following the publication of Glasgow University's landmark study.
A SFA spokesman said: "The board will give full consideration to the findings of the study and make any recommendations for the benefit of the national game in full co-operation with medical experts."