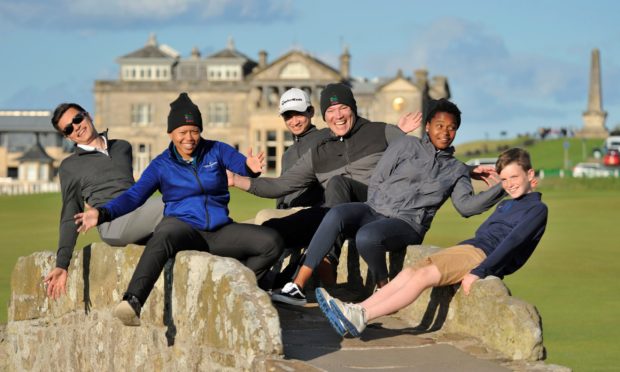 Michael Alexander hears how a St Andrews golf charity, celebrating its 15th anniversary, is providing life changing experiences through international travel, education and the game of golf.
St Andrews University astrophysicist Dr Kenny Wood is no stranger to trying to make the world a better place.
As ways are sought to help eliminate Covid-19, adapted computer codes he developed are at the heart of St Andrews University/Ninewells Hospital research into whether a particular type of ultraviolet light known as far-UVC could be safely used for air disinfection in public places without harming people.
However, the coronavirus lockdown has also given Kenny the chance to reflect on the 15th anniversary of New Links – a St Andrews-based charity he set up to provide "under-served children" with life changing experiences through international travel, education and the game of golf.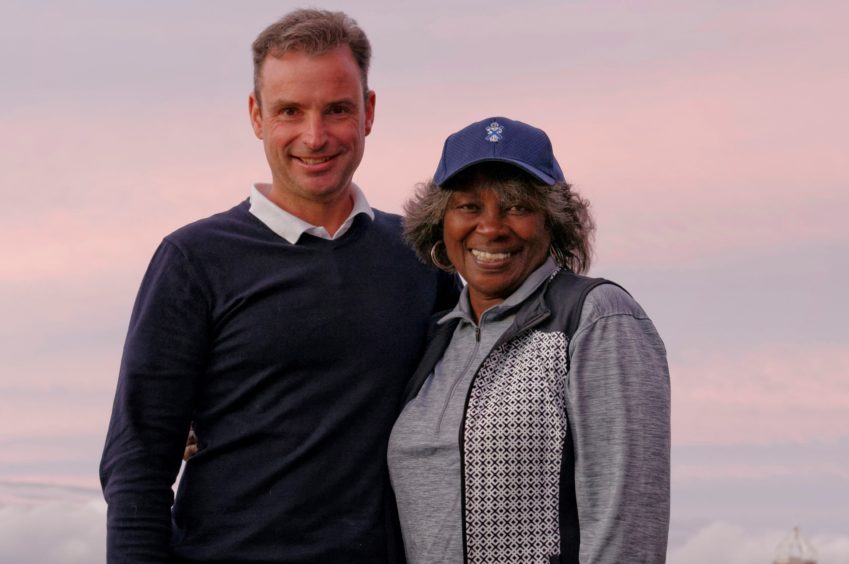 The idea for the charity came about after Kenny moved to St Andrews in the mid-2000s after living for a while in the USA.
Conscious of "so many wealthy people" walking the fairways of the Old Course, he wondered if there was something that could be set up to help trans-Atlantic children around golf.
"When I was travelling over to a conference in the USA, flying from Heathrow to Los Angeles, I sat next to an African-American businessman on the plane and we got talking," the 50-year-old told The Courier.
"That man was George Davis, who ended up being the co-founder of New Links, who said that I should read Charlie Sifford's autobiography, Just Let Me Play."
Charlie Sifford was an American professional golfer who was the first African American to play on the PGA Tour and the man whose career began the dismantling of racial barriers in the sport.
When Kenny got home, read the book and discovered that Charlie was still alive, he proposed him for an honorary degree at St Andrews University.
At the same time, George was in LA and found out about a group that works with and gets young kids involved in golf in Compton – a Californian city with a reputation for gang violence.
"We managed to get money to bring 10 or 11 of them over at the same time Charlie was here at the university in June 2006," explained Kenny.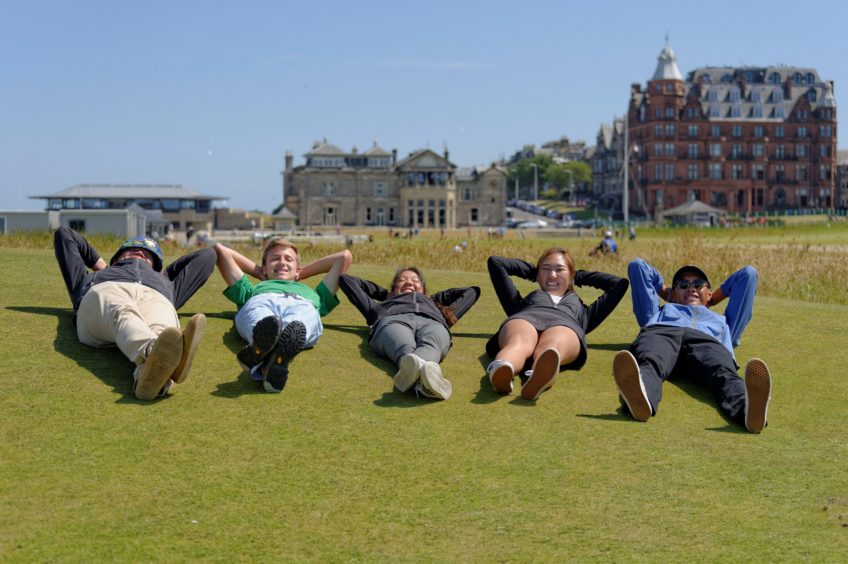 "They spent the week in St Andrews, they went to the graduation ceremony, they met and played a lot of golf and hung out with the local kids.
"You could just see all the barriers being broken down, talking to each other – kids from Compton, kids from St Andrews.
"The St Andrews parents were happy because it got the kids out the way for the summer. They also said it was good for their kids because they got to welcome outsiders into their town as children. We could see the potential of this and we built on it."
What followed over the next four years was a series of youth visits. Money was raised for a scholarship programme at St Andrews University, which also gave a discount on fees.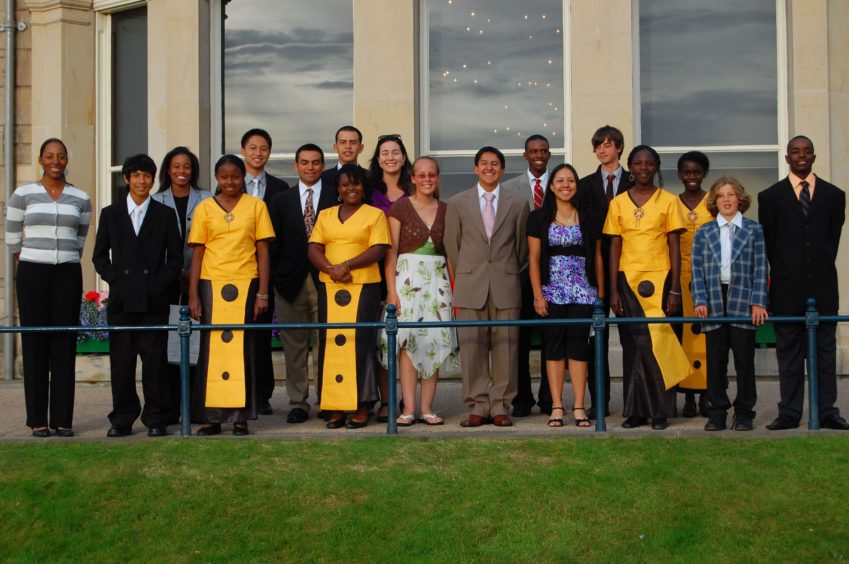 One of the early beneficiaries was a scholar from Texas who completed a four year degree and graduated in 2011. He's now working in the finance industry in London.
The benefits have spread far wider, however, with around 200 young people having been involved in the project – including many from abroad.
"Between 2006 and 2009 we hosted youth visits involving about 100 children from South Africa, Kenya, the USA and Scotland," said Kenny.
"From 2007-2011 we paid for a four-year full-ride scholarship at the University of St Andrews, and in 2012 we supported two young women in their golfing development – one made the US Junior Ryder Cup team and the other won the St Regulus club championship over the Old Course.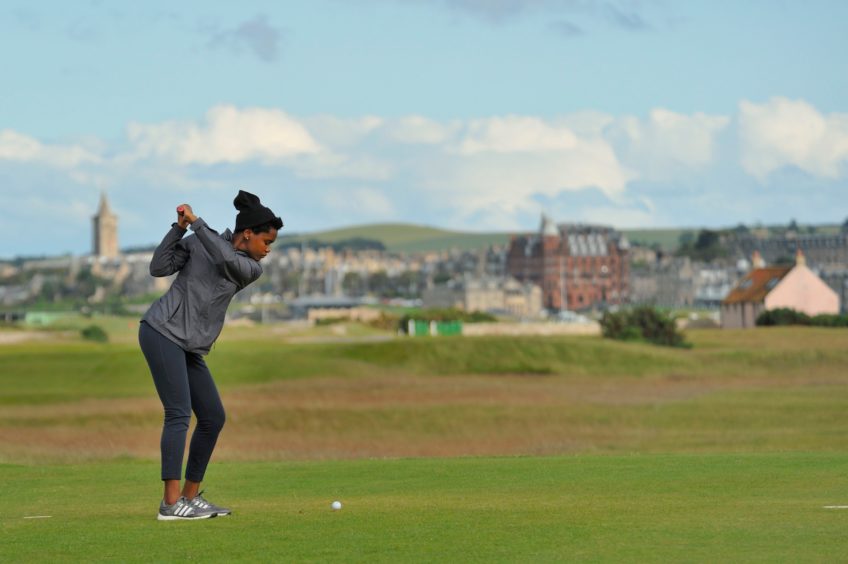 "In July 2016 we relaunched our youth visit programme in partnership with Youth on Course.
"But we wouldn't have been able to do this without positioning New Links to work with everyone in the town.
"The university have been very welcoming. The R&A have been incredibly supportive financially and also just welcoming the children into the club. St Andrews Links Trust also introduced us to local juniors, giving us discounts on golf fees."
St Andrews man John Stewart got involved with New Links through his friendship with Kenny and also because at the time of its launch, he was working with St Andrews Links Trust.
He said many local golf courses like Kingsbarns, the Duke's, Fairmont, Lundin Links and Kingarrock had been very supportive.
For example, on the day of this interview, if it hadn't been for the Covid-19 pandemic leading to the cancellation of all trips, a group of children from the USA would have been visiting the R&A in the morning then playing the Kingarrock Hickory Course near Cupar in the afternoon.
Four of the children scheduled to come over this time were from the California Golf Association's Youth On Course programme, plus another two from a programme based in Washington DC.
Another of the early strengths, however, was the diverse range of experience and knowledge that those involved brought to the New Links table.
"One of the earliest people to help was the late Graham Proctor (who later set up his own golfing charity St Andrews Legacy helping injured war veterans) who was on the board for a couple of years," said John.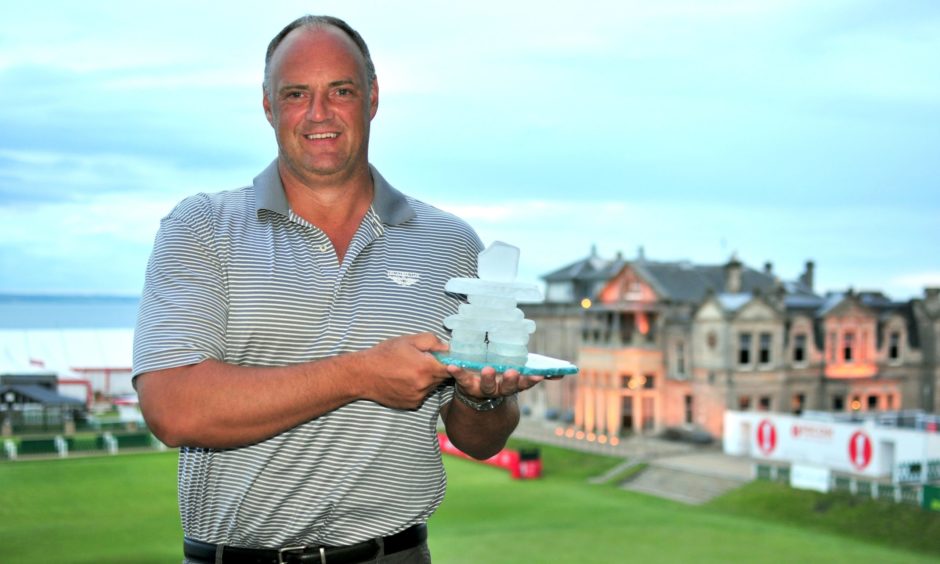 "We had Kenny from an academic background, myself from the golf industry, George Davis from an American business background, Graham working in the tourism sector. So when you put all those things together, you had a broad range of skills".
Despite going into abeyance for several years, New Links managed to keep its scholarship going and is keen to get going again once the international travel situation is resolved.
"We are in discussion to get our scholarship programme running again – it's early stages but we are hearing some very positive noises," said Kenny.
"Every year when we meet the kids and we take them down and we walk through town and take them to show the view from the Swilcan Bridge and walk them up the 18th fairway, you just see their faces – it's lovely. It just reminds you why we are doing it."
But John said they are ultimately indebted to so much goodwill and support.
As well as local support, high profile endorsements have come from around the world.
They include South African golfer and former world number one Ernie Els who said: "New Links St Andrews provides positive life-changing experiences at the place where it all began.
"Golf helps kids make new friends, learn useful life skills, gives them confidence and helps them lead better lives. That's big. That's the ultimate."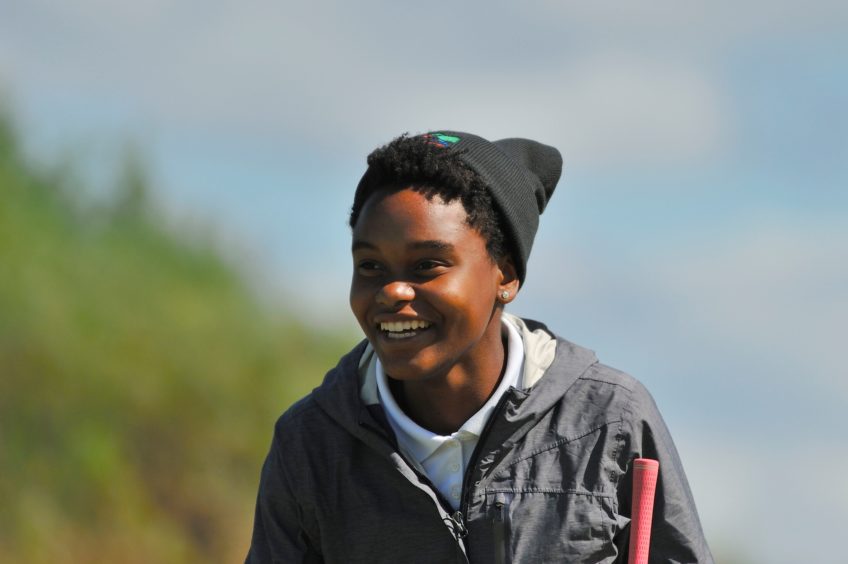 Comedian George Lopez, who offered support having played the Alfred Dunhill Links Championship, said: "What New Links does in getting kids out of their home environment and making them comfortable and confident in meeting other kids is so amazing".
Meanwhile, African American professional golfer Renee Powell, who had a new student hall of residence in St Andrews named in her honour in 2018, described New Links as "very special."