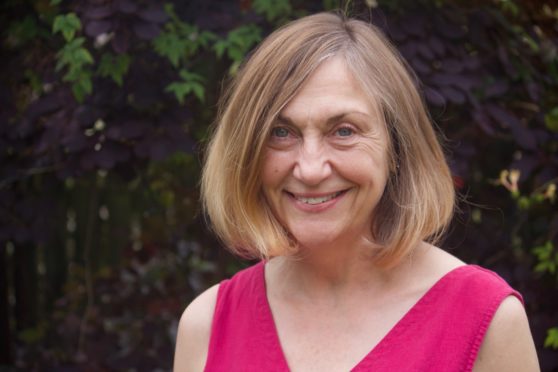 The financial wrecking ball of a cancer diagnosis is piling pressure on thousands of Scots, say charity bosses, amid fears the disease has become the forgotten 'C' during the pandemic.
As a new study showed one in three people with cancer in Scotland are severely financially impacted by their diagnosis, a Tayside woman has revealed the lifeline help she received after being left "all at sea" by a devastating combination of circumstances.
The Macmillan Cancer Support research revealed one in three people across the UK take on a loan or go into credit card debt in the struggle to survive financially after being told they have the disease.
And one in six Scots have only £250 of savings, or less, to fall back on when they are faced with the news of a cancer diagnosis.
Siobhan MacAndrew from Dundee has spoken of the struggle she faced after the 58-year-old was diagnosed with breast cancer in November 2019.
It came as she was in the middle of finalising a divorce and her employment had ended at Abertay University.
Siobhan said: "These events all happened within a couple months. I desperately needed someone to help me."
She was worried about how she would pay her mortgage to keep a roof over her head when settlement pay ran out.
"I had no income and needed to apply for benefits," said Siobhan.
"I am educated but was completely at sea and afraid of all the forms to fill in. My Macmillan benefits advisor provided detailed and reassuring assistance in making my applications for financial support.
"I would never have been able to do this myself, I didn't even know I was eligible. Without his help I would have had no income.
"When you're diagnosed with cancer, it feels like everything just stops, because it hits you when you don't expect it.
"But your bills and mortgage, they don't stop. Everything still has to be paid," she said.
"Without a doubt I would have ended up in debt, relying on credit cards for survival without the help from Macmillan.
"They showed me I was not alone and gently encouraged me to ask for the help I desperately needed. Having that financial security meant I could just focus on getting better."
Macmillan's research also showed 58% of people with cancer in Scotland are in work when they are diagnosed.
The charity said it feared cancer is at risk of becoming the forgotten 'C' amidst the coronavirus pandemic and it faces a significant drop in fundraising income.
Macmillan has now launched a new campaign, Everyone From Day One, as it was announced as the new charity partner for the 2021 London Marathon and charity of the year for Virgin Money.
Gordon McLean from Macmillan Cancer Support in Scotland, said: "It's no exaggeration to say that receiving the life-changing news that you have cancer, for some people, is nothing short of a financial wrecking-ball.
"We are reliant on people's generous donations to continue to support people living with cancer when they need it most."