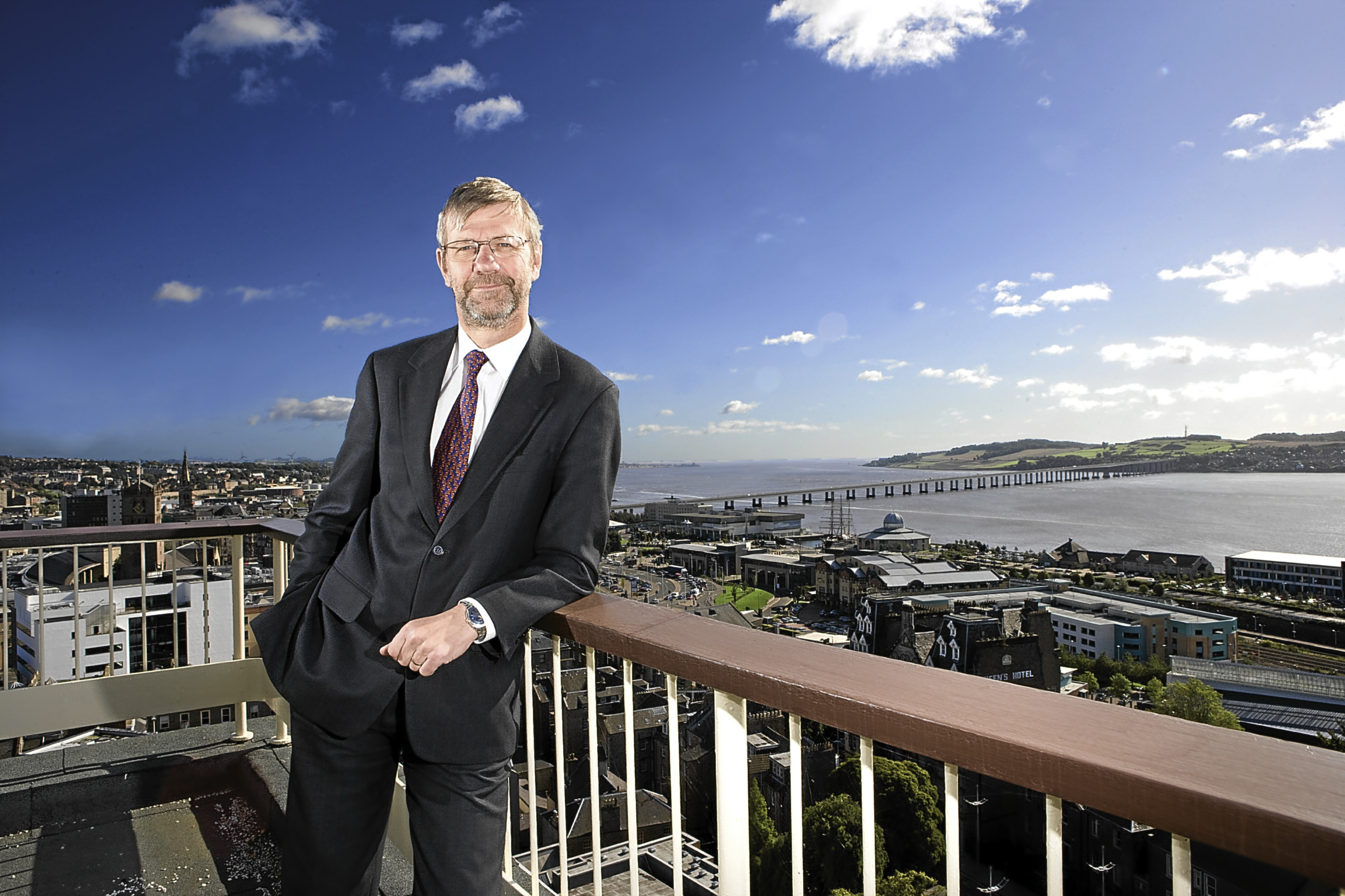 Scotland's universities would be "impoverished" by a UK vote to leave the European Union, Dundee's principal has warned.
Professor Sir Pete Downes, who is also the convener of Universities Scotland, claimed the multi-million pound investment in the city had also helped rejuvenate it economically.
It came as the chief executive of Virgin Money claimed a so-called Brexit would have a "devastating" impact on inward investment to the UK.
Sir Pete said: "After 27 years as a professor of biochemistry and seven years at the helm of one of our world class universities I believe Scotland's universities are not only stronger in Europe, but would be impoverished if the UK were to leave the European Union.
"It's not just about the money, although £86 million of investment in research over eight years in Dundee, a city with more than its fair share of economic problems, tells its own story.
"It's about the people; talented people, from every European nation, many with skills in science, technology, engineering and maths, in relatively short supply in Scotland, flocking to the University to work and study in our laboratories and classrooms and bringing cultural richness and diversity to the city.
"On a larger scale it's about collaboration and cooperation amongst many of the most enlightened nations in the world."
Meanwhile, at the relaunch of the pro-Remain campaign group Scotland Stronger In Europe, Jayne-Anne Gadhia, of Virgin, claimed a vote to leave the EU would result in investment in London and beyond moving to other financial centres in Europe.
She added: "It will mean that when you are in Europe and you want to use your mobile phone you are going to have to pay more, it will put the costs of flights up, it will put up prices in the shops, it will increase mortgage and credit card rates. People will definitely be very materially worse off out of Europe."
Tom Harris, director of Scottish Vote Leave, said: "Scottish businesses – whether or not they export to the EU – have to obey every EU regulation, so the savings we make from freeing ourselves of that red tape can be passed onto customers and to help create jobs.
"As for jobs leaving the UK and heading for Paris – exactly the same individuals predicted the same would happen if we didn't join the euro.
"Instead of shame-facedly owning up to their mistake then, they're simply wheeling out the same old scare stories."