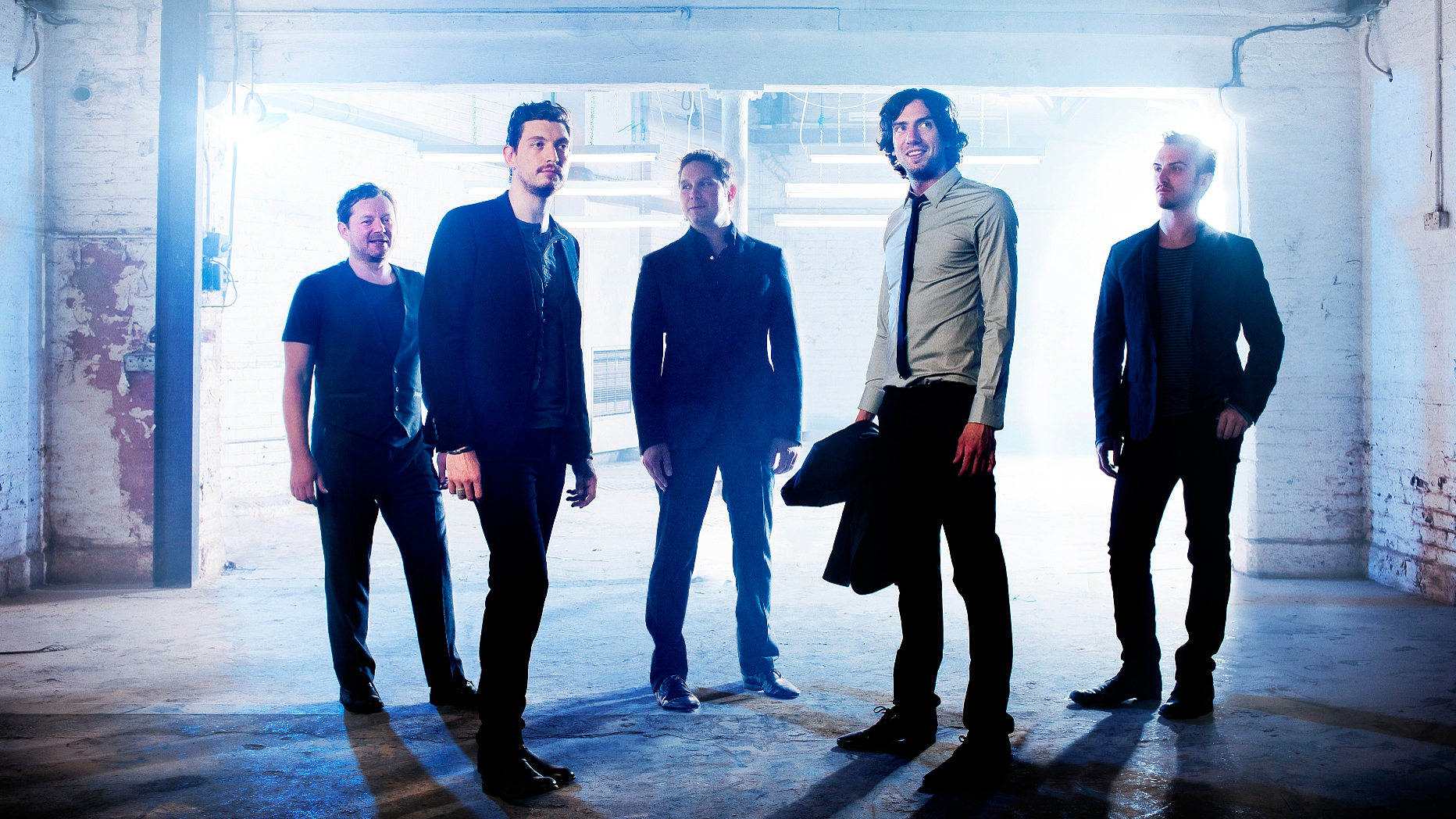 Snow Patrol singer Gary Lightbody will be unable to collect his honorary degree from Dundee University this week because of illness.
The singer and songwriter formed Snow Patrol on his first day at the university in 1994.
The band continued after his graduation and has now sold more than 11 million albums worldwide.
Lightbody has also written songs for artists such as Ed Sheeran and former One Direction member Harry Styles.
He was due to receive his honorary degree on Friday but it was confirmed he will no longer be able to travel from his home in California to attend the ceremony in the Caird Hall.
He said: "I am heartbroken to miss the graduation, and also the chance to see Northern Ireland playing in the Euro Championships, but I am hoping to make it back to Dundee at the next possible opportunity."
The university says it will award his honorary degree at a future graduation ceremony.
Among those who will be collecting their degrees this week Pippa Bell from the Borders, who will be graduating for the fourth time.
Even more remarkably, the 38-year-old had two children during her medical degree.
Pippa, from Roxburgh, gave birth to her daughter Elizabeth between the first and second years of her course and followed up with son Douglas less than 12 months later.
The rest of her degree passed without Pippa and husband Steven adding to their family further but night feeds, nappies, teething and tantrums meant overcoming obstacles that her classmates didn't face.
Pippa's first foray into the world of higher education saw her study Environmental Sciences after leaving school. She then took the unusual decision to study for a Masters degree before graduating and combined her honours year with working towards an LLM in Environmental Law and Management.
Having obtained both those qualifications Pippa joined a legal firm in England and studied for a Law degree whilst she worked.
After nine years as a lawyer, Pippa decided a new career was in order and matriculated on the Medicine course at Dundee. This was to coincide with another major life change.
"I had known for a few years that being a lawyer wasn't for me and that I had to make the change," she said.
"I came to Dundee where I became known as the girl who was always pregnant! We got married two days before I started the course and spent our 'mini-moon' in a hotel on the outskirts of the city so I could prepare.
"Then in the November we found out I was pregnant and that the baby would be born in the summer. It was all planned but I hadn't factored how hard it would be commuting from the Borders to Dundee while I was pregnant.
"I was back at university six weeks after Elizabeth was born and we moved up to Dundee at the start of my second year. It was just as well we did as I found out I was expecting Douglas in the October so I spent the first two years of my course pregnant.
"Elizabeth and Douglas are so close together in age that on one birthday Steven didn't have any children and on the next he had two."
She added: "It was hard having two babies so young and studying for a degree as well, especially as all my family were down in the Borders, but Steven was incredible and gave up his job to look after the children while I did my degree.
"It's been exhausting at times but it is incredibly satisfying to have done well in the course as well as creating two little people."
Just under 3000 students will graduate with degrees, postgraduate diplomas and diplomas and this week.