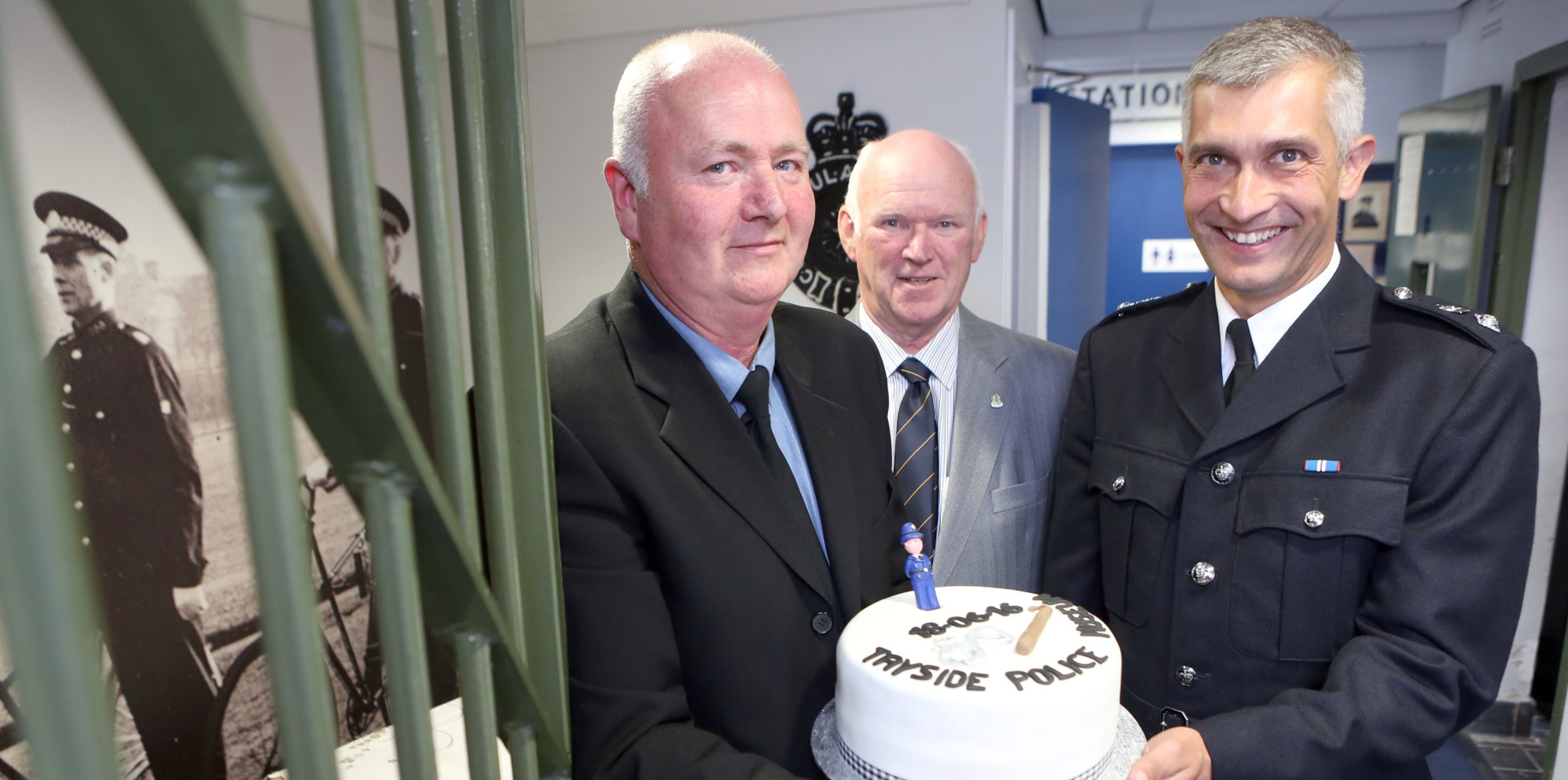 A Tayside museum telling the hidden story behind a century in policing opens to the public on Tuesday.
The evidence of three former forces – Perth and Kinross Constabulary, Angus Constabulary and City of Dundee Police – was filed away with the amalgamation of Tayside Police in 1975, itself a thing of the past with the advent of Police Scotland.
In 2013 the former Tayside Police Museum in Dundee put records, stories – and a gallery of eye-opening weapons – out of public sight.
But following a call for volunteers, the new museum in Kirriemuir is set to preserve these tales for future generations of visitors.
Kirriemuir Heritage Trust took on the job of preserving and adding to the archive at the town's former police office in Reform Street, and welcomed Tayside's new police chief, Chief Superintendent Paul Anderson, to cut the ribbon.
He was joined by three retirees with links to local policing and the museum – Chief Constable Bill Spence, Tayside police board convener Ian Mackintosh, and Inspector Hamish Gray.
Mr Gray said: "I'd like to thank all of the people who recently came forward to volunteer at the museum, which means that we will be able to open for the summer.
"The attraction should now be able to open to visitors with a full summer programme next year."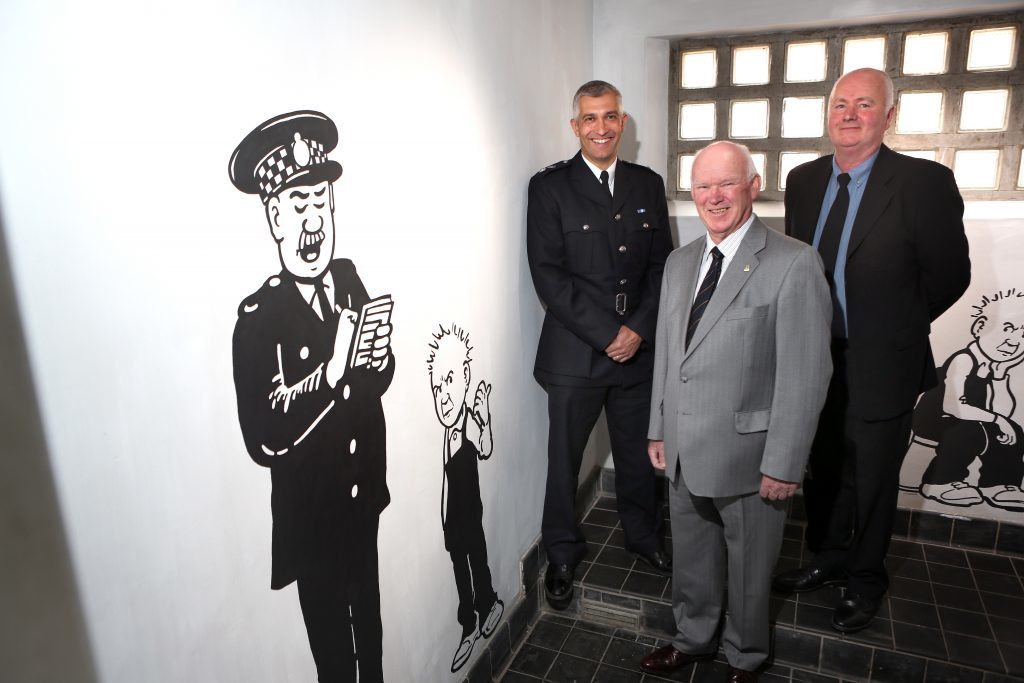 Among the more grisly exhibits are an early 20th Century bench used for corporal punishment, home-made weapons including a golf ball filled with nails, and a display of items seized at football matches with the introduction of new police powers at games in 1978.
There is a section on William Bury, the last man hanged at Dundee, who was linked with being Jack the Ripper.
Bury was executed in 1889 for killing his wife and chopping up her corpse.
At the height of media fever about the Ripper killings in Whitechapel, London, Bury was treated as a suspect but has since been discounted by experts.
Angus Community Inspector Gary Brown said: "It's exciting to be able to open this up to the public."
Heidi Findlay, chairwoman of the trust, said: "We want it added to the tourist route. But we're going to be completely reliant on volunteers — we're not expecting or asking for any funding from Police Scotland.
"It's about giving something back to the community."
Those interested in volunteering should email Heidi on kirriemuirheritagetrust@yahoo.com.