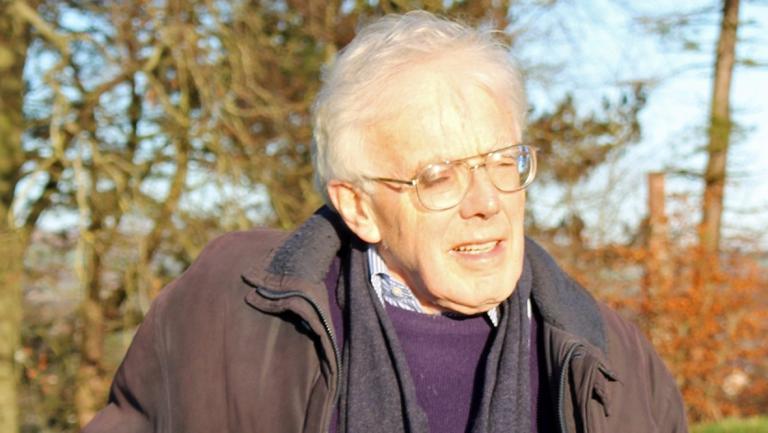 Tributes have been paid to internationally acclaimed mathematician and Dundee University professor Roger Fletcher, whose body has been discovered in the North-West Highlands.
Mr Fletcher, 77, from Invergowrie, was described as "a kind and humble man" who had made a "profound" contribution to the field of mathematics.
His loss is keenly felt by family, friends and all those who worked with him and were taught by him during a long and successful career.
The professor had been reported as missing on June 5 after failing to return from a walk near Dornie, where he was holidaying.
For the past six weeks, search and rescue teams had scoured the rugged terrain of the North-West Highlands for signs of his passing.
His body was finally discovered on Friday afternoon by a police dog team at Camas-luinie. His family was immediately informed.
Yesterday they asked for privacy to grieve.
Those who knew Mr Fletcher as a highly respected maths professor and researcher on the world stage were quick to pay tribute to him as a man and as a colleague.
Fordyce Davidson, Professor of Mathematics at Dundee University, said: "Roger was as fantastic colleague.
"He was a kind and humble man who despite the many honours and accolades he received from across the world, remained the same gentle, unassuming colleague, always supportive and ready to take new on challenges.
"His contribution to area of optimisation – the mathematics behind finding the best possible solution to complex problems – is profound.
"We are deeply saddened to no longer have Roger with us but the mathematics he developed will continue to be used by major companies across the world and his work will guide and influence generations of mathematicians to come."
Among Mr Fletcher's numerous professional awards was the prestigious Royal Medal, which was awarded by the Royal Society of Edinburgh in 2008.
The award recognises the "profound implications" on an individual's research and was awarded to Professor Fletcher for his outstanding contribution to mathematics and software development.
The search for Mr Fletcher was launched on June 5 after his wife, Mary, raised the alarm.
He had set out, apparently well prepared, on a planned route around Bundalloch and Camus-luinie only to then disappear.
The last sighting of Mr Fletcher was of the pensioner walking on the main trunk road of the A87 in his hillwalking gear and with walking poles.
Officers from Police Scotland were joined in the initial search by the Search and Rescue Dog Association and Kintail and RAF mountain rescue teams.
Police Scotland said yesterday: "We can confirm that a man's body has been found at Camas-luinie near Dornie, Lochalsh.
"The family of Roger Fletcher, who has been missing in the area since June 5, has been informed.
"Formal identification will now take place and a report will be submitted to the Procurator Fiscal."