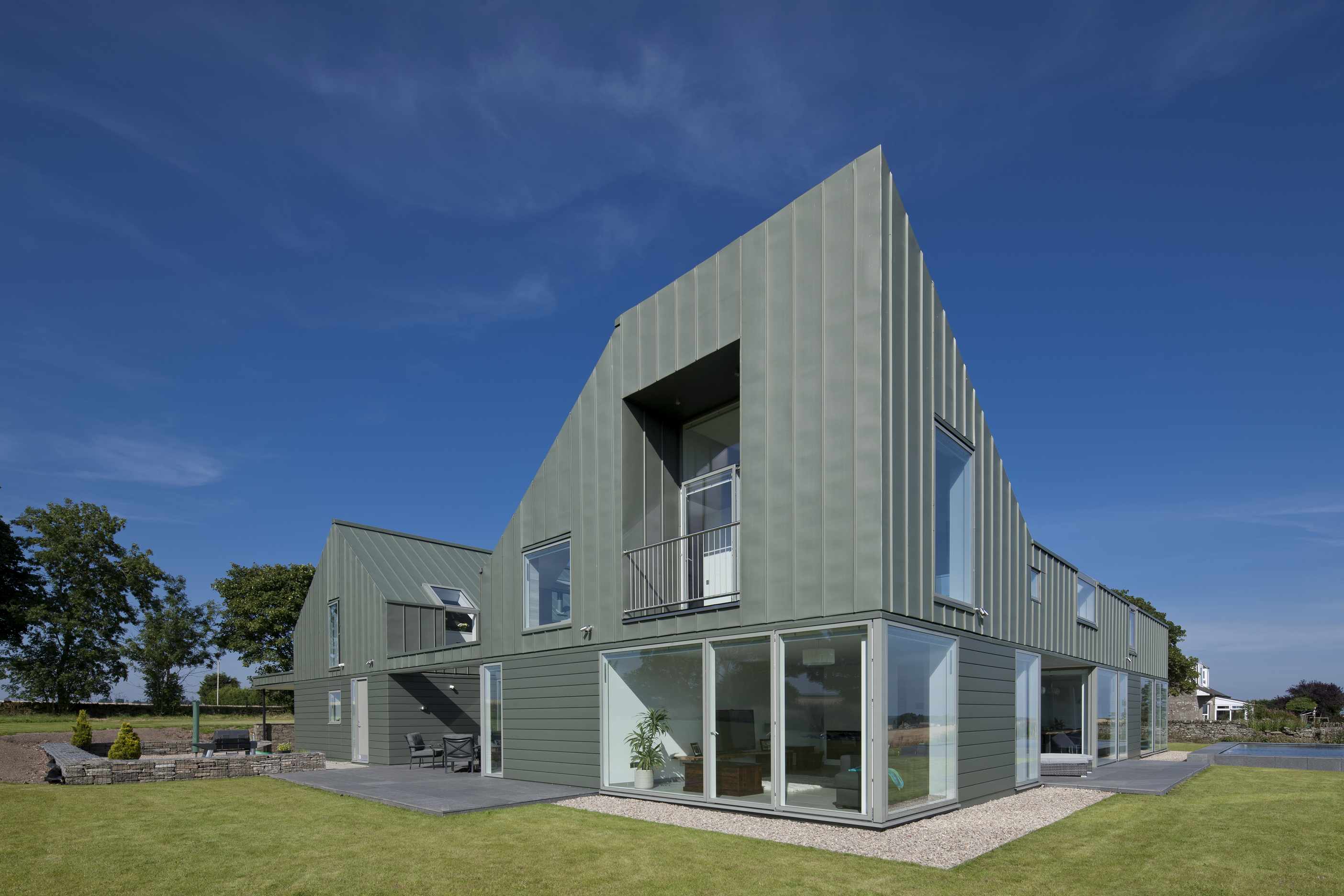 An Angus home designed by a Dundee University architect is in the running for best new house in Britain.
The Zinc House, near Monikie, was designed by Professor Graeme Hutton and Dundee architecture firm Leadingham Jameson Rogers + Hynd.
The low-energy, zinc-clad home is one of 20 properties shortlisted for the Grand Designs/RIBA Best House in Britain Award.
It will be featured in the first of four programmes starting on Channel 4 on Thursday November 24.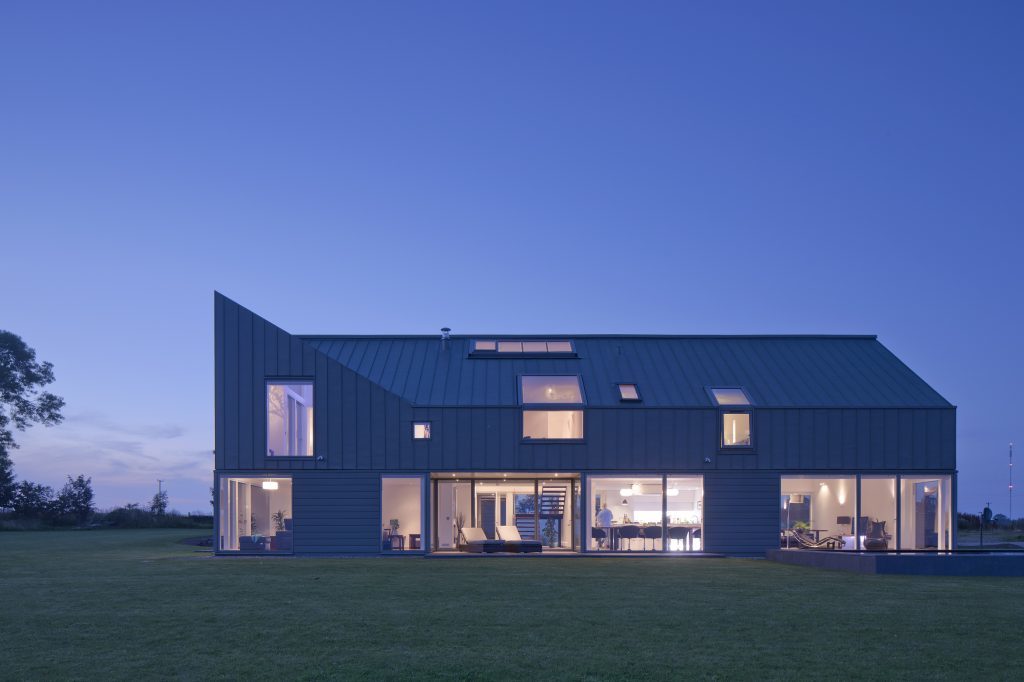 The 500m2 steel-and-timber frame building was completed in January and almost straight away started winning awards
It has already received a Royal Incorporation of Architects In Scotland (RIAS) Award and a Best Residence prize in the Scottish Design Awards.
The University/LJR+H partnership previously won both awards for the design of 'The Shed' in Meigle, another zinc-clad property designed to blend into a Scottish rural landscape.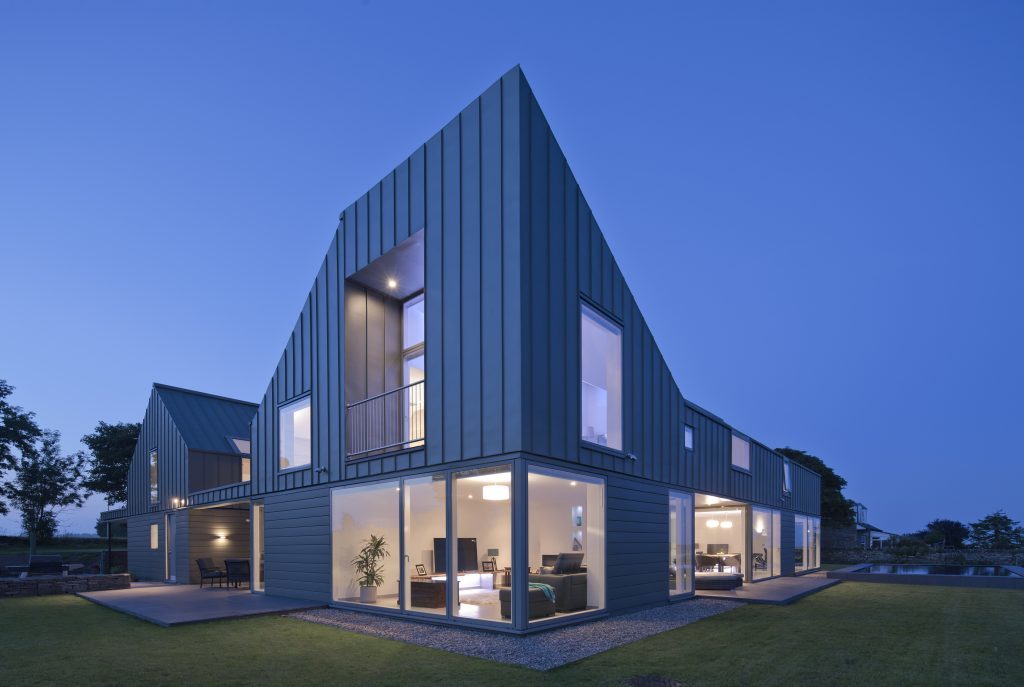 Grand Designs spent three days filming at the beginning of August. "Zac Monro, who does Inside Out Homes, was the presenter – Kevin McCloud just does the voiceover for the series," Professor Hutton explains.
"It's an incredibly slick operation. They had a huge crew and a couple of big drones to take aerial footage. They were filming up until nine at night to catch the sunset.
"Myself and (fellow project architect) Mark O'Connor were interviewed extensively. They spent a day with the owners, Richard and Jackie Callison filming the family life of them and their two daughters. It was quite an experience."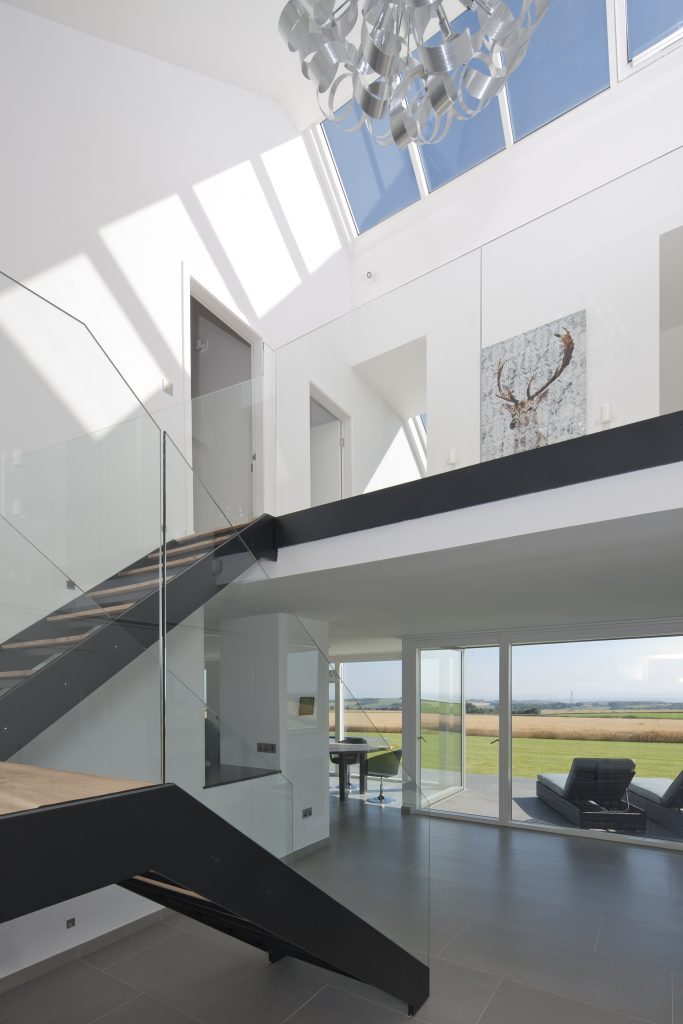 Each programme will showcase four shortlisted houses so the Zinc House should get as much as quarter of an hour of screen time.
An Angus Council planner bears some credit for the Zinc House's creation. "Our clients had submitted a previous application for something that I think was much more suburban looking and Angus Council didn't like it," Professor Hutton continues.
"They pointed them to our building The Shed, near Meigle, and said something like that would get planning permission. So that's when we picked up the contract."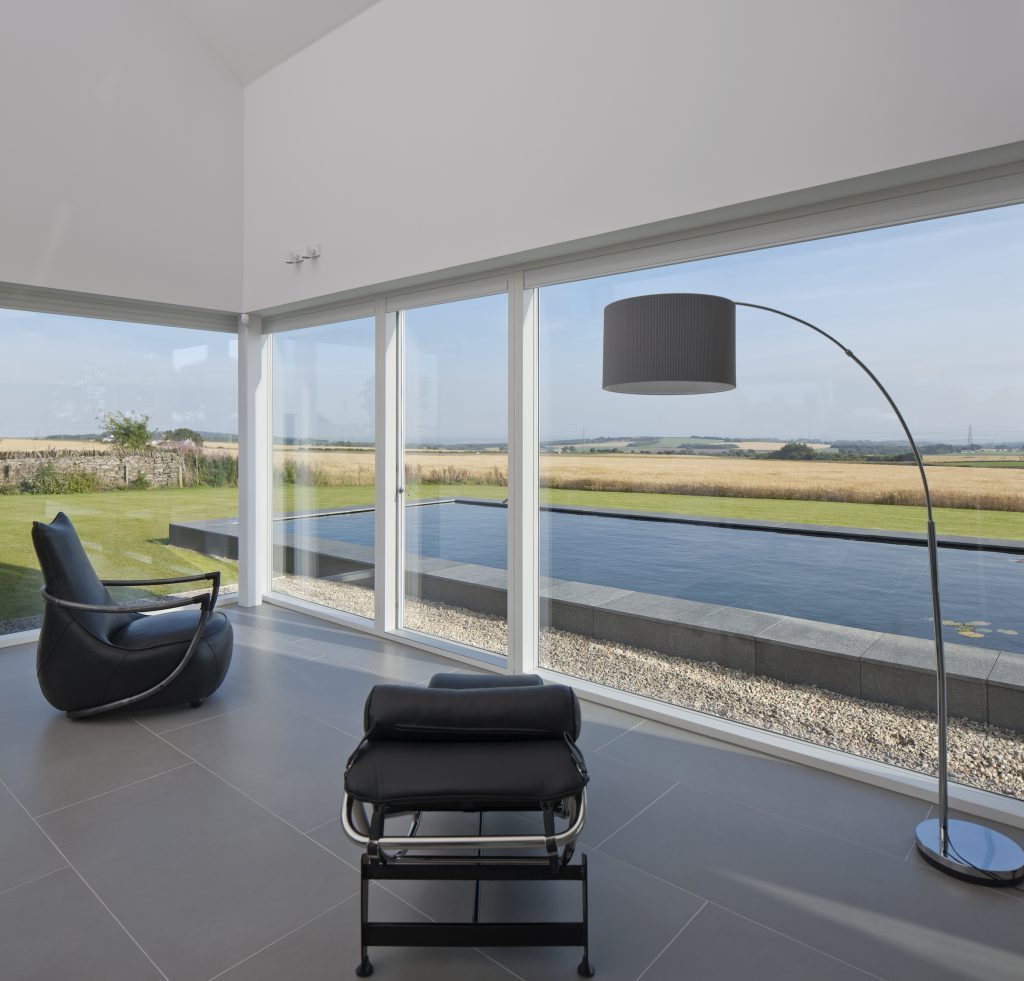 The four bedroom house is super-insulated, has rooftop solar panels and large south facing windows that flood it with light. From its elevated position there are views across Fife and almost to Edinburgh.
Unusually for such an outstanding property, it does not stand out.
"The countryside has become too suburban," Professor Hutton says. "We wanted a building that blended into its environment. In fact one of the judges drove right past it without noticing it was there."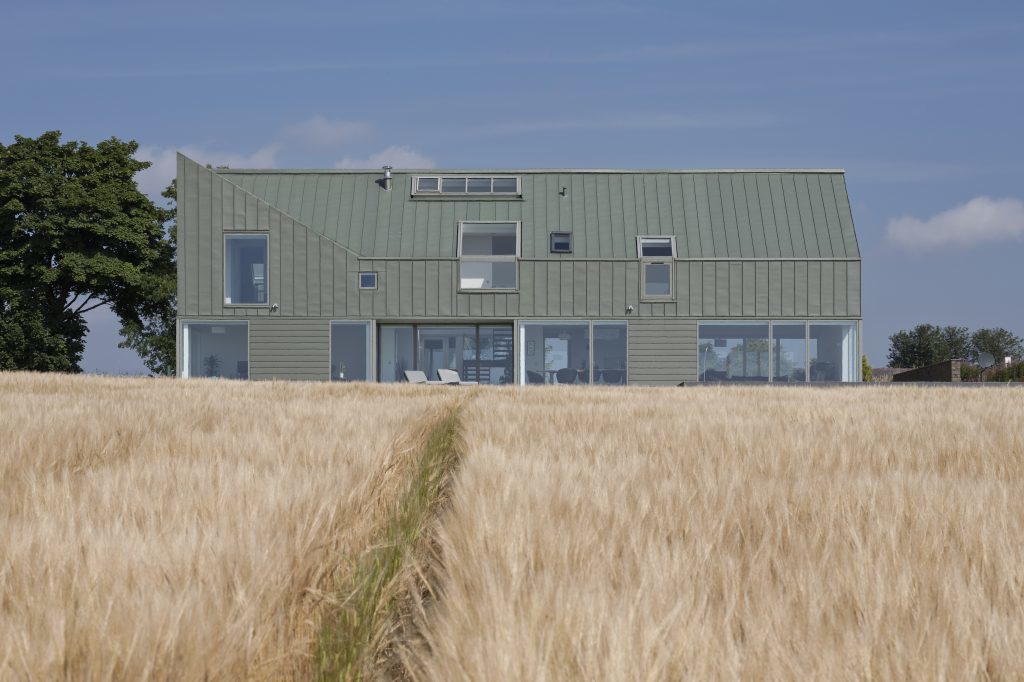 The Zinc House is also the subject of a six-page article in the current edition of Grand Designs magazine. "Ours was the only one out of the 20 shortlisted homes to be given such a  space in the magazine," Professor Hutton says.
While some architects disparage Grand Designs, Professor Hutton thinks the show has been a huge boon for his profession. "There's no doubt more architects are employed today because of that programme. It showcases what good architecture can do. Kevin McCloud has a talent for putting the language of architecture into everyday terms. He's easy to understand, articulate and amusing."
Grand Designs' House of the Year is on Channel 4 on Thursday November 24 at 9pm.