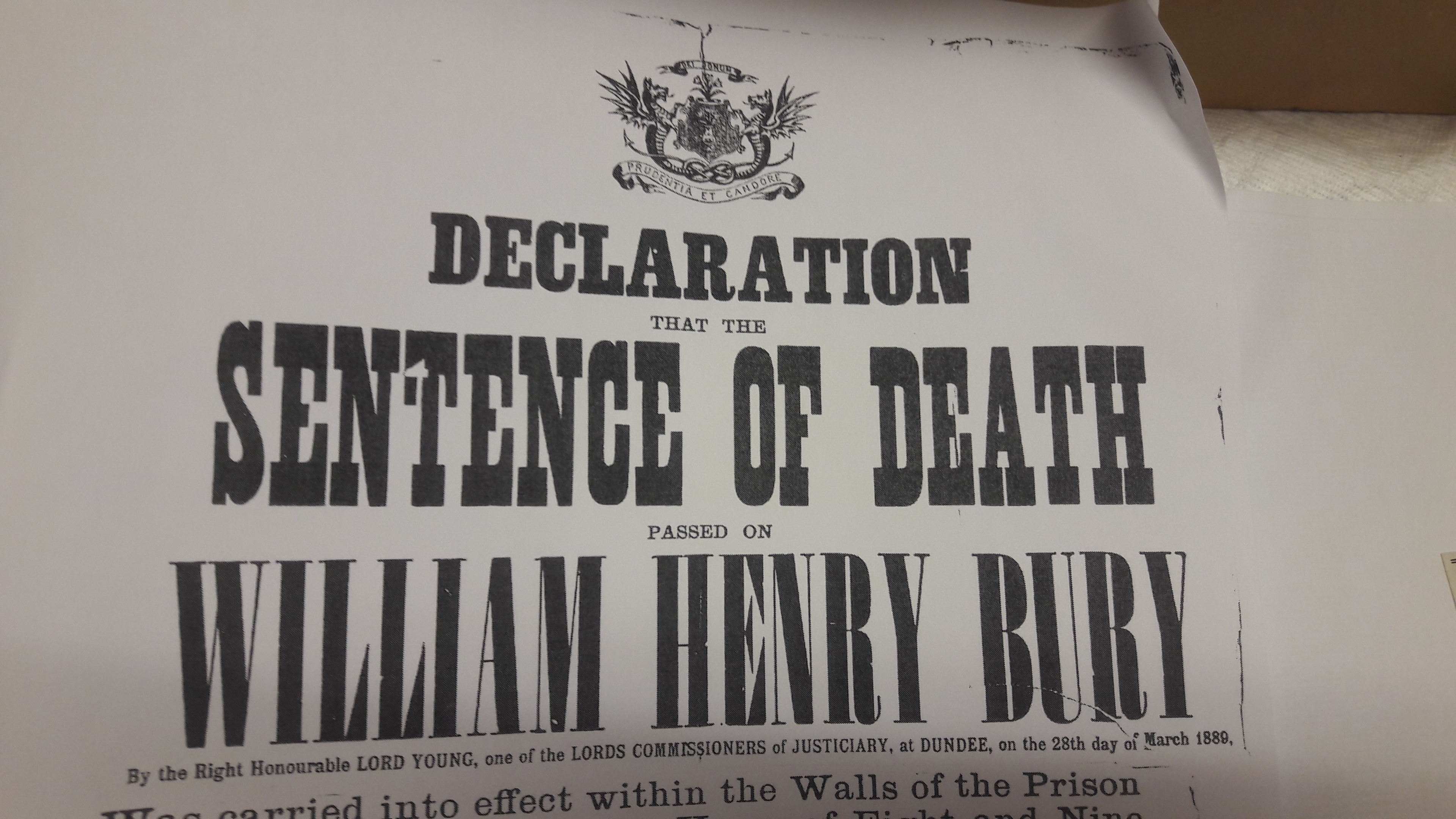 Celebrated television historian Dan Snow believes Saturday's recreation of the murder trial of notorious killer William Bury will be "absolutely fascinating".
He and his crew will film the proceedings at Dundee Sheriff Court for a documentary that will be screened later in the year.
Fifteen readers of The Courier have been selected to form the jury for a special reconvening of the High Court of 1889.
They will be presented with the same medical evidence used to convict Bury of the brutal slaying of his wife, Ellen, in the flat they shared at 112 Princes Street in Dundee.
Experts at his trial gave wildly contrasting versions of what might have happened, suggesting suicide and post-mortem disfiguring to a vicious slaying, with the medical evidence causing significant confusion.
Nonetheless, William Henry Bury was convicted and sentenced to death, achieving immortality as the last man to be hanged in Dunde.
Were that not enough, he made a confession to police officers to have been "Jack the Ripper" and has ever since been linked to "Ripper" lore.
Forensic anthropologist Dame Sue Black and her team at Dundee University have been given permission to recreate part of the trial in court 1 at Dundee Sheriff Court.
The volunteer panel of jurors will be joined by some of Scotland's brightest young trainee lawyers, with a Dundee University legal team prosecuting and Aberdeen counterparts defending the accused.
They will do so under the guidance of two of the country's top legal minds, in Alex Prentice QC and Dorothy Bain QC respectively.
The trial will take place in front of Lord Hugh Matthews, a Senator of the College of Justice and a judge of Scotland's Supreme Courts.
Ahead of the trial, Dan Snow said: "We are so excited to see the outcome of CSI Dundee.
"A retrial in the same courtroom of the man who might have been The Ripper, but with all the techniques of modern science, will be absolutely fascinating."
His director for HistoryHitTV, Nathan Williams, is no stranger to working with Professor Black, having collaborated with her last year on the exhumation of Simon Fraser – the last man beheaded at the Tower of London.
He said: "When Sue mentioned that she was going to be re-staging a trail of the last man to be hanged in Dundee I knew we had to be involved.
"The fact that William Bury is also a possible suspect for the Jack the Ripper murders made the story even more thrilling.
"I have no idea what's going to happen during the trial, but I know it will be gripping and gruesome.
"It's wonderful to be able to bring it to a larger audience via HistoryHit TV so that people around the world will be able to witness this unique event."
The Courier will be covering every moment of the trial, tweeting live from the court room and presenting a full report in Monday's edition.