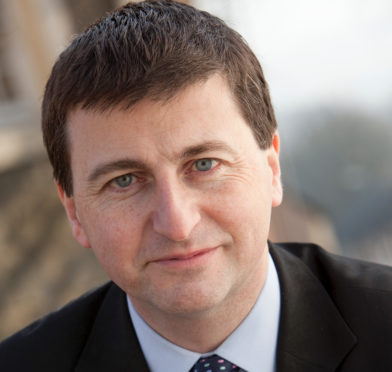 Michael Alexander speaks to Britain's former International Development Secretary Douglas Alexander ahead of a global poverty talk he is giving with Deacon Blue frontman Ricky Ross in Dundee.
It's almost four years since former Labour Minister Douglas Alexander was swept aside by an SNP landslide in the 2015 general election – defeated by 20-year-old politics student Mhairi Black who had never stood for election before, becoming the youngest MP elected since 1667.
The avalanche ended not just two decades of Mr Alexander's political life having represented Paisley and Renfrewshire South for Labour since 1997, but also ushered in a new era in Scottish politics.
The former International Development Secretary, who served in Cabinet under prime ministers Tony Blair and Gordon Brown, has since gone on to pursue an international career working as chairman of UN agency Unicef UK and is also now a Fellow at Harvard University in the USA.
However, as he prepares for a talk on global poverty at Dundee University on the evening of Saturday February 9, the 51-year-old revealed to The Courier that he has "never said never" to a return to frontline politics and still remains as committed as ever to his "calling" of tackling socio-economic injustice.
Saturday's 'in-conversation' event 'Tackling Global Poverty' – the first Saturday Series public lecture of 2019 at the university – will be chaired by Deacon Blue frontman Ricky Ross as he discusses with Mr Alexander how we can best tackle the challenges of worldwide deprivation and the future of politics in uncertain times.
The pair recently worked together on the BBC 4 Radio series 'Belonging'. Broadcast in December, the series covered various issues – including their opposite stances during the 2014 Scottish independence referendum when Ricky campaigned for independence and Douglas campaigned to remain part of the UK.
However, Mr Alexander hopes the Dundee conversation will show that while there are issues on which people disagree, they don't need to be disagreeable and that even in politics people can be opponents and not enemies.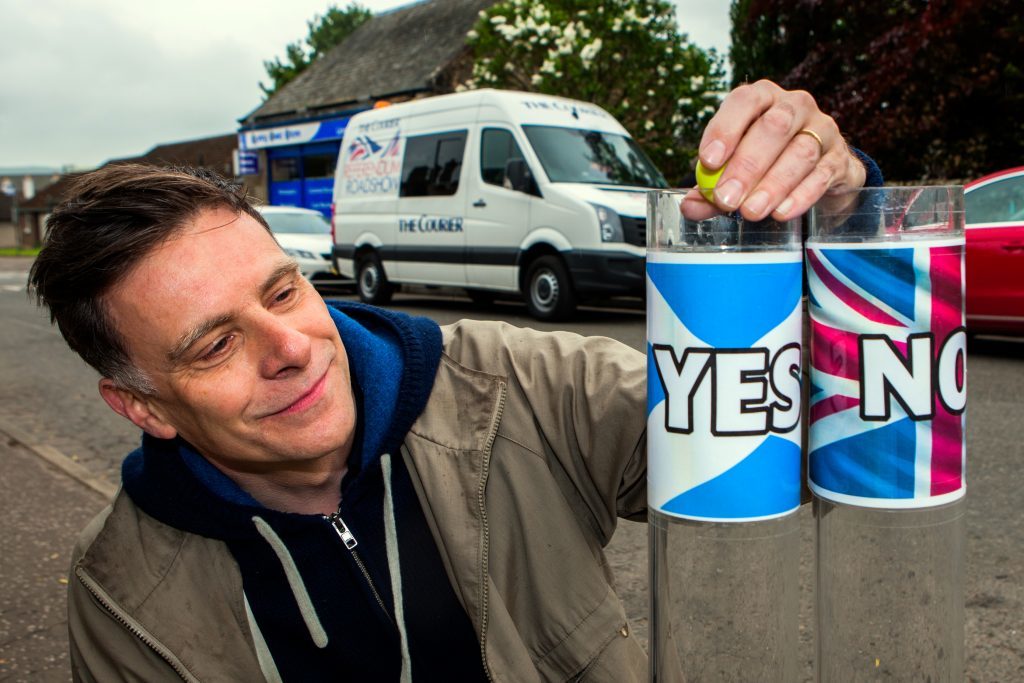 "That's not a fashionable idea today where too often people are happy to divide every political issue into 'us and them' and polarise the debate," he said.
"I trust absolutely that Ricky shares an ambition not just for Scotland but a world free of poverty and it was in that spirit that I extended the invitation to him, and I'm delighted that we'll have the chance to talk through these issues in front of an audience in Dundee."
Mr Alexander was appointed Unicef UK chairman last July.
However, this came off the back of a much longer involvement he's had with issues of Scottish, UK and global poverty.
Growing up in Renfrewshire where his mother was a doctor and his father was local parish minister, he remembers a Christian Aid poster in the kitchen of the manse with the words 'Live more simply so others can simply live'.
"Both my mum and dad were very heavily involved in Christian Aid at the time," he said. "I was actually delivering Christian Aid leaflets even before I was delivering Labour Party leaflets!"
The manse was very much at the "crossroads of the community", he recalled, and he joined the Labour Party in 1982 following the closure of the Linwood car plant.
"A whole number of my friends' dads in particular were working in the plant at Linwood at the time, and that had a devastating effect on the community," he said.
Those experiences of deindustrialisation in Scotland were a major talking point around the kitchen table as he and his sister Wendy – now vice principal (international) at Dundee University – grew up, and cemented their interest in politics.
It honed his "deepest belief" that "every human life has equal worth" and he has made pursuit of this his "life's work".
Elected to the House of Commons in 1997, his "most proud" moment as an MP was his maiden speech on the establishment of a national minimum wage.
However, internationally, he's also proud that he was part of a Labour government that increased the amount of money being spent by Britain to tackle poverty internationally and set the goal for the first time in British history of achieving 0.7% which is the UN gold standard for the amount of money people should spend on international development.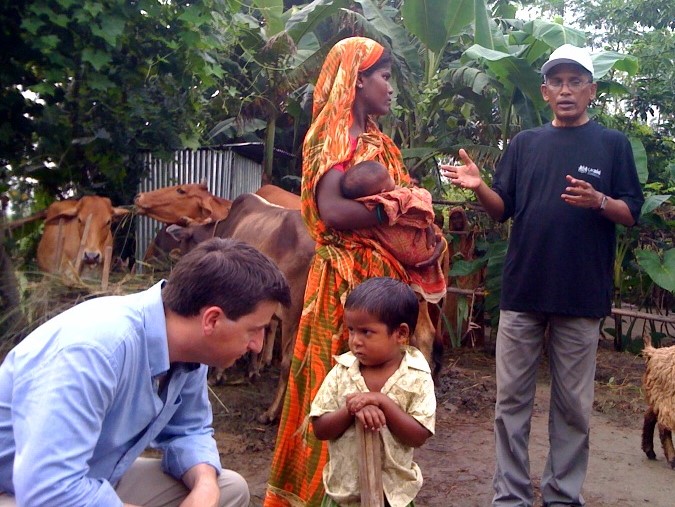 Mr Alexander was appointed to Tony Blair's Cabinet in 2005 and when Gordon Brown became prime minister in 2007, he was appointed as secretary of state for international development – leading the then British government's efforts for three years to tackle extreme poverty globally.
He also became the British Governor to the World Bank at the time and then after his time in parliament, helped establish what is now the world's largest impact development fund helping to deliver sustainable development goals.
"I saw the life changing work that money delivered in refugee camps in poorer communities and in poorer countries right around the world," he said.
"That work's continued in my new role and such visits give you a deep respect and appreciation for the importance for the kind of work that Unicef carries out every day.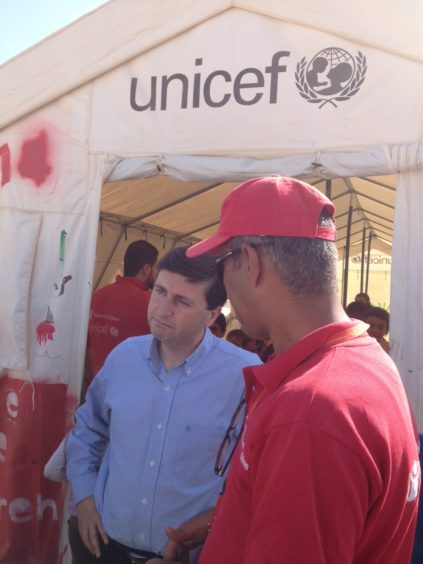 "When you've had the opportunity to meet people in unimaginably difficult circumstances, what's in some ways most shocking is not how different they are but how similar they are.
"What really pierces your heart when you visit a refugee camp is when you meet little kids who are running about and are exactly the same as your kids at home, but in circumstances that are vastly more difficult and vastly more challenging for themselves and their parents."
Mr Alexander is a firm believer that charity should begin "at home" whether that be in a city like Dundee or in wider Scotland or the UK.
However, "it shouldn't end at home" and he believes the "politics of solidarity" are as relevant on our own doorsteps as they are when trying to address desperate poverty in the likes of Middle Eastern or African refugee camps.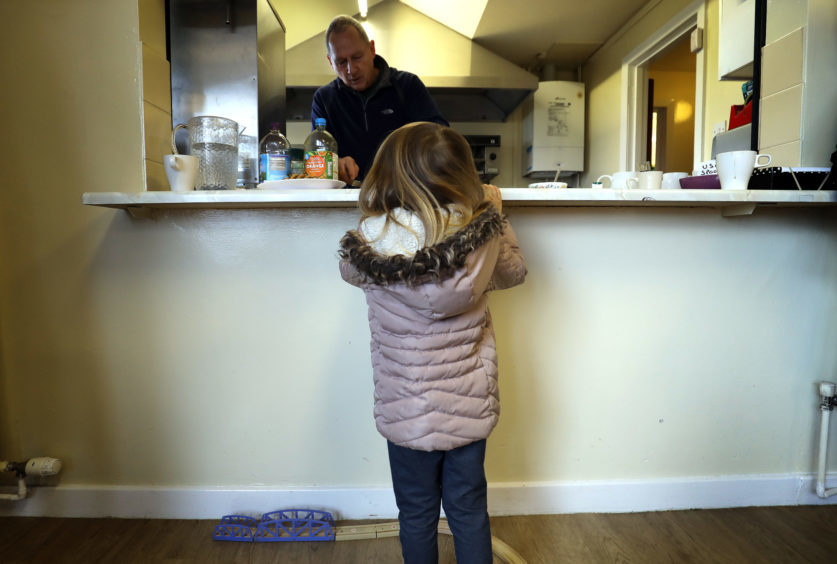 "To my mind we need politics of solidarity at home as surely as we need an approach of international solidarity abroad," he said.
"It seems to me that when we were making those big strides in international development in that decade after 1997, it's not coincidental that at the same time we were making record investments in tackling child and pensioner poverty at home, rebuilding our NHS, rebuilding our schools.
"I still believe that it's possible with the right values and the right approach to be tackling poverty at home as surely as you are making efforts to tackle poverty abroad.
"There are plenty of politicians today who say charity begins at home and we we've got no responsibility for anything that happens firth of Scotland or firth of the UK or outside of America in the case of the president.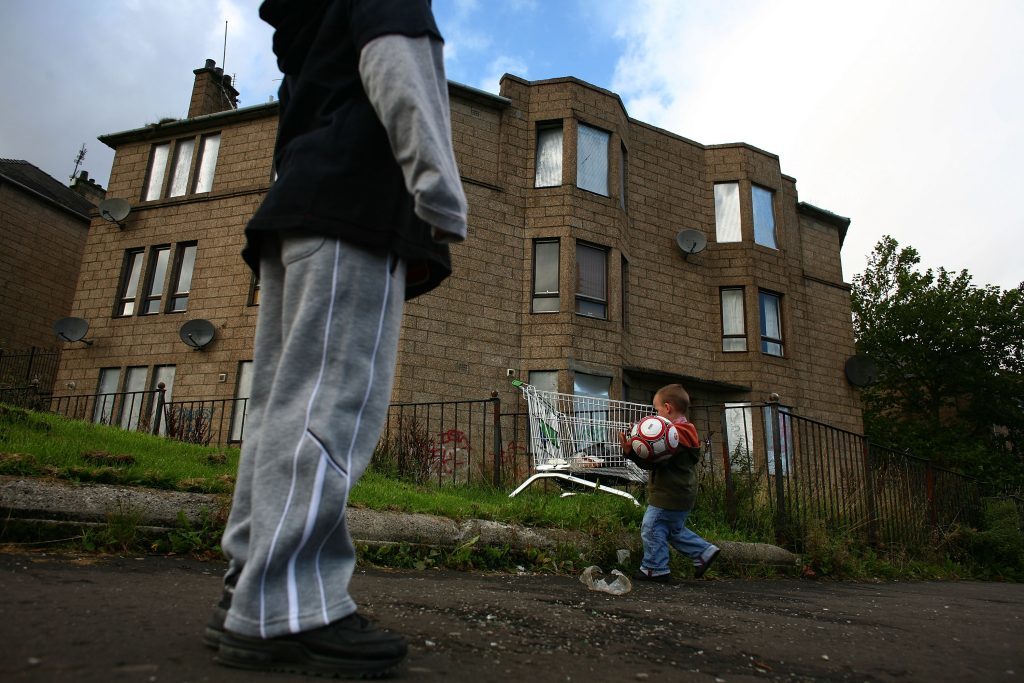 "I take a different view. I think we continue to have shared fates and a shared future and we need to continue finding ways to work together and to help each other."
*'Tackling Global Poverty' is the first talk of this year's 2019 Saturday Series, the oldest continuous free series of public talks in Scotland.
The event takes place from 6 – 7pm on Saturday February 9, and free tickets can be booked online via the university website at www.dundee.ac.uk/saturdayseries.
The audience is advised that overflow theatres may be in use with the main theatre filled on a first come, first seated basis.
The event will be followed by a drinks reception.