Dundee animator's magic touch brings life to Aladdin
By
Stefan Morkis
May 24 2019, 7.46am
Updated: May 24 2019, 11.41am
A Dundee University graduate will be hoping to leave audiences spellbound this week as his magical touch transports them to the fantasy world of Aladdin.
Jonathan Macintosh worked as the lead animator on Disney's live action version of the much-loved tale, which stars rapper and actor Will Smith.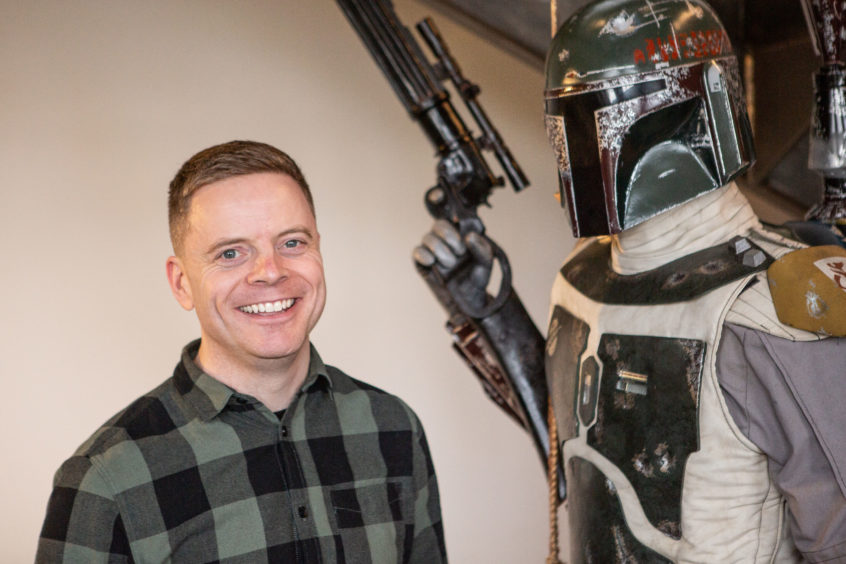 It is the latest in a series of hit films to benefit from Jonathan's skills, including Star Wars: The Last Jedi, Deadpool, Beauty and the Beast and the Simon Pegg comedy Paul.
The former Harris Academy pupil graduated from Duncan of Jordanstone College of Art and Design with a BDes in animation and electronic media in 2001  before entering the movie industry.
The 39-year-old said: "Our work can take several months or even years to get right but you still get those butterflies in your stomach when the opening sequence begins.
"I love the challenge of taking an inanimate object inside a computer and trying to make it a believable, living, breathing character. It all pays off when that character is walking and talking or in some cases flipping and flying on screen."
However, he admits that animators can work for years without knowing how their work will ultimately be received by the public.
He said: "Films like Aladdin can be a double-edged sword for animators.
"It's great to be a part of something that so many people know and love, but, especially in today's world you have no real control over how people will react so it's up to you to just get stuck in and do the best job you can in order to help create something that millions of people will hopefully enjoy for years to come."
Jonathan now lives in Vancouver with his wife and son but said he hopes to return to Dundee and set up his own visual effects company in his home city.
He said: "Back in the late 90s there weren't many places in the UK where you could study animation.
"The fact that Duncan of Jordanstone has such a great reputation, had a great animation course, and was right on my doorstep, made it a no brainer.
"Jurassic Park was the big moment where I thought, if i want to do this I need to learn about computer animation.
"So since I was 12 years old I knew I wanted to make monsters and the skills I developed at DJCAD has allowed me to animate aliens, superheroes, Stormtroopers and even a Deadpool."