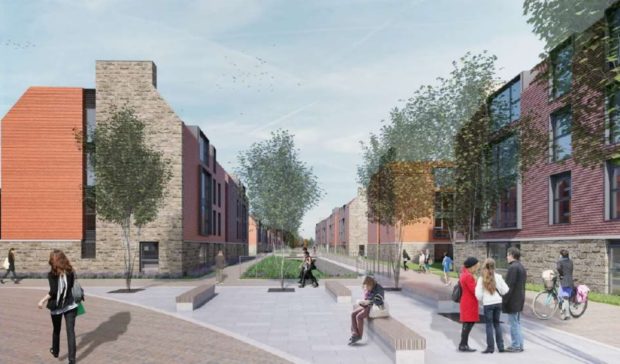 Multi-million pound plans to more than double the amount of student accommodation at a St Andrews beachfront site have been dealt a blow.
Around £70 million has been set aside for the St Andrews University redevelopment at Albany Park.
It would see the creation of new residence blocks providing 754 student beds, a huge rise on the 340 single rooms previously available on the site next to the East Sands.
The Courier has learned the ambitious blueprint has been put on hold amid serious concerns about the potential for flooding in the area.
Fife Council planners have formally refused planning permission for the project, prompting university chiefs to go back to the drawing board.
Plans prepared for the university and Campus Living Villages by Jones Lang LaSalle previously described the self-catering accommodation at Albany Park – which costs students £3,915 a year – as "unattractive and uninspiring", highlighting the need for change in the area.
As a result, proposals for 17 student residence blocks, associated landscaping, 107 car parking spaces and other works, including clearance of the existing buildings on site, were tabled, along with plans for a new student facilities building.
It would provide kitchen facilities, a dining hall and servery, social space, flexible study space and support offices, as well as a seasonal café at the north east corner of the site, at the junction with Woodburn Place and the East Sands Car Park.
However, 17 objections were received, with the Scottish Environment Protection Agency (Sepa) one of the key dissenters.
Sepa officials said proposals to open up the culverted St Nicholas Burn flowing through the site could have pose a flood risk, adding more clarification was needed.
A spokesman said: "We object to the proposed development on the grounds that it may place buildings and persons at flood risk contrary to Scottish Planning Policy."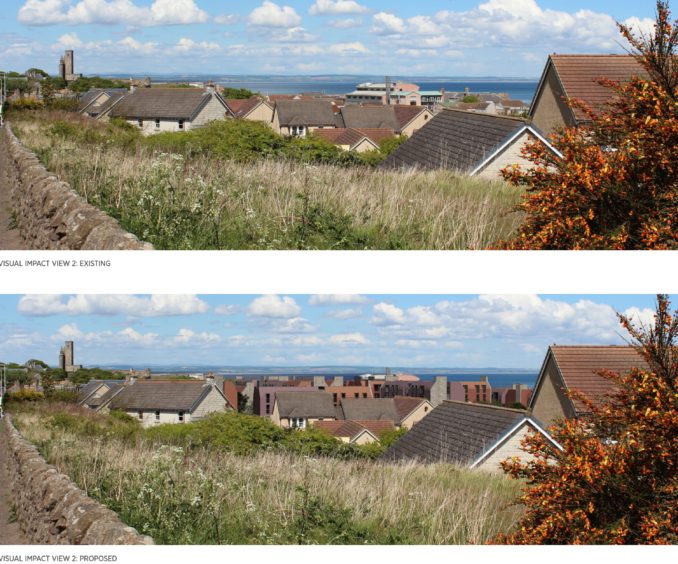 The Confederation of St Andrews Residents Associations objected over vehicular access through the site, adding, while it "supports" student accommodation of this type, the development needed to be "designed in such a way that it does not produce another set of problems".
St Andrews Community Council suggested it was "probable" residents and visitors going to the East Sands would find it difficult to find parking spaces, although it also expressed concerns about design, access and the increase in student numbers.
Another objector is the St Andrews Preservation Trust, whose planning convenor Dorothea Morrison noted: "The East Sands, including the leisure centre, is a long established popular area for families with young children.
"We dare not gloss over any potential problems when the lives of these children can be put in danger."
A spokesman for St Andrews University said: "The Scottish Environment Protection Agency objected on the grounds of flood risk to a section of the site.
"We're revising our proposals and will be re-submitting an application later this year to take account of those concerns."