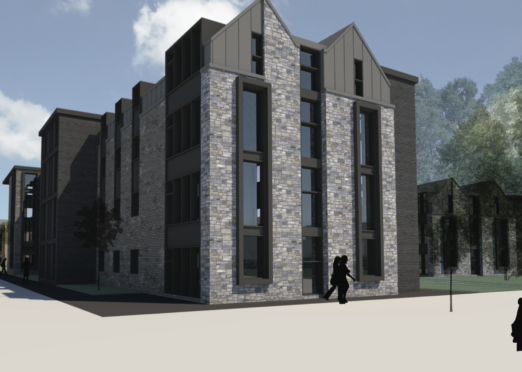 Plans have been lodged for a huge new student accommodation complex in St Andrews.
The £100 million development at East Sands would provide around 900 beds, 400 of them low rent, across nine blocks.
It would be built on land occupied by the vacated Albany Park students flats, by the new Scottish Oceans Institute.
Previous plans for new student accommodation there were rejected by Fife Council. The new scheme proposes 200 more beds than before.
St Andrews University has joined forces with Campus Living Villages to submit the new designs to the council.
If approved, the development would also involve the refurbishment of Woodburn House.
A new-look facilities building would be created with social spaces, a mezzanine floor and sea view terrace area.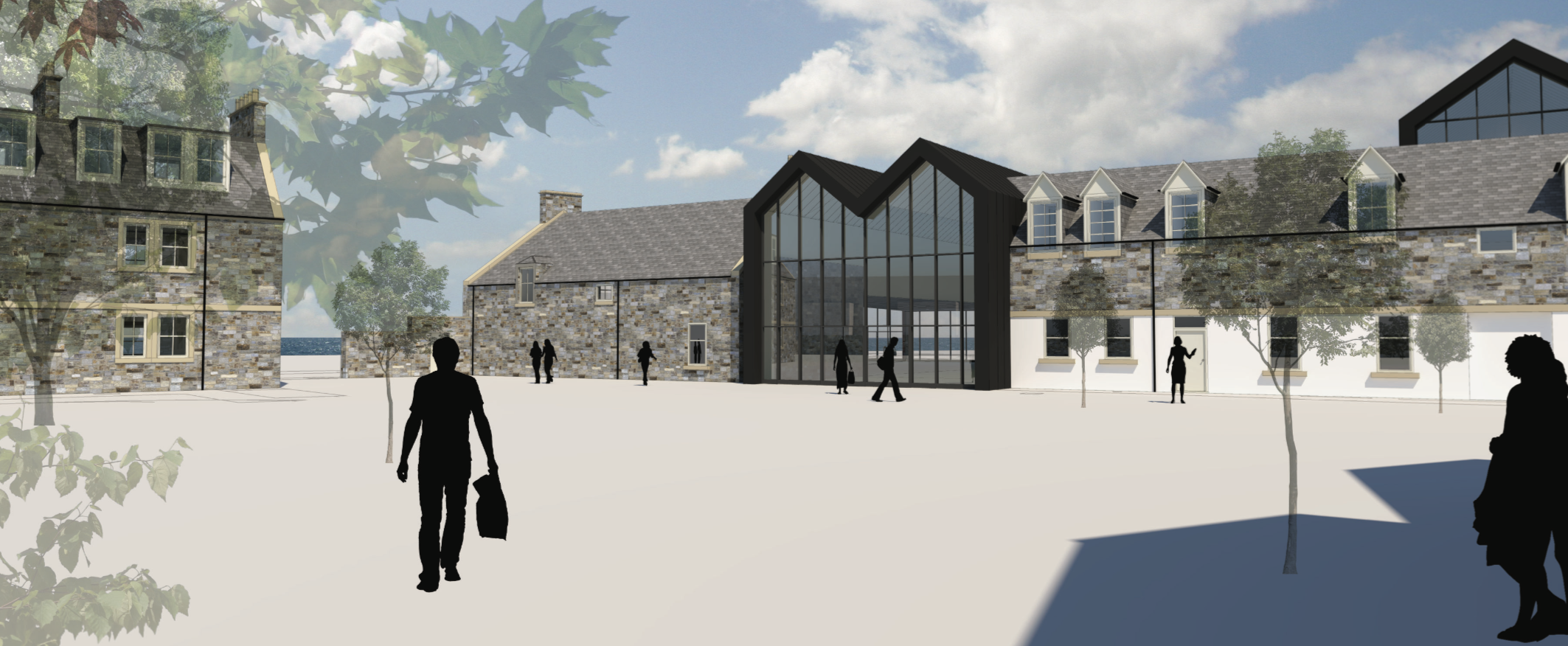 A seasonal cafe, a green sedum roof and photo voltaic panels for electricity are also part of the proposals.
The university said the site, already designated for student accommodation, would offer high-quality, sustainable student accommodation.
Jo Hawley, Campus Living Villages commercial director, said: "We're delighted to have submitted our new plans for this exciting development, which will enable the university to meet its student accommodation targets and maintain its growth and status as the leading university in the country.
"We listened to the issues raised in previous consultations, worked hard to address them and are really proud of the results.
"The new design takes into account existing architecture nearby, including the setting of the new Scottish Oceans Institute, and retains some of the more valuable buildings across the site, ensuring the new development respects what came before it.
"The proposals will also help to ease pressure on the local housing stock by freeing up properties that the university would otherwise buy or rent to accommodate its students.
"This will benefit local people looking to get on the property ladder."
Derek Watson, of the university, said: "The previous accommodation at Albany Park had become tired and in need of major investment.
"These new plans will ensure that we can provide an excellent standard of living accommodation on a site that is already designated for this kind of development.
"These plans have been in progress for some time now but we have now overcome the issues raised on the previous scheme so are confident these proposals will be received positively.
"We hope that the new accommodation will be available for students from September 2022."
The planning application will be determined by Fife Council in due course.