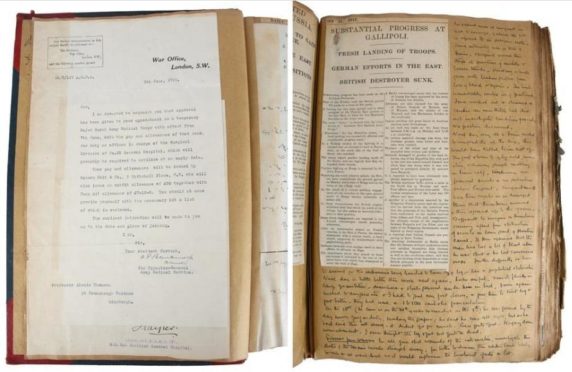 Appearing at Woolley & Wallis Auctions on September 23 was the journal and scrap books of Professor H. Alexis Thomson.
It comprised 13 volumes of manuscript notes, telegrams, correspondence, official forms, press cuttings, maps, and other material, all documenting this eminent Scottish surgeon's experiences in the field and at home during the Great War.
Already 51 at the outbreak of war and a highly accomplished surgeon, Thomson joined up in August 1914 and was attached to the 2nd Scottish General Hospital at Craigleith.
As well as performing in his principal role as a surgeon, he exerted himself in the mobilisation of resources on the Home Front, such as the organisation of Wemyss Castle in Fife as a naval hospital, as may be seen in correspondence with Lord and Lady Wemyss.
Other material relates to a visit to France in 1914 to inspect hospitals and, in June 1915, he returned to the continent as a major to take charge of the surgical division at No 25 General Hospital at Hardelot-Plage.
The journals then begin to include detailed, hand-written notes on the cases that he saw, and the difficulties of treating war wounds in field conditions.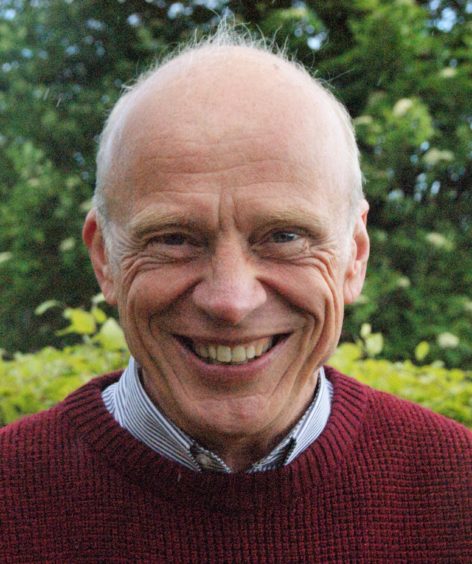 Another entry describes a visit to the front line, where an enemy sniper was attempting to pierce the parapet of the trench by striking it with a succession of bullets at the same point of impact.
Eventually promoted senior consultant with the rank of colonel, Thomson was the first surgeon to capture operations on film and use it in his teaching. Among the many documents was his licence to practise cinematography.
There were no takers at the £3000-£4000 estimate, but hopefully the archive will resurface in the Salisbury auction rooms.