They are the lifelong friends from Glasgow who started making music together in 2015.
But as HYYTS (pronounced heights!) duo Adam and Sam Hunter (not related!) prepare for a gig at Church on November 22, Adam, 24, is in no doubt that the heart and soul of their musical project has been forged in their adopted city of Dundee.
"We've played in Dundee loads of times and lived in Dundee for 2.5 years," explained Adam.
"That's where we made the EP that's out now. Our first ever gig was in Clarks in Dundee.
"Gary Clark (ex-Danny Wilson) basically found me from a YouTube video at a stag party he was at with my dad and a bunch of other people.
"My dad said 'oh my son's a musician'. Gary said he got that all the time. Then my dad showed him the video of my playing this song when I was 16. I was studying at the RCS at the time and Gary said 'why don't you come on a weekend to the studio and we can try some stuff' and it all just kind of led from there. It's mad how it's worked out."
HYYTS are in London for their first ever headline show in the big smoke when The Courier catches up with them.
The modernist pop duo, with their hook-filled alt-pop rich with creative production touches and emotionally resonant themes, recently signed a record deal with Warners and launched their debut five-track EP 'EEPEE' the other week.
But Adam only sees the record deal as the start.
He said: "We've been talking to a lot of people about it and a lot of people say artists sign a record deal and think that's the end goal and that's it. We definitely don't see that. We see this as the start of all the work now.
"The good thing about signing that record deal – and kind of the main reason we did it – is that it allows this project to open up. We've always felt this is a massive collaborative project. This basically opens it up to the best in the game. It's just like the next level and felt like the next step. I'd say that right now we are right at the start of something."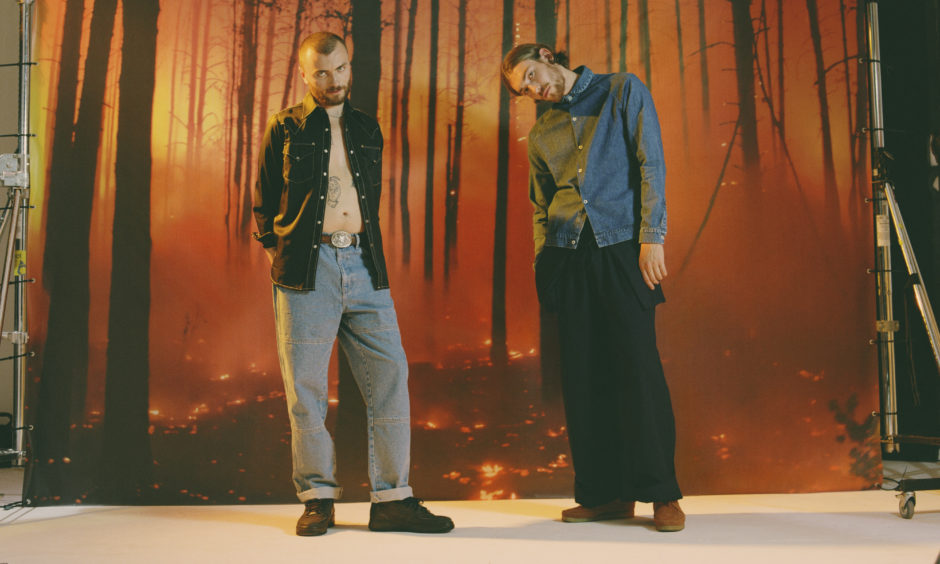 Adam said they are now in the position of writing as much as possible with different people they've never worked with before as they try to "find out what our sound is" before eventually going on to do an actual album.
Adam pursued his passion for musical theatre before becoming enamoured by songwriting. In parallel to his life as a musician, he also uses music and creativity as a tool for social care, working with prisoners to reduce re-offending rates, as well as dementia patients and troubled children.
Sam's background is equally eclectic. Despite some encouraging signs, his football career didn't take off and instead his first paid job was as a professional 'Call of Duty' gamer.
He moved into DJing and promoting local music, all the while enthusiastically producing tracks in his bedroom that he'd never let anyone hear. Adam coaxed those tracks out of him and was amazed to hear just how good his life-long friend was.
But where did the name HYYTS come from?
"Basically we had this thing before where one of the songs when we started was called Blinding Heights," explained Adam.
"We thought it would be cool to call the band 'Heights' but change the normal spelling. To be honest, we need to come up with a sexy band backstory soon because that's quite boring!" he laughed.
"But we basically sat down and thought 'how can we make it stand out'?
"We also liked the idea that people didn't know how to say it."
Adam describes the role Dundee has played in their journey so far as "massive".
"Dundee's always had a disproportionate effect on the music scene worldwide," he said.
"You look at all the bands it's produced and all the good song writers.
"We couldn't believe when we got there – you'd go into the pub and someone would pass round a guitar and everyone was the best person you'd heard!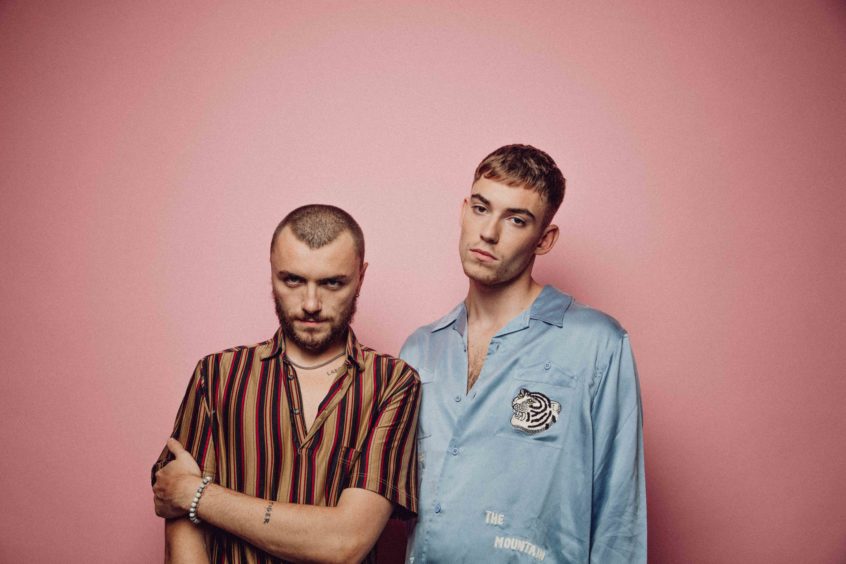 "Everyone could play the guitar, everyone could sing, everyone was amazingly talented. That was really mental for us.
"I'm like a broken record with this but Dundee definitely is up and coming. There's loads of scenes developing from there. I think finally it's getting the kind of recognition it deserves.
"I think Gary (Clark) making the decision to move home and then us being the first artist he started developing. Call it luck, call it fate, call it whatever – that was a massive thing for us."
So what then can music fans expect from the Dundee gig?
"Two topless boys – one handsome, one bald, with big beards and lots of questionable tattoos, lots of shouting and hopefully lots of love in the room as well" laughed Adam.
"We've got lots of new songs and we're doing the silly football song that we did that loads of people seemed to enjoy that went viral on YouTube.
"We're doing that for the first time. It's just going to be a laugh. We don't take ourselves too seriously. That has its place in art and music, but a lot of artists take themselves too seriously and like to create this divide – 'I'm the artist and you're the audience'.
"We don't see that at all. Come along, and as long as you don't hurt yourself or anyone else, have fun and dance about and be silly – that's why we are here in the first place!"
*HYYTS, Church, Dundee, November 22
www.facebook.com/churchdundee/