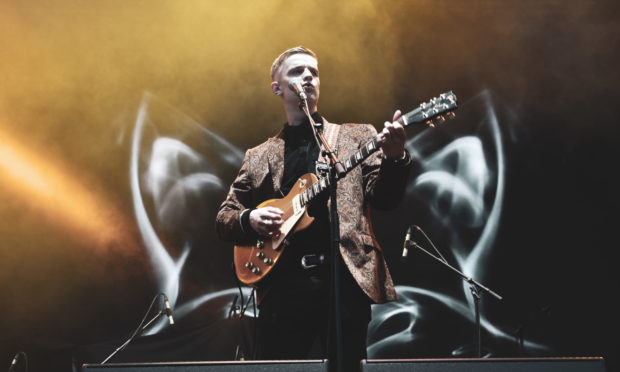 Michael Alexander speaks to talented Bathgate singer Luke La Volpe ahead of his Scottish tour date in Dundee.
Up-and-coming singer-songwriter Luke La Volpe was 13 years-old when he and old school friend Lewis Capaldi played guitar together in his bedroom in Bathgate, West Lothian.
Like wee boys talking, they made a pledge to each other: "If one of us gets famous we'll help the other one out."
Fast-forward 10 years, and Capaldi is a multiple Brit Award-winning artist who recently topped the American charts.
But the star never forgot his pledge to his old friend – asking Luke to play Princes Street Gardens in Edinburgh with him last summer in front of a 9000 crowd.
It was a pivotal moment for Luke who had decided before the gig that, feeling his chance to hit the big time had gone, this would be his "last" and that he would move to Australia with his girlfriend immediately after.
But he was so blown away by the Edinburgh experience – also meeting his now new manager at the gig – he thought: "Why am I leaving this behind?"
The result is he's now giving his Scotland-based music career another shot with a series of gigs – including an intimate show at Hunter S Thompson in Dundee on February 27. He's also just been added to the bill at TRNSMT in July.
But the talented youngster, who describes his sound as "what would happen if Frank Sinatra and Led Zeppelin had a baby", is also taking the time to find out what his future style should be.
He's in Broughty Ferry writing with Deacon Blue guitarist Gregor Philp when The Courier catches up with him.
"We got a wee tune together today – it's sounding really good," he says.
"I've been going to different writers and trying to find the avenue I want to go down in terms of style.
"I could go down the style of trying to be Frank Sinatra or I could go down the style of trying to be Queens of the Stone Age – know what I mean? I'm trying to find my feet, see where I want to go and hopefully have enough for an album down the line."
Luke, whose real name is Luke Gibson, was nine-years old when he first got into music, and it's his grandfather – his "papa" – that he has to thank.
"He was a singer in the military – he sang to soldiers," recalls Luke.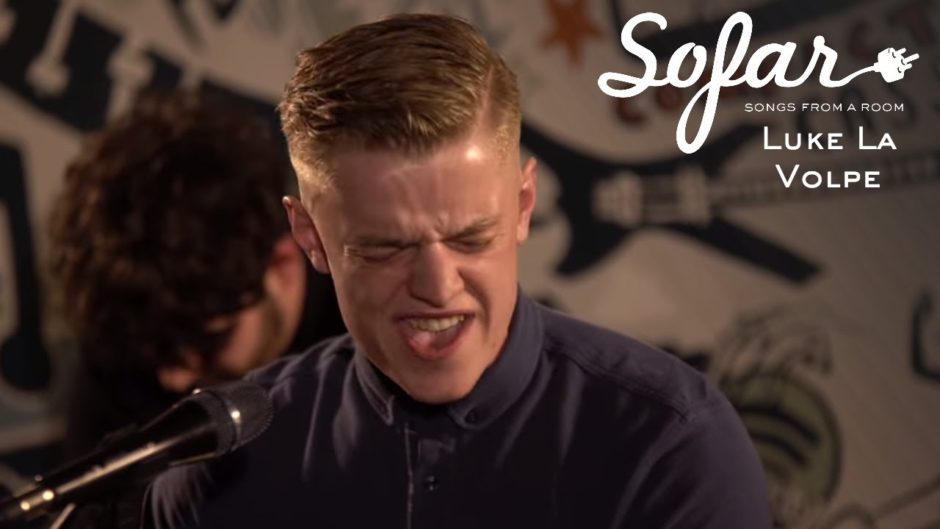 "He kind of taught me how to sing when I was a wee fella. He got me into Frank Sinatra, Dean Martin and all that. When I was a wee boy with a squeaky voice I tried to copy him and it didn't really work.
"Now that I'm getting on a bit, it's kind of developing my voice and it's getting better.
"There are old boys come up to me still and say 'your papa is Dick Saunders – he's the greatest singer I've ever heard'. So I'm following in his footsteps a wee bit."
Luke expresses sadness when he reveals that his grandfather has Alzheimers.
But that didn't stop him recently travelling to London to see his grandson play. And Luke reveals that when he puts on 'My Way' – it "brings him to life".
Luke cites Frank Sinatra as his earliest influence, progressing on to Elvis and later the likes of Led Zeppelin, Rolling Stones, Arctic Monkeys and The Strokes. But it was R&B/rhythm and blues that "changed the game" for Luke when it came to the emotional side of song writing.
"I love being able to write about stuff that gets you down and getting it out your system that way," he says. "I've got a wide range of stuff. If it's good music I'll listen to it!"
After uncertain times, Luke is feeling positive about the future which he describes as a "waiting game".
"Times are good," he says. "I've got new management. Getting fired about. Folk are starting to enjoy what I'm doing. It's definitely a positive. It helps that Lewis Capaldi has dropped my name a couple of times!"
He says the Dundee audience can expect "an emotional rollercoaster" of happy and sad songs.
But he's also realistic about the challenges of making it big in the music industry.
"This year I want to just keep working," he adds. "If I'm lucky I might get the breakthrough act for Scotland this year. That's all dreams and wishes. My dream is to leave a legacy behind that my papa left for me – I want to grow old and my grand children to look at me and say 'I want to be a singer'.
"If I don't become a singer I will always be involved in music somehow."
*  Luke La Volpe, Hunter S Thompson, Dundee, February 27, https://www.facebook.com/thehuntersthompson/