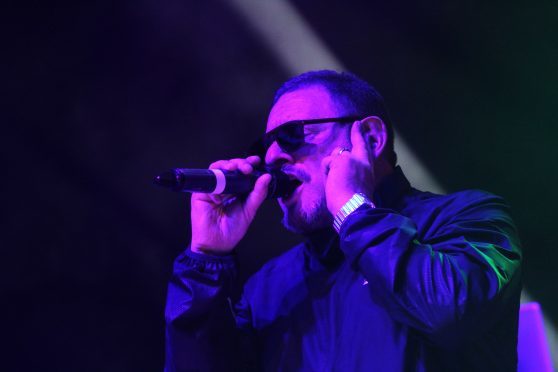 Madchester legends the Happy Mondays swaggered into Dundee for a night of nostalgia. Gayle Ritchie had her melon twisted…
There were plenty of thrills and seemingly quite a few pills (among some audience members, at least) when the Happy Mondays stormed Dundee's Caird Hall last night.
Support came in the shape of DJ Mick Stewart, who played a set of old skool dance classics, totally setting the tone.
The clock struck 9pm and it was time for the Mondays.
Frontman Shaun Ryder shuffled onto the stage, the epitome of indie cool in his mirror shades, bomber jacket and jeans.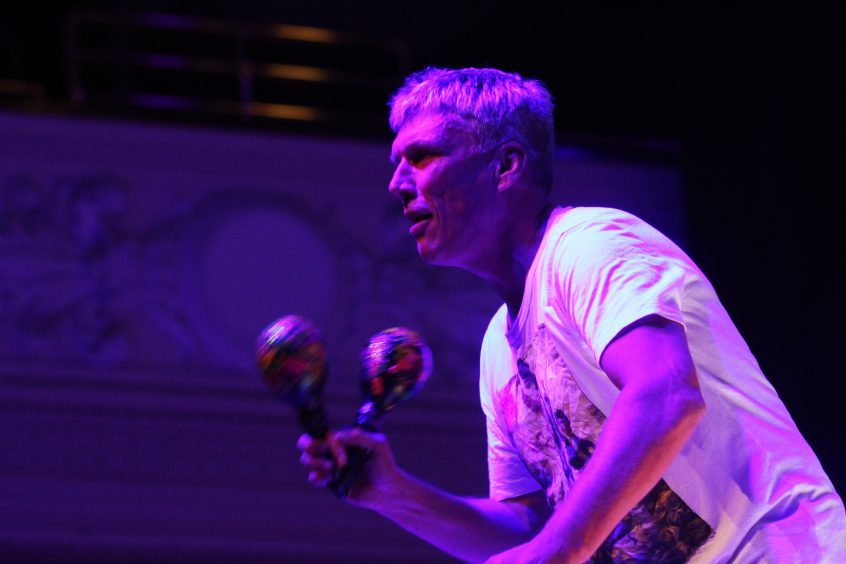 The crowd, consisting largely of folk in their 40s and 50s, went mental when Ryder asked: "How ya doing Dundee?"
First on the set was the jingly jangly Loose Fit, swiftly followed by Kinky Afro and Dennis and Lois.
At times Ryder, swigging from a bottle of blackcurrant Oasis juice, seemed confused as he swore and glanced down at the set list, pronouncing "what the fxxx is this one?" and admitting the band's rendition of Freaky Dancing was "fxxxxx sxxx".
Bez was, well, Bez, but apparently he only takes "organic drugs" these days, so his wild-eyed dancing was scaled down a tad.
As he jumped around, flailed his arms and shook his maracas, the crowd went crazy.
There were quite a few gaggles of younger folk in the crowd too, probably the kids of late 80s/early 90s Mondays fans. Some in these groups, right up the front near the stage, were the most rowdy folk in the place and, by the state of their gurning faces, had clearly ingested some dubious substances.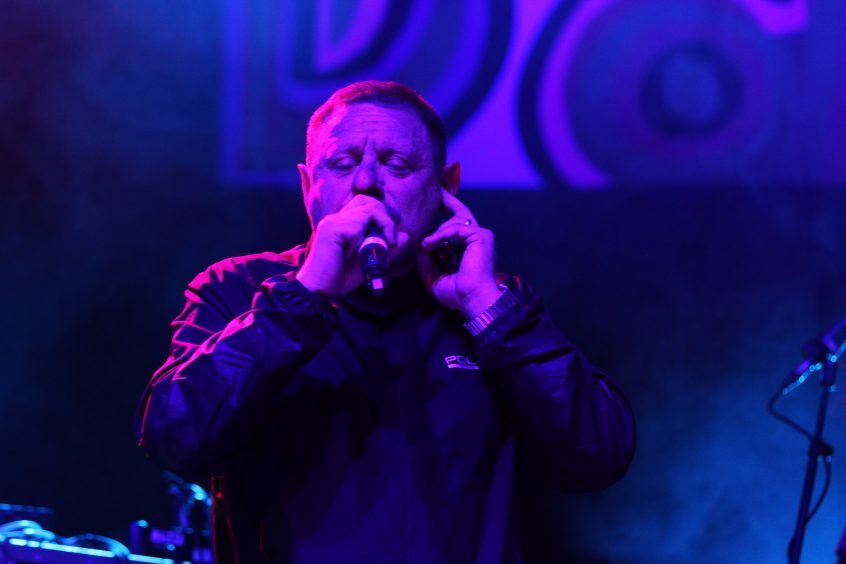 The Dundee gig was the first night of a 26-date UK tour to mark the 30th anniversary of the release of the band's debut album, Squirrel and G-Man Twenty Four Hour Party People Plastic Face Carnt Smile (White Out).
The massive tunes were all on the set – Rave On, Step On, Bob's Your Uncle, Holiday, 24 Hour Party People, Tart Tart – but there were a few surprises, too.
The sound was a tad dodgy through some of the set and Ryder was crushingly out of tune at times. Not that anyone cared because everyone loves him; he's a legend in his own right.
Rowetta's soaring vocals were bang on and she resembled a glamorous cheerleader as she smiled, danced and twirled some colourful streamers around.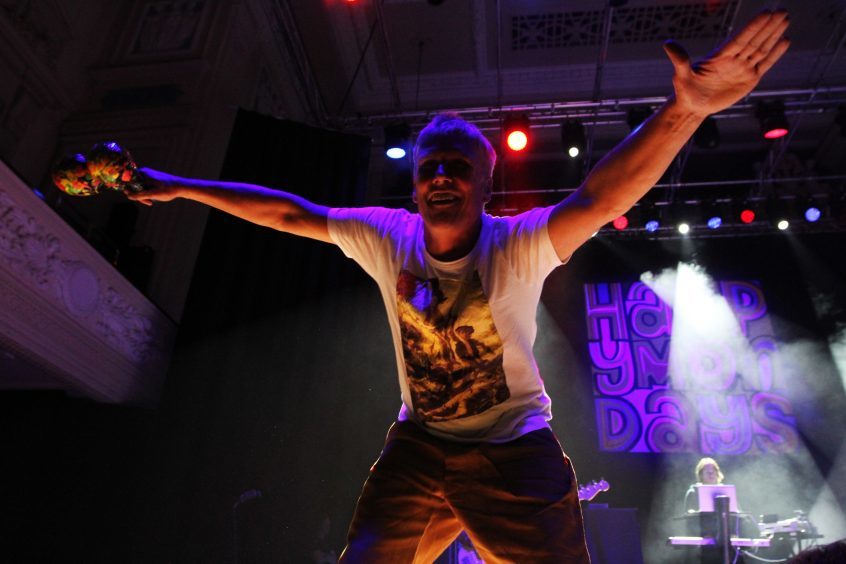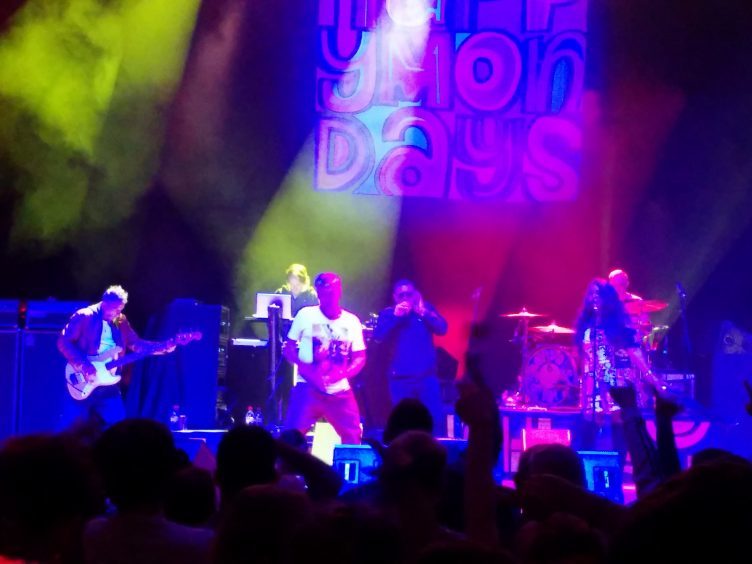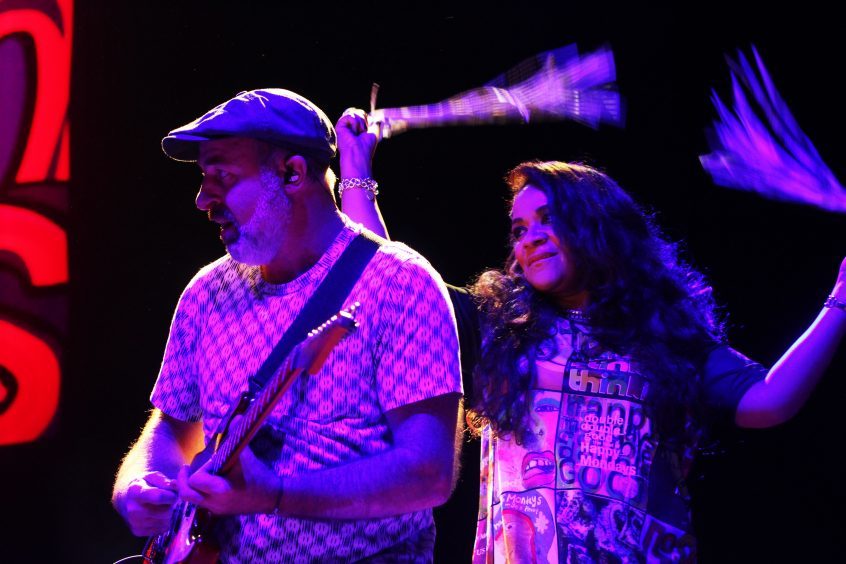 Having been a Mondays fan for almost three decades, and yet somehow having never managed to catch them live, I can honestly say the gig lived up to all expectations.
And it was nice to be thanked by Ryder and told: "You're a fxxxxx great audience".
After doing the usual false exit to rapturous applause, the band came back on and played two finale tunes – Hallelujah and Wrote for Luck – which they absolutely nailed.
The conclusion? It was a top night. Hallelujah!