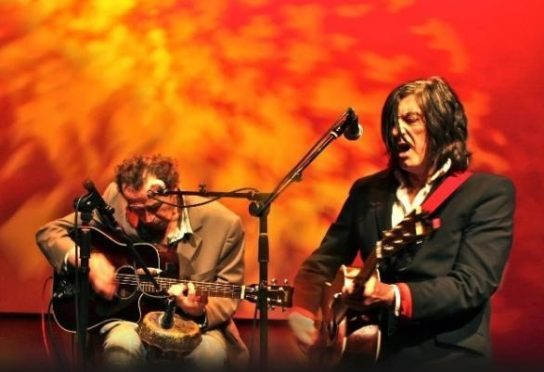 They have supported the likes of Jethro Tull, Procol Harum, Fairport Convention and other big names from the 1970s.
But now the legendary Irish duo Tir na nOg are appearing in Dundee more than four decades after they last toured Scotland.
Leo O'Kelly & Sonny Condell, who formed the duo in 1970, have been described as alt folk, prog folk, psych folk, and even space folk.
But the reality is they transcend all these categories.
What is not in doubt is that they are two of the most original and influential songwriters and performers Ireland has ever produced.
Renowned for their mesmerising live performances and exhilarating musicianship, they continue to amaze music lovers of all ages.
The eagerly awaited new studio album, 'The Dark Dance' – was released in 2015-  their first since 1973!
Classic Rock magazine listed this as their third best prog album of 2015.
It has received glowing reviews across the music press.
*Tir na nOg, Clarks on Lindsay St, Dundee, May 7