Michael Alexander speaks to Be Charlotte singer-songwriter Charlotte Brimner, from Dundee, who will be on the bill for this weekend's 3D-Festival at Slessor Gardens to celebrate the opening of the V&A.
Charlotte Brimner is no stranger to playing in front of huge festival crowds.
In recent years, the singer-songwriter – who performs as Be Charlotte – has played at big events including Edinburgh's Hogmanay, TRNSMT Festival in Glasgow and the short-lived Carnival Fifty-Six in Dundee's Camperdown Park.
But as the Glasgow-based 21-year-old, who grew up in Kellas in Angus, looked ahead to being on the bill at this weekend's 3D Festival which has been organised to celebrate the opening of the £80.1 million V&A Dundee, she admitted that while being part of the event was "incredible", she was naturally feeling a little nervous.
"I'm so honoured firstly," the former Morgan Academy pupil told The Courier in an exclusive interview.
"Obviously we've known that the V&A was going to be opening for quite some time.
"But when I got asked to be involved in the opening ceremony I couldn't really believe it for a while.
"I just thought 'that's insane'. It's great. It's just such an exciting time for the city. I feel mostly excited and obviously a wee bit nervous because it's a bit of pressure.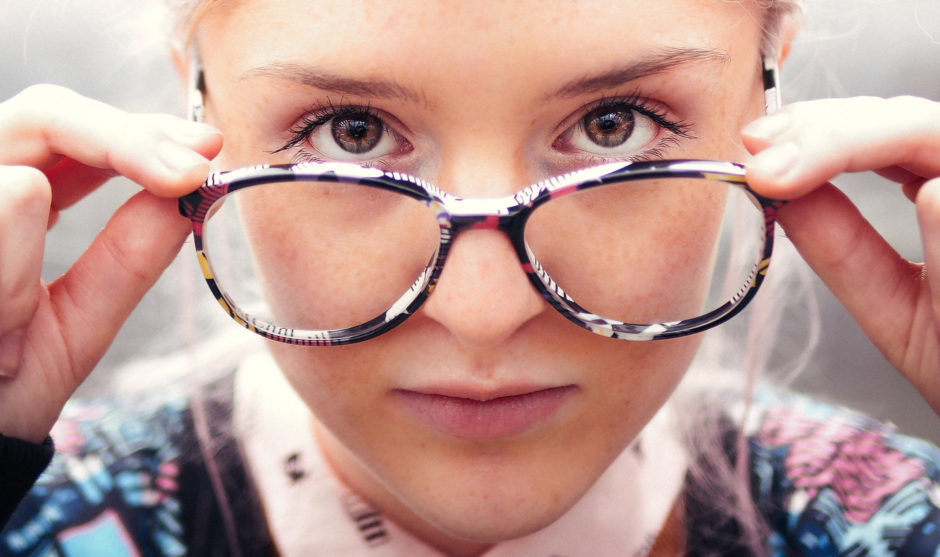 "But I think it's good pressure and it's going to be a great weekend. I'm really looking forward to it."
Charlotte said she was "honoured" to be on the same sold out Friday night bill at Slessor Gardens as indie rock legends Primal Scream and BBC Radio 1 Brit List artist Lewis Capaldi who, she said, is doing some "amazing stuff" at the moment.
She's also playing at the non-ticketed event on Saturday afternoon sandwiched between The View frontman and fellow Dundonian Kyle Falconer and former Danny Wilson frontman Gary Clark.
---
>> Keep up to date with the latest news with The Courier newsletter
---
Having been signed to record label Columbia/Sony Music last year, Charlotte has been spending a lot of time recently in Germany and London writing new material "non-stop" – and hopes to showcase some of this to the 20,000 Dundee crowd.
But she still finds it "totally surreal" to be on the same record label as the likes of Beyonce and Adele and is looking forward to releasing some songs on the label soon.
"When I started writing and playing songs I was still at Morgan – still at school," said Charlotte, who left school at 17 to "see how the music went".
"I just did it because I liked it obviously. I never did it because I was chasing a record deal. I honestly didn't know what any of that stuff was a couple of years ago.
"I didn't know if it would ever come to the point where I could call it a job or allow me to pay my bills. I don't tend to be too expectant of things because I know it's an industry that changes so quickly.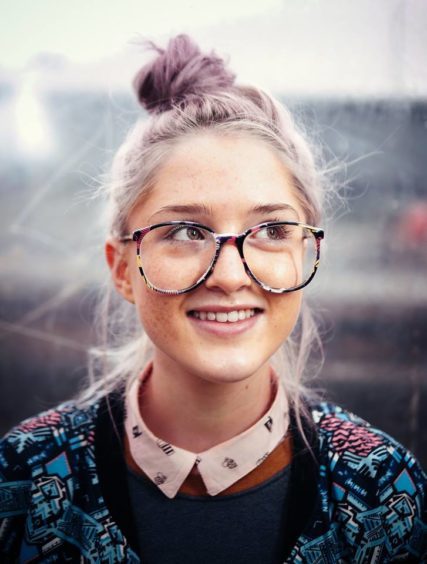 "But I think for me now, having just not stopped working on this for the last four or five years really, I'm really excited that everything has led to here."
Growing up, Charlotte enjoyed listening to albums from the likes of Paolo Nutini, Tracy Chapman, Alanis Morissette and Bob Dylan –  classic songwriters who knew how to tell a story.
---
>> Keep up to date with the latest news with The Courier newsletter
---
Then she got into more digital music – dance, hip hop – and that's what led her to eventually find her own sound.
She still believes in the importance of having varied musical tastes when making music. She also understands the importance of being herself – just to Be Charlotte.
Yet the artist, who was named as the best electronic act at the Scottish Alternative Music Awards in October 2016, admits that she sometimes struggles to define her own musical style when asked.
"Sometimes I say it's 'honest pop music'," she laughed.
"The songs I write, the melodies and the lyrics I write are predominantly pop but I try not to write or say or do what other people are doing.
"By sticking to that, that was one of the biggest surprises that a record label such as Sony would be interested in someone like me I guess."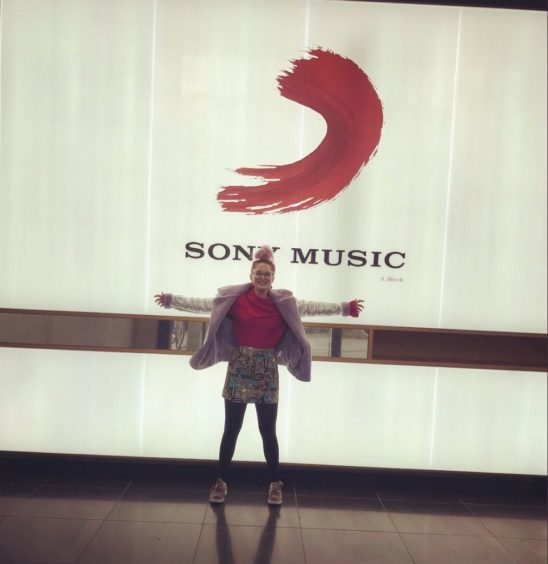 Charlotte insists she doesn't get recognised in the street that often.
But she admits there was an incident in Dundee a couple of weeks ago when people took a double look.
"It doesn't really happen that often but it did happen in Dundee the other week," she laughed. "There were some posters up – which has never happened before either – with my face on it. That was crazy!
"I went through to Dundee to check they were there. People took a double look. That's weird for me. I find that a bit awkward at the moment. But it's cool."
Charlotte said the most exciting thing for her in the near future would be the release of new songs and once the material was out there, there would be touring and promos around that.
"I think for me ultimately I'd love to be doing what I'm doing now but on a bigger scale – touring and working with people I really like, with a good team and just releasing music" she said.
"That's the goal daily for me. To just keep doing this and to be able to feel I'm staying true to myself is the main thing as well."
Being true to herself: That, she said, was why she settled on the name Be Charlotte.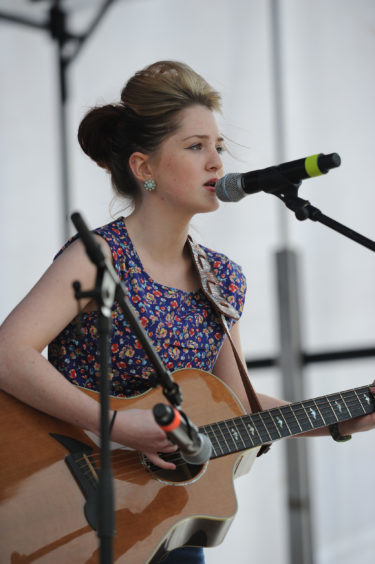 "I spent ages figuring out what my name was going to be and over complicating it," she added. "And at the end I just went with that – it says it as it is."
*The 3D Festival, which runs at Slessor Gardens, Dundee, on the evening of Friday September 14 and during the day on Saturday September 15, has been co-designed by V&A Dundee's Young People's Collective, a group of 16 to 25-year-olds from across the city.
It is a key event in Scotland's Year of Young People 2018, a year-long programme of events and activities that will give young people in Scotland the opportunity to show the world what they are made of.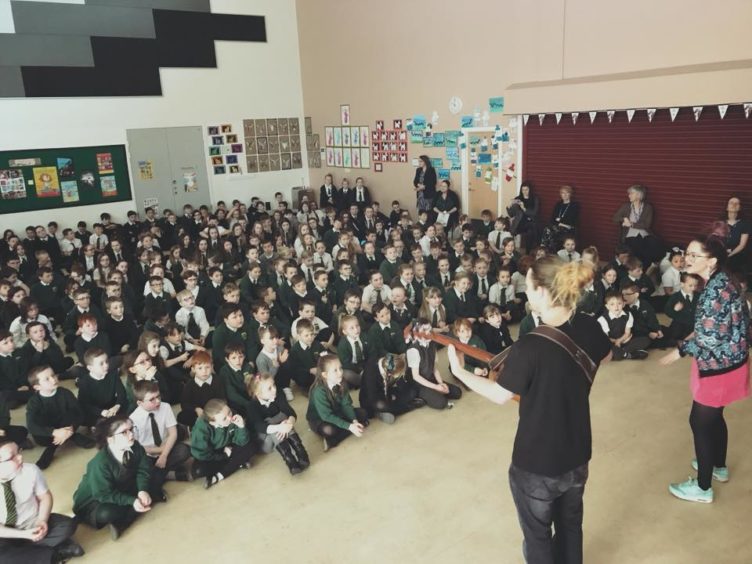 The 3D Festival is supported by EventScotland, Year of Young People 2018, wealth managers Brewin Dolphin, DC Thomson, global self-service technology supplier NCR and Arts & Business Scotland.
V&A Dundee is working in partnership with Dundee City Council to deliver the event at the heart of the rejuvenated Dundee waterfront.