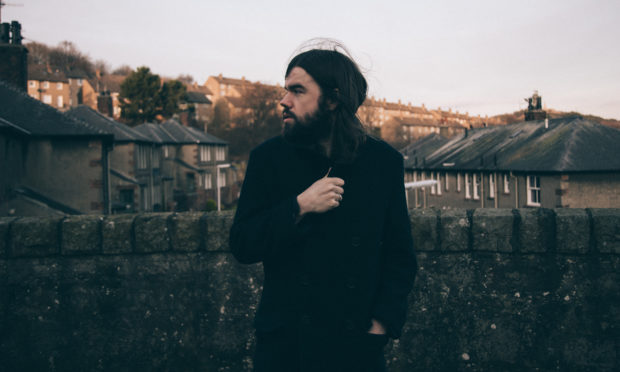 Dundonian musician and producer Andrew Wasylyk brings a unique 'in-the-round' experience to Dundee University's Chaplaincy Centre on Sunday September 29.
He will be performing songs from his recent Scottish Album Of The Year nominated 'The Paralian', and others, with the help from a nine-piece ensemble, including harpist Sharron Griffiths and full visual accompaniment.
Support comes from artist and designer Tommy Perman who will give the Scottish debut of his new album, 'Emergent Slow Arcs' (out now on Fire Records).
The Paralian was inspired by Andrew's five-month residency at Hospitalfield in Arbroath last year.
The musician, who is also vocalist and bassist with Dundee-band The Hazey Janes and Scots indie rockers Idlewild, sat at Hospitalfield arts centre's original grand piano to write music for the Arbroath house's restored 19th century Erard Grecian Harp.
Some of the melodic material he produced started off quite minimal as he explored the building's relationship with the Angus landscape and beyond.
Inspiration came from the neighbouring Seaton Cliffs and the Bell Rock Lighthouse – the world's oldest surviving sea-washed lighthouse – and these melodic progressions were reflected amid the tranquillity of The Paralian which was released on February 1.
Tickets available online from Tickets Scotland, or in person from Groucho's Record Store, Dundee.
* Andrew Wasylyk, Dundee University Chaplaincy Centre, Dundee, September 29
tickets-scotland.com