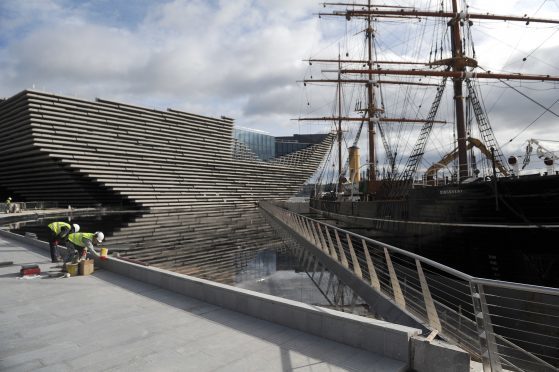 Dundee's V&A Museum has been forced to repost an advert for a chief operating officer to play a "central" position in the museum's development.
In September, the museum advertised for a chief operating officer to oversee its opening and establishment in the local area.
It was said the successful candidate would work closely with V&A Dundee director Philip Long to assist with the "ongoing development and implementation of the overall strategic plan for the museum". An annual salary of  £55,000 to £60,000 was on offer.
However, the museum's board has now re-advertised the position with an increased salary in an attempt to attract a higher calibre of candidate.
According to the latest post, the successful candidate will be "instrumental in the development and implementation of the strategic plan and have a key role assisting the director achieve the strategic priorities".
The job holder will "have specific management responsibility for finance, risk, compliance and HR as well as for the delivery of a new nationwide programme "Design for Business", which will foster design thinking across a wide range of business sectors".
A V&A Dundee spokesperson said: "V&A Dundee will be an international centre for tourism and a major tourism attraction, welcoming hundreds of thousands of people a year and creating new jobs in Dundee.
"The role of chief operating officer is very important to the sustainable operations of the museum, and we are looking for a highly experienced professional to lead this side of V&A Dundee."
The latest advert offers the successful candidate an increased salary of £65,000 per annum.
Dundee's V&A Museum is set to open next year.
Mr Long confirmed recently the development is "on schedule and on budget". However, no official date has been revealed for the first design museum to be built in the UK outside London.
The V&A's community garden, a project co-designed by members of the public living with and recovering from a mental health condition, has already opened to the public and is designed to act as a "link between the city and museum".