Shopfronts, hidden wonders and derelict buildings in a Dundee community have been brought to life by a group of street artists.
Throughout the past few months murals of all shapes and sizes have been appearing across Stobswell to the delight of locals as the OpenClose project branches out across the city.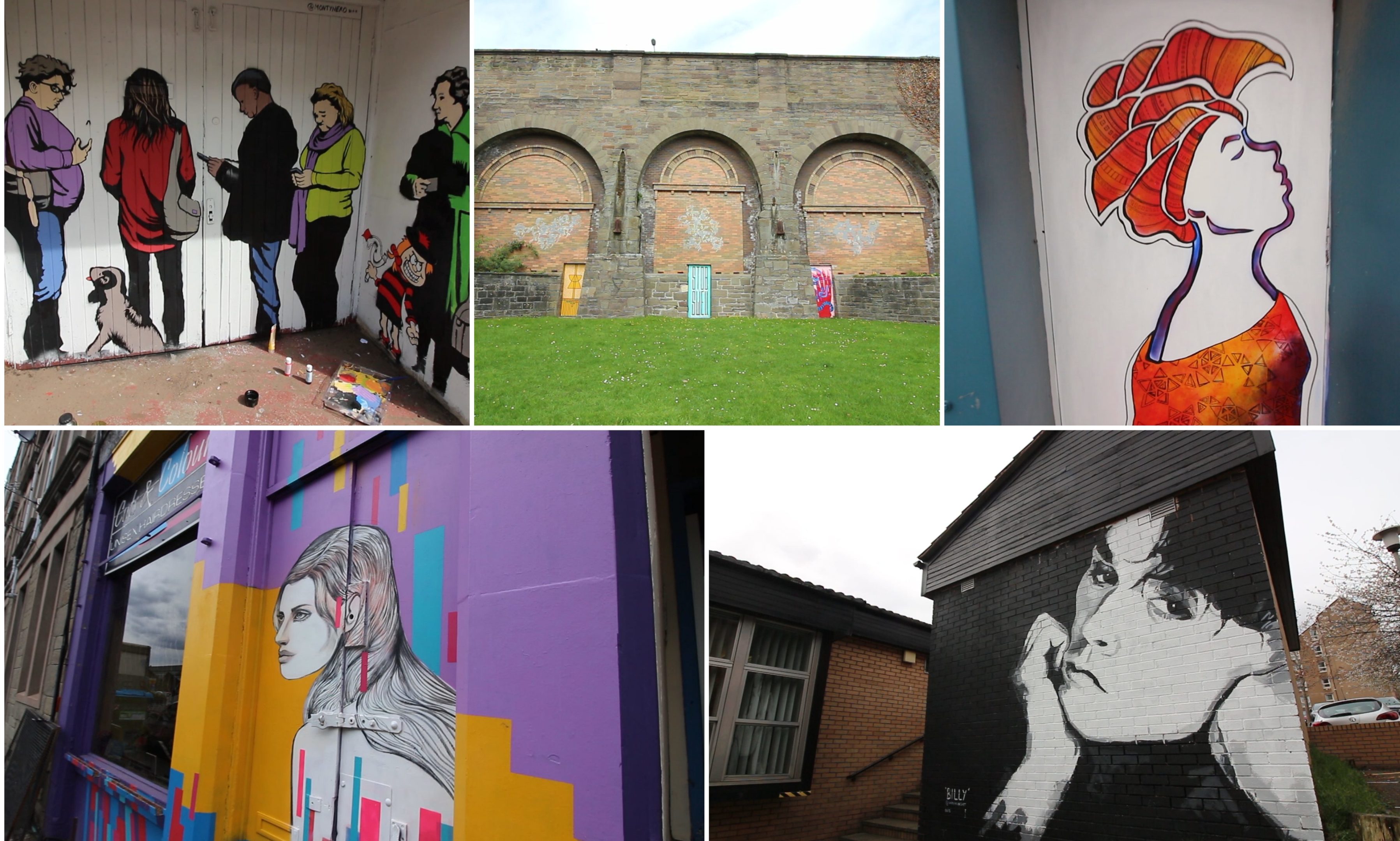 And tours of the artwork – which have been painted outside shops on Albert Street, Lyon Street, Dura Street, Dens Road and even the arches of the Victoria Bridge – will begin this Saturday (May 5).
A striking portrait of late Dundee musician Billy Mackenzie by Garry Milne and a vibrant shopfront mural outside Cuts and Colours are among the pieces to have captured the imaginations of locals.
An eye-grabbing artwork featuring locals queuing to get into Dens Road Market by Monty Nero, located within a doorway on the historic building itself, has also gone down well with residents.
And the Dundee artist said it was important for him to "incorporate the local community"in the mural – adding that it is the first piece of street art he's ever created.
Monty said: "When I found out it was this door I changed my design quite a lot to reflect the local area and just make it so it's like people queuing for the market.
"I'm talking to people every day as they come past and they'd say how much they liked all the street art and how much it brightened up the place, so I was putting bits of them into the painting like their clothes and just seeing how they reacted to it.
"I've never done any street art before so it's been great to see how much the local people love it."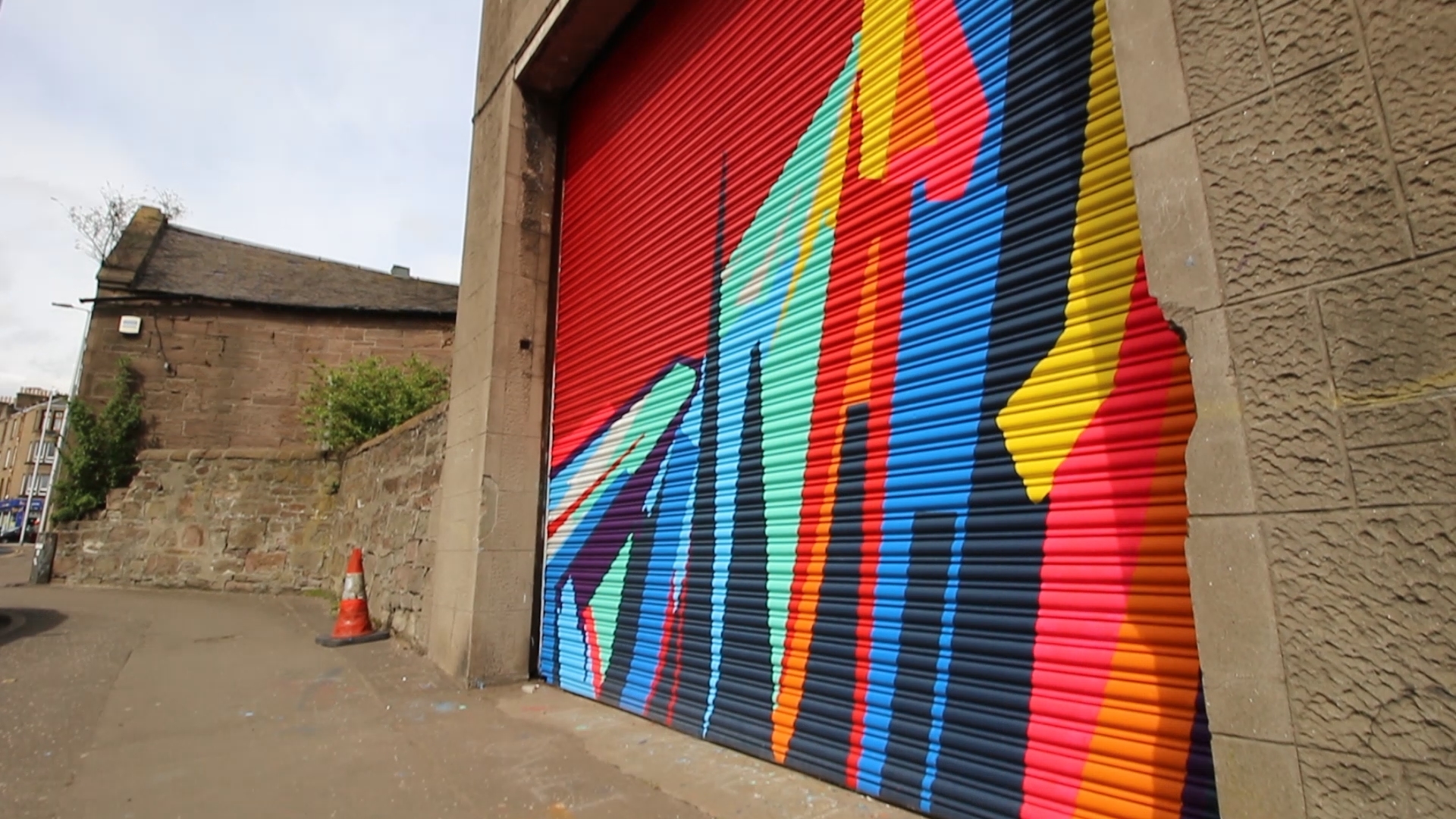 There are plans for 20 murals in Stobswell, however only 18 have fully taken shape so far.
There are already a number of murals in Dundee city centre created during the first phase of the OpenClose initiative last year.
And earlier this week Mary Ann Lane, beside the Seagate bus 
station, was designated as an 
outdoor gallery where anyone can paint on the alley walls.
OpenClose Dundee manager Russell Pepper said: "I am very pleased with the ones at Stobswell. Tonnes of people have been walking past the artists and chatting with them about it. There's been a really big response to the Billy Mackenzie piece. A lot of his family still live in that area.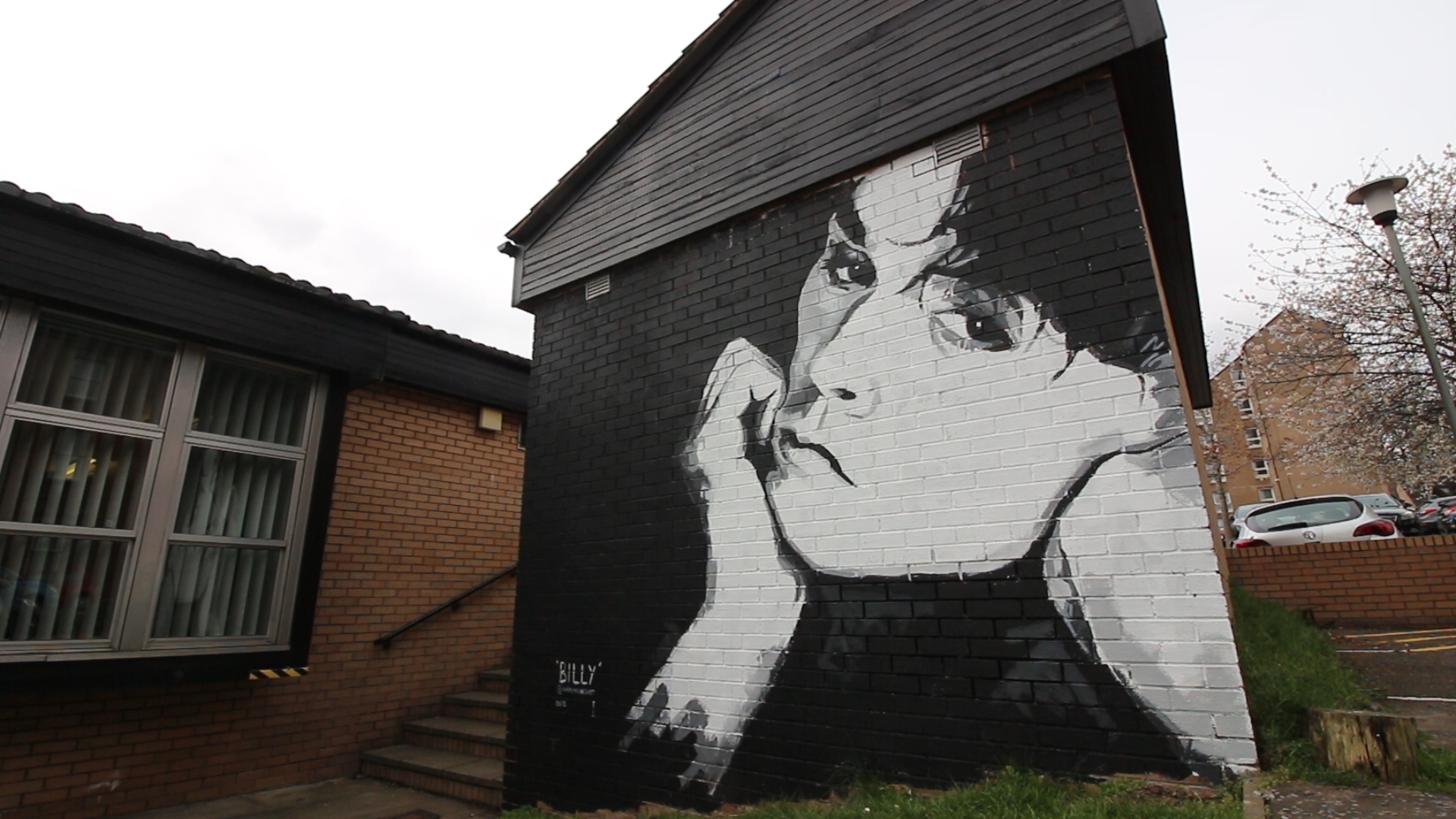 "On Saturday, May 5 we will have a tour of all the doors. We usually do them in the city centre every first Saturday of the month."
He added that almost all of the artists involved in the Stobswell murals were from Dundee or the surrounding area, or have studied at the city's Duncan of Jordanstone College of Art and Design.
Mr Pepper said: "A lot of these guys might have done fine art and a lot of them don't usually paint on the streets."
He added that the project may branch out to Lochee or Hilltown next and would allow visitors to the city to explore the "real Dundee".
Mr Pepper said: "Hopefully we'll get more funding for going somewhere else. Eventually we could have all the areas like that in Dundee with art on their doors, (or) maybe larger scale murals.
"We want to bring visitors up there, maybe help bring a bit of trade up there, help bring life back to the high streets."