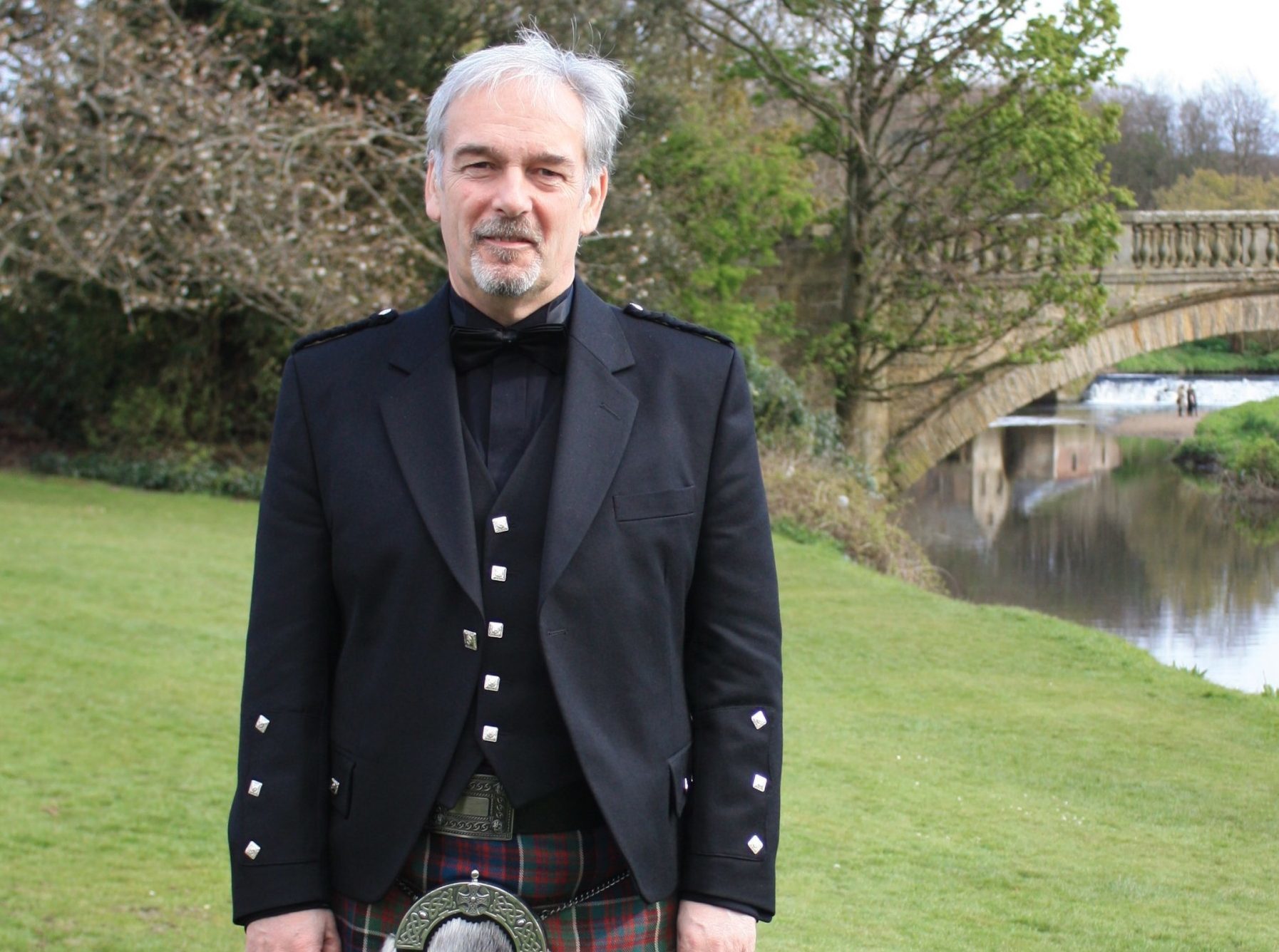 As a journalist, Iain Lundy wrote many historical stories, often on anniversaries, and it was always his contention that people in Scotland knew a lot about the rest of the world but not much about their homeland. And it was this that sparked him to write his first book Between Daylight and Hell: Scots Who Left a Stain on American History.
Iain, who now lives in Arizona in the US, grew up in Largs, and spent 40 years as a journalist in Scotland. Between Daylight and Hell was researched over a period of years in Scotland, and took a year to write in Arizona.
"What interests me most is uncovering long lost tales about obscure yet fascinating events and characters that have somehow faded into the mists of time," Iain explains. "Scottish history has fascinated me since my school days when I was taught about the Massacre of Glencoe, the Jacobite Rebellions, and other events."
So what inspired Iain to look at the way Scottish and American history is linked?
"On regular visits to the United States, I kept coming across references to Scots who had been great pioneers in the country, and who had founded institutions, discovered places, designed and built great buildings, and in general played a huge part in the creation of modern America. Again, the memory of most of these people has faded.
"For example, a Scot helped build the Statue of Liberty, another developed the San Francisco cable car network, yet another saved the buffalo from extinction…the list goes on. I began to draw up a catalogue of people who had left Scotland for America and achieved something that could be classed as remarkable in some way," he continues.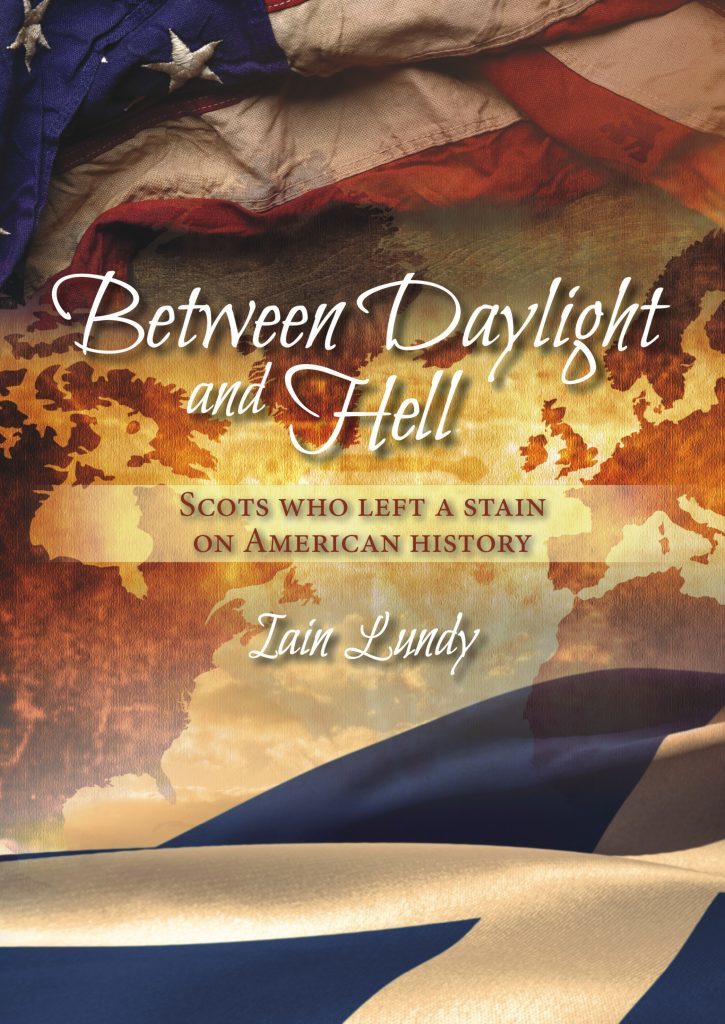 "That list eventually ran to around 600 and, of course, included many people who were notable for the foul deeds they had committed. So out of around 50 or more bad guys, I selected 23 who feature in Between Daylight and Hell."
Three characters in particular have connections to Courier Country, although none were from Dundee itself. "perhaps that means all Dundee ex-pats were saintly – I don't know!" Iain jokes.
The exploits of David Jack, from Crieff, inspired the book's title. He was born into relative poverty and left for the US, eventually following the California Gold Rush and settling in the city of Monterey.
"His arrival coincided with the end of the Mexican-American War and the takeover of California from Mexican control," says Iain. "He was a small, devious individual with a terrific mind for figures and eventually became Monterey city treasurer.
"He used his position to throw many of the old-time Mexican rancheros off their properties and grabbed the land for himself. Jack became one of the most hated men in California. A group of squatters wrote to him demanding compensation, saying that if he didn't pay they would 'suspend your animation between daylight and hell'."
Then there was James Duff who was born in Logierait and became notorious in Texas during the American Civil War.
"He joined the Confederate side and was put in charge of a militia unit called Duff's Partisan Rangers, a rag-tag body of men whose job was to quell resistance among Union-supporting German immigrants in the Texas Hill Country," explains Iain.
"Under Duff's orders, his troops took pleasure in killing men and boys, ill-treating their wives, burning down homes, and generally embarking on a campaign of terror.
"Then, as a party of Germans were leaving Texas for the Mexican border under an amnesty granted by the Texas governor, Duff ordered his men to follow them and wipe them out. His unit caught up with the Germans near the Nueces River and murdered 49 of them – 19 of whom were shot in the head at point blank range after surviving the attack."
The rogues' gallery is completed by one John Murray, the Fourth Earl of Dunmore, is remembered in Scotland as the man who ordered the building of the Pineapple, outside Airth. He was born in Taymouth Castle, near Kenmore, into a prominent family of aristocrats, and became Governor of Virginia just as America was achieving independence from Britain.
Iain explains: "Instead of behaving like a diplomat, Murray was petulant, indifferent to the needs of the people of Virginia, and entirely unwilling to accept an end to British rule. He threatened to burn the city of Williamsburg to the ground, bombarded and destroyed the port city of Norfolk, and even George Washington said that peace would only come to Virginia when Murray was 'deprived of his life and liberty'."
Most of Iain's research was done in obscure corners of the internet, including old newspaper archives, passenger lists of immigration ships, and sites such as ancestry.com
"I also had great help from libraries, both in the US and Scotland. It was a lot of work but it was a subject I was interested in, so that made it hugely enjoyable," he smiles.
Between Daylight and Hell: Scots Who Left a Stain on American History by Iain Lundy is published by Whittles Publishing, priced £18.99, and is out now.