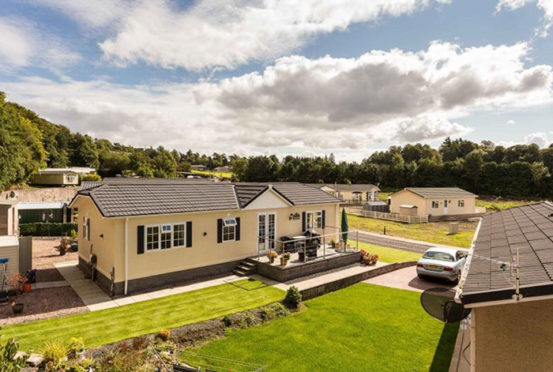 After a busy year moving into its final development phase, the team at Marlee Loch is looking forward to welcoming its newest residents over the coming months.
Marlee Loch park manager and Crown Parks consultant Nathan Smith took over the development of the residential park in Blairgowrie around two years ago, with phase three of the project launching earlier this year.
As part of the final stretch, Marlee Loch has been working in partnership with Park Homes by Willerby to offer bespoke park homes for the last remaining plots in the over 50s residential park.
With only the final few plots now left, it's clear that the flexibility and affordability of the park homes on offer has gone down well with customers.
"Our park homes are bespoke and people really love having the option to design their own homes. Normally to do so would require building your own house, which costs a lot, but our bespoke homes are affordable," says Nathan.
"One thing that really makes our park stand out is that our plots are private, with flexibility for residents to have what they want, including gardens or terraces."
There are also options for wheelchair-friendly and accessible park homes, and of course, the park's serene location in Kinlock, near Blairgowrie, offers lots of advantages too.
Residents are ideally placed to take advantage of local golf courses and points of interest, while the loch itself offers a peaceful and picturesque setting.
Welcoming new residents
Now that phase three of the park's development is well underway, new homes have started arriving, with some residents already settling in over the past few months.
"The development is still going really well. We've got lots of new people moving in and new park homes arriving – the customers have been over the moon with the build quality so far," says Nathan.
"There are still a final few plots remaining, but it's been a really fantastic year. It's nice to see new people and fresh ideas, it's great to see what they're doing with their homes and plots."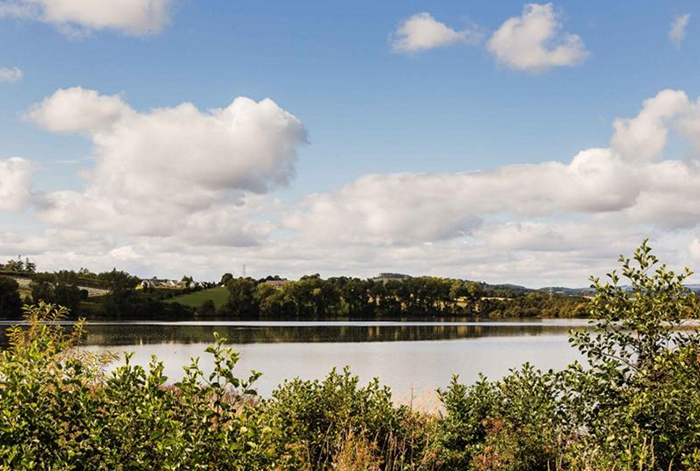 With new residents continuing to arrive before and after Christmas, work is underway to ready Marlee Loch, including upgrading the road system with new permeable roads. There are also plans to build a jetty for fishing on the loch and further plans to throw a Christmas party for residents to get to know each other.
The final phase of development has been busy, but Nathan and park owners Crown Parks have ensured it's gone as smoothly as possible. The company has looked after various residential park homes across the country for over 20 years, with its current Scottish properties including Marlee Loch and Seaton Estate in Arbroath.
Crown Parks is known for offering flexible living and its focus on community. As well as building communities within its residential and holiday home parks, it also actively works to support the local communities around them. For example, they recently donated 5k to a local charity in Arbroath called C.A.F.E. Project, which aims to help young people in the area.
With only the final few plots remaining, now's ideal time to find out more about making the move to residential park living. See more about available Marlee Loch homes online here.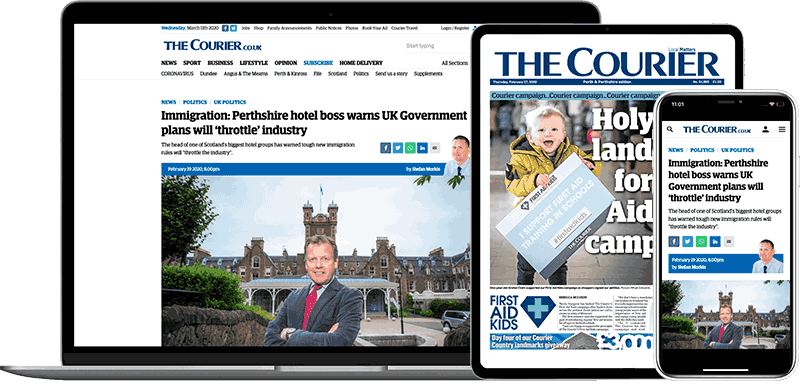 Help support quality local journalism … become a digital subscriber to The Courier
For as little as £5.99 a month you can access all of our content, including Premium articles.
Subscribe