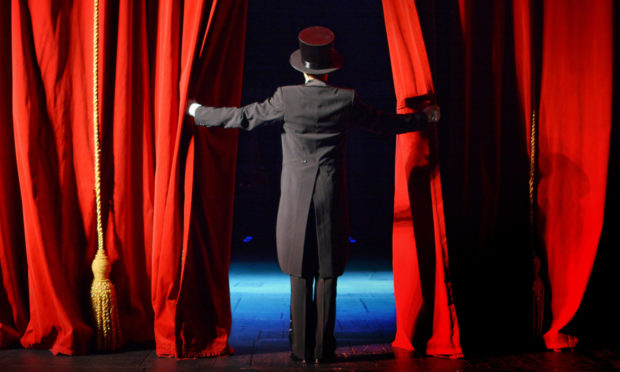 "Socially-distanced" theatre is not an option for the big theatre production companies in Courier Country. David Pollock finds out more about their plans after lockdown.
Ask any of the people in charge of the big producing theatres in Tayside and Perthshire about "socially-distanced" theatre, and they roll their eyes.
Especially when you mention the photographs which emerged at the end of May showing the Berliner Ensemble's plans to mitigate the effects of Covid-19 lockdown by taking 70% of their auditorium seats out.
Thanks to these images, a perception seems to have emerged among sections of the public and the media that this will be a great way for theatres to get back on their feet as quickly as possible. Yet speak to those who run our local theatres – which include among them some of Scotland's most well-loved and acclaimed stages – and they'll tell you nothing could be further from the truth.
"You know, I really wish that image had been sent back out again, annotated with what the state subsidy for theatre is in Germany, and what people pay for tickets there," says Lu Kemp, artistic director of Perth Theatre.
"It's one of the most misleading images I've seen in recent times."
"It's a practical solution, but is that really why we go to the theatre, or to see dance or music?" asks Andrew Panton, artistic director at Dundee Rep, who doesn't hold much love for the radical German model for these times of emergency.
"It's for the shared experience, isn't it? It's the assembly, the bringing together – the heat of people's bodies and hearing the gasps, it's all of that. You're part of something that's completely unique and will never, ever happen again the way you're seeing it, that's why you're not at home watching Netflix. I don't think I'd want to sit in a theatre that was socially distanced like that, it would be soul-destroying for the artists and the audience."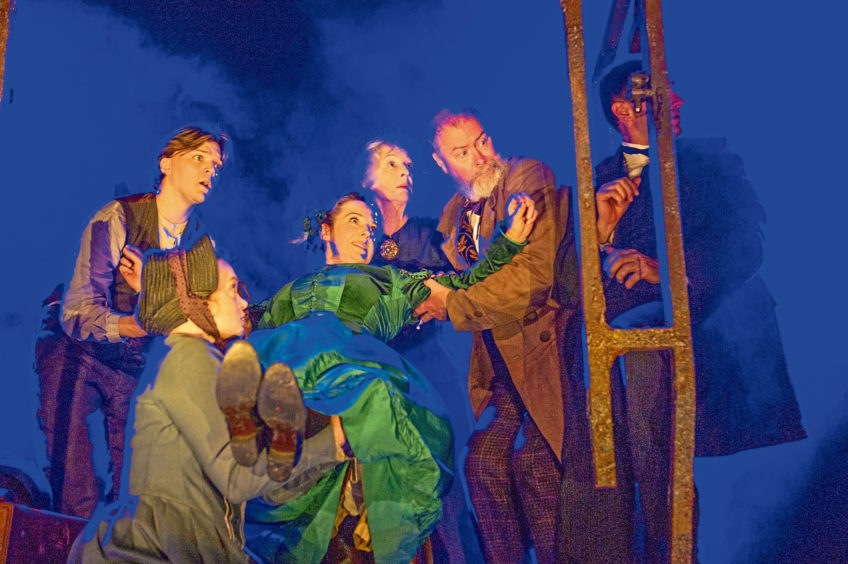 Public funding is in many ways the key to the survival and recovery of the nation's theatres in Scotland and throughout the UK, but this country is an outlier in terms of how much of a public utility and good it views theatre, and how deserving it is of this funding.
Even in pre-pandemic times, there seemed to be a disconnect in people's minds between the experience of attending a theatre and staying in to have a comfy night on the sofa with a streaming show instead – not realising that a great many of the actors, writers and directors making their favourite shows owe their very careers to a start in theatre.
Liam Sinclair, the executive director and joint chief executive of Dundee Rep Theatre and Scottish Dance Theatre, points out that – in Europe – the average public funding for a building-based theatre company is somewhere between 85-90%. His organisation, with a building and two major producing companies under its roof, gets 57% public funding (48% from Creative Scotland, the rest from the city council), and across the UK this is considered high.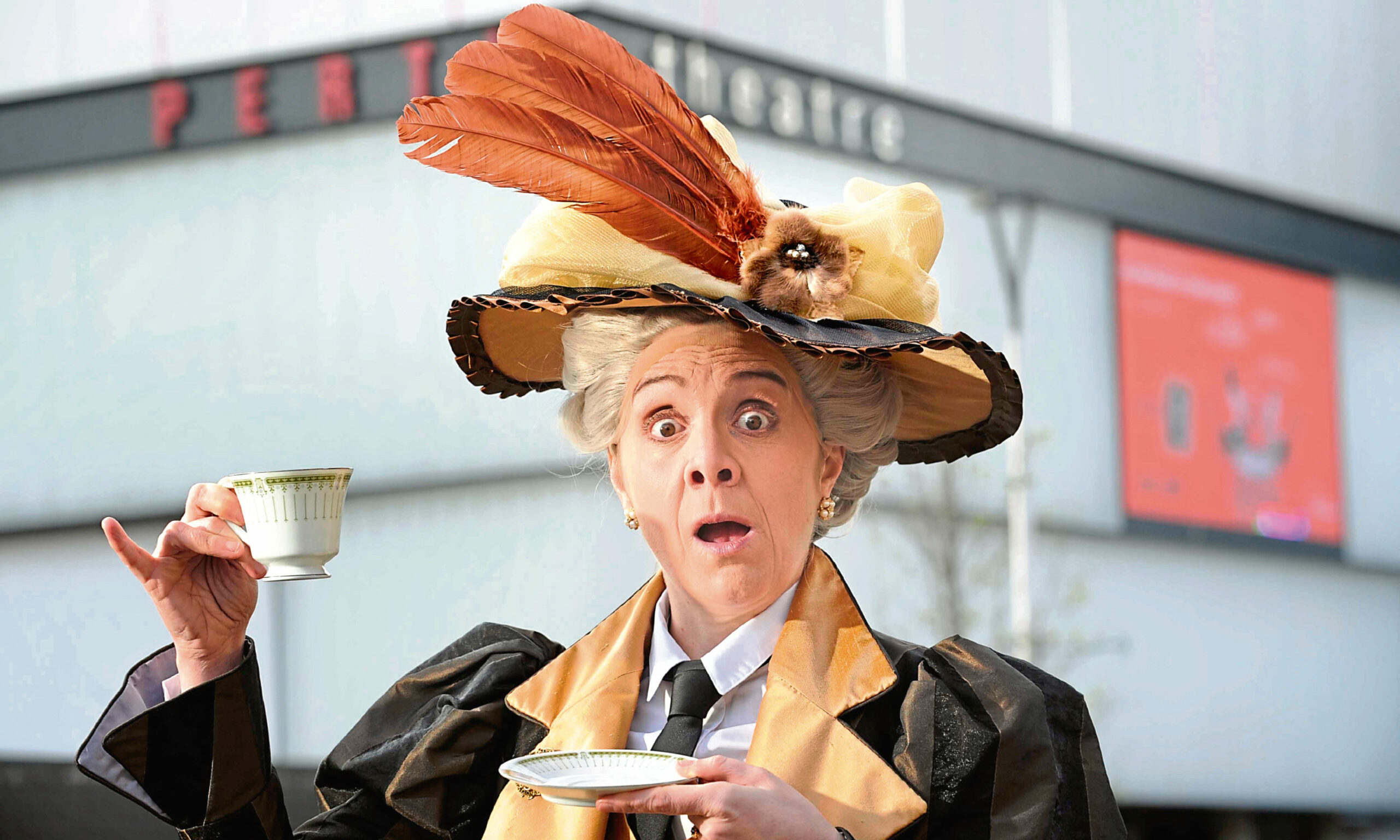 Elsewhere, Horsecross Arts – the umbrella organisation which manages Perth's Theatre and Concert Hall – gets about 30% of public subsidy, while Pitlochry Festival Theatre sees one of the lowest rates in Scotland with just 15%. The reason these numbers are important is that each organisation earns the rest of their operating budget from ticket sales and other avenues like venue hire and bar operations. When Covid hit, all of these sources had to be turned off rapidly; so with a cruel irony, the more self-sufficient a venue was in terms of cashflow, the greater danger it was in that the cash would run out imminently.
"We've had to put a large number of roles at risk of redundancy," says Elizabeth Newman, artistic director of Pitlochry Festival Theatre.
"We did our first round of redundancies in April, and now we're in the second round, which is far more substantial, because of Mr Sunak's latest announcement at the end of May (about the UK Government furlough scheme ending). The reason we're doing it, quite simply, is to shrink so that we can grow again. We know that if we don't do something now we'll be bankrupt in November, but if we take action now, then we should be able to sustain our way through the storm."
While Dundee Rep has for the most part avoided such tough decisions up until this point, despite having to strip back operating costs, Horsecross is in a similarly difficult position.
"We've cancelled more than 100 shows and had to refund more than £100,000 worth of ticket income," says chief executive Nick Williams, referring to both of Horsecross's venues.
"We've had a pretty difficult year leading up to this, and while things were starting to stabilise, we were by no means out of the water. We've now furloughed as many people as we can, but the future is looking very uncertain, because we have no idea when we might be able to reopen."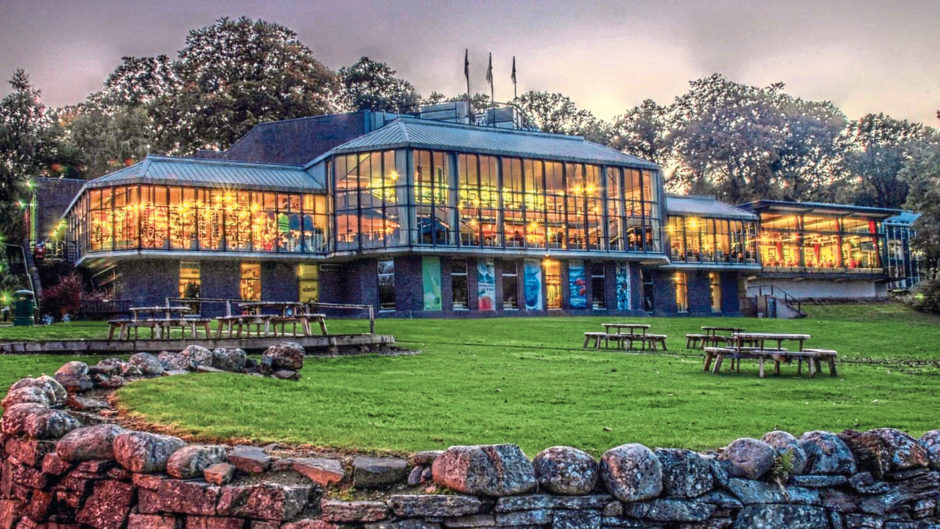 Big producing theatres like Pitlochry, Perth and Dundee Rep don't work the same way as retail businesses, which can fill the shelves and turn on the till as soon as the all-clear is given. The planning and production of a show begins some months in advance, so there's no point in any of them proceeding without the certainty that they'll be more likely than not to put on a large-scale, non-socially-distanced show in their auditorium once more.
With the Scottish theatre industry rallying behind the scenes, supporting one another via a weekly Zoom chat between the major companies and what they agree has been good communication (albeit so far non-committal on the details and timescale of any support package) from the Scottish Government and Creative Scotland, those we spoke to can only speculate on what a return to what we knew as normality in the theatre world might look like.
Andrew Panton says the Rep might optimistically be able to allow staff back into their offices in the autumn, for a return to the theatre a number of months later. However, Elizabeth Newman says she's heard murmurs from the direction of the UK's Department for Culture, Media and Sport that this full return will only be allowed when a Covid vaccine is in place, however long it takes. In the meantime, all involved have brought the creativity which is part of their skillset to bear upon finding ways to stay connected to their audiences and, in turn, giving those audiences at least a taste of theatrical normality to see them through.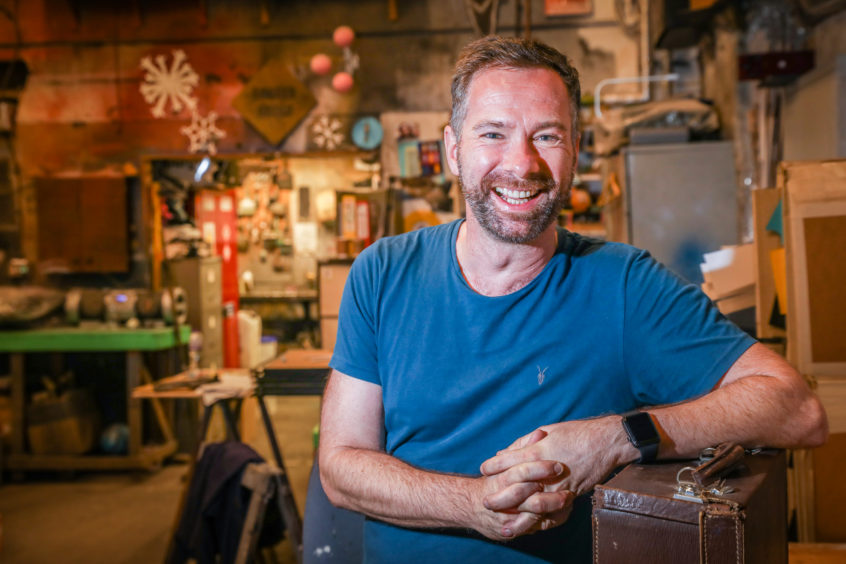 Dundee Rep has instigated Where Are You, Dundee?, a weekly, task-based creative project for the public to enjoy; Perth Theatre's Keep Going Together is an online archive of past performances and interesting, theatre-based happenings from around the web, all curated by Lu Kemp; and Pitlochry Festival Theatre has inaugurated a Telephone Club aimed at staying in touch with their audience, as well as other online initiatives for all ages.
"We've had more than 100,000 people engage with our work since lockdown," says Newman. "In three months that's an extraordinary amount of people, it's the same amount as come to our theatre in a year. So we know there is benefit being offered to the population by us doing that, and we'll carry on doing it (after Covid)."
Otherwise, the artistic director of each theatre is investigating more creative ways of hopefully being able to return to some form of live theatre in the era of social distancing.
Says Newman: "We're looking at far more discrete projects outdoors, which we're costing at the moment. That means doing work across our 11-acre site, or potentially in other sites in Pitlochry or across Scotland."
Panton is investigating similar routes, including "promenade work that can be done immersively but socially distanced, and pop-up work… so more like 'happenings', but organised so we're not co-ordinating audiences together."
Perth Theatre, says Kemp, is also taking time to reflect upon how reaching isolated audiences during a pandemic might carry on into reaching all those who are isolated across a wide rural community in more normal times.
"We're in a state of necessary flexibility at the moment, where we keep our ears to the ground to try and figure out what the future is, but until things become clearer we just don't know," says Kemp.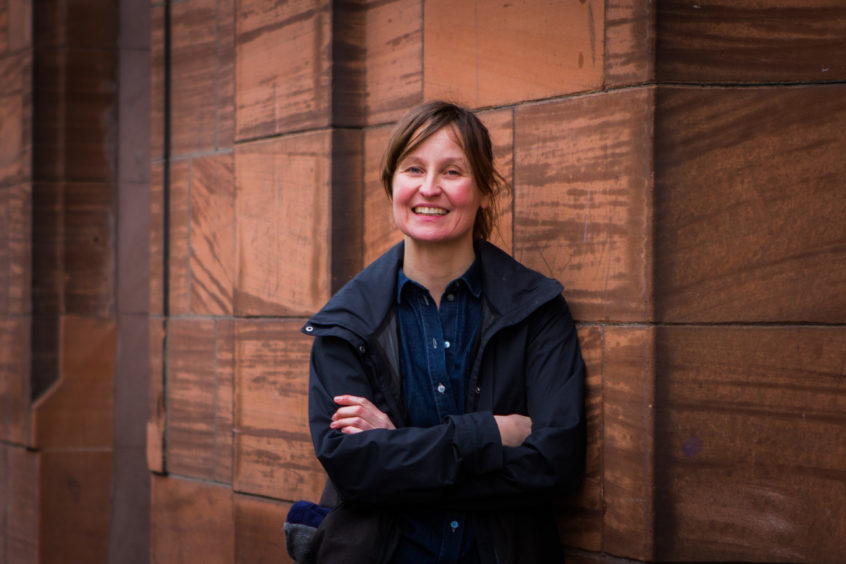 "There are a lot of positives out of this period, though. Although it doesn't feel much like a pause, because it's inevitably frenetic and there's still a lot of work to get through, it's also a moment where we can stand back from what we've been doing and try to reconfigure our relationship to the community we work in."
There seems to be a tacit understanding among those we spoke to that governmental will is to support the industry financially, but that other emergencies are currently taking up all their time; in the meantime, suggests Panton, they may also look at more creative support, including tax breaks for philanthropic donations.
All were thrilled by the overwhelming support they had received from their local community, whether that's messages of support, online engagement, or ticket refunds refused or left on account. They all seem convinced that this experience will only strengthen their theatre's role at the heart of their community, when the doors reopen one day.
"As theatres, we may not have lots of money to give back to the government if they were to give it to us," says Newman, "but what we are capable of doing is giving them lots of social benefit, with regards to how we support people to combat loneliness, sustain their health and wellbeing, and how we support cohesion and other industries. I mean, look at what theatres do for bars, restaurants, hotels, other creative industries… (PFT is) the largest employer in Highland Perthshire and we want to go back to being that, because when the time comes to take the risk to grow again, we can guarantee that social benefit."
From Dundee Rep's perspective, Sinclair agrees: "This has focused the mind to every single artistic decision we make. Throughout this process, the theatres that are going to survive are the ones that remain vital to our communities, that are part of that community's resilience and recovery and healing. Coming out of this crisis we've got a vital role to galvanise people back, it's a responsibility we're taking and will continue to take very seriously."
Yet as funds run out, theatres can't wait forever for signs of rescue.
He says: "The actions that are taken by government now will ensure that potential of the future is viable. If we have an unplanned, unco-ordinated collapse of the critical infrastructure – which is absolutely the juncture we're at now – then the ability for that recovery and for culture to be present in people's lives will be damaged for a significant period."
All of the theatres here have online initiatives aimed at keeping them in touch with their audiences, where people who love their work can make donations. Find Dundee Rep Theatre's Where Are You, Dundee? at whereareyoudundee.com; Perth Theatre and Concert Hall's Keep Going Together at keepgoingtogether.co.uk; and Pitlochry Festival Theatre's Telephone Club, #PFTLightHopeJoy, Young Explorers and more at pitlochryfestivaltheatre.com