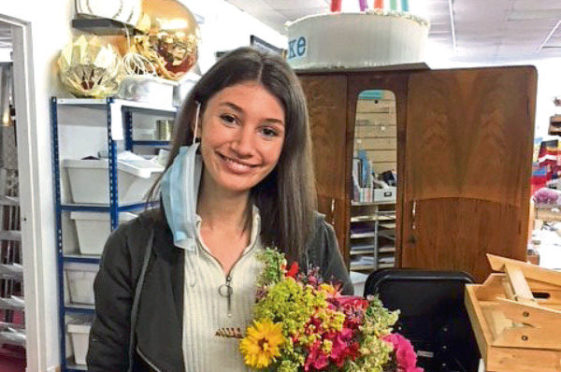 When Irina Lisovyy started volunteering with community charity Remake in Crieff as part of her Bronze Duke of Edinburgh award aged 14, she had no idea the effect it would have on her life.
Now 17, Irina recalls: "At that point I knew next to nothing about Remake, but a friend who was also volunteering there described it to me.
"It's a Revolve-certified community reuse charity based in Crieff, which aims to promote the reuse of materials for the benefit of the local community.
"Remake runs a number of projects including Scrapstore and Homewares, Remake Futures, and the Remake Community Reuse & Repair project," she explains.
But as the weeks went by, the teenager gained confidence and enjoyed new experiences.
"At the time I was convinced I was terrible at absolutely everything so, naturally I thought the Bronze Duke of Edinburgh award was as far as I would ever get." she reveals.
"Taking up something new and not immediately mastering the skill has always been challenging for me. Starting at a new place that has so many different aspects to it seemed really overwhelming.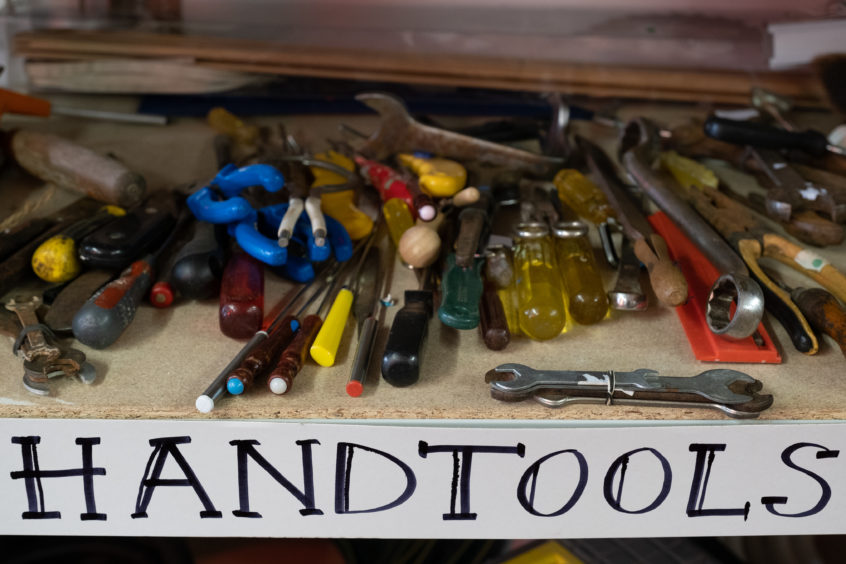 "Nevertheless, I started at Remake alongside the friend who had encouraged me to join in the first place, which soon soothed my nerves.
"When I first started, Remake was like a seedling, small but with so much potential on the horizon," she explains.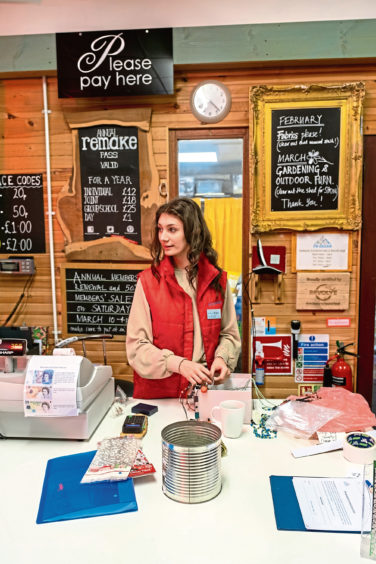 "Over the years, it has not only grown and blossomed on the surface, with the addition of the furniture store, a fresh new layout and a much wider range of items for sale, but has also rooted so deeply into the local community, creating positive changes and providing life changing opportunities for individuals.
"Remake has even been awarded Revolve certification by Zero Waste Scotland, which is the gold standard for pre-owned items and guarantees shoppers a similar experience to buying new," she says proudly.
"Remake's aim to create a local circular economy is at the core of everything they do, so that we as a community can socialise, learn and have fun whilst supporting ethical practices and helping the planet. It truly is a local solution to a global problem.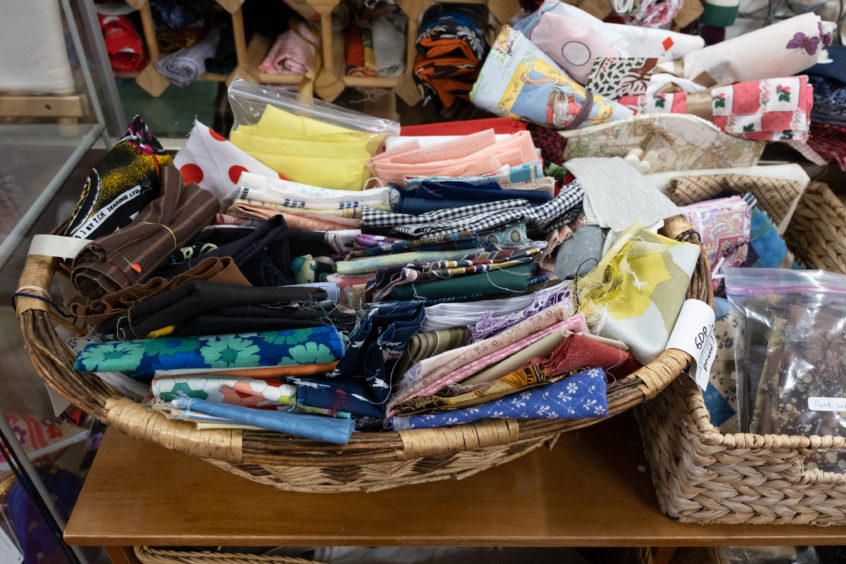 "I think for anyone that would like to work in the green economy in the future, Remake is a great place to start."
Irina clearly remembers her first task at Remake – untangling and sorting out wool.
"I loved it!" she smiles.
"I soon learned how much I enjoyed organising and sorting items, and just how patient I really am.
"Not only that, I started to see the difference I was making, no matter how small.
"With each new task I was given, I was learning a new skill as well as learning something new about myself too.
"And quickly, that overwhelming feeling of never being able to 'get it all done' faded away and was replaced with the satisfying sensation of taking on one small thing at a time, knowing that it does makes a difference within the bigger picture.
Three months of volunteering for Bronze quickly turned into 12 months of volunteering for Gold.
"Late last year I was delighted to discover that there was an opportunity for me to continue my journey at Remake," says Irina.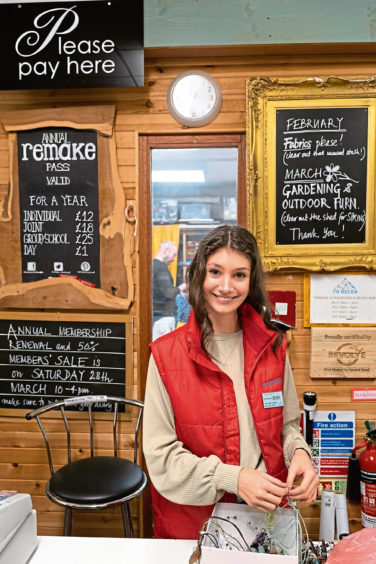 "After a couple of successful interviews, I landed a supported employment position on the Remake Futures programme."
Over six months, she has done everything from visual merchandising to customer service to painting and decorating.
"At the start of the year I even had an opportunity to lead a small team of young volunteers, as I could relate to their experience," she says.
When the Covid-19 crisis hit, Irina found herself charged with the responsibility of helping to start up an online shop, which has been very successful.
"Most importantly for me, however, was not just learning new skills but becoming confident in my ability to use them. This is of course thanks to the continuous encouragement and trust of the supportive team at Remake."
Irina, who is currently applying to go to university in Germany, has no hesitation in recommending volunteering.
"It can teach you so many new skills," she says.
"Saying I have learned a thousand new things would be an understatement. You learn all kinds of skills at every job, but I really feel that in the last six months I have acquired the skills equivalent to working six different jobs.
"That's one of the things I loved most about the job – you don't just learn one thing and continue to do just that task. At Remake, you are faced with a new challenge every day and every day you adapt and learn to overcoming challenges.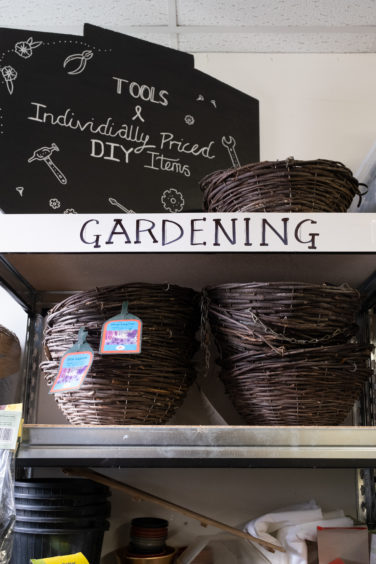 "Remake has been such a huge part of my life for so many years, and I feel like we have grown alongside each other. I gained so much experience and confidence while volunteering and working at Remake, but I've also become much more aware of the environmental challenges we face nowadays," she continues.
"I like to call myself an environmentalist – in the making! Over the past few years I have been making changes to my day to day life in order to do my bit for the environment.
"Of course, no one is perfect, but I strongly believe that collective effort can bring about change. And that is exactly how I would describe Remake when it comes to the making a positive change as each person does a little bit and it turns into … well, something bigger.
Remake is currently recruiting for new volunteers; I would encourage anyone to give it a go.
If you would like to find out more please contact fiona.a@remakescotland.co.uk
For anyone wishing to find out more about Revolve including volunteering opportunities, you can visit the website for a list of stores and contact details:
zerowastescotland.org.uk/revolve