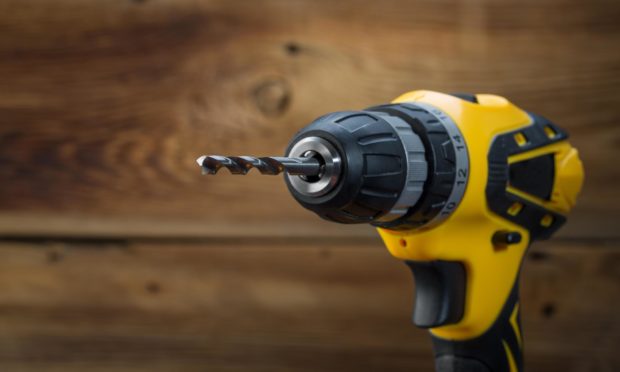 Every reader will recall the bombshell article I wrote several years ago outlining in pitiless detail the bad luck I'd had with vacuum cleaners.
They never work for me. I've bought all the best brands: those suitable for wooden floors and those suitable for carpets. They just never work.
Oh, they start off working, but then they go, as it were, off the boil. The latest model has simply reverted to type: pushing the dust around rather than picking it up. And yes, madam, I do empty the things and clear out blockages. Makes no difference. They're rubbish, all of them.
If you found that previous column a harrowing read, wait till you peruse this one. It's about something else that never, ever works for me: electric drills.
Electric drills: they make me doubt myself not just as a man but as a sentient being. They never work. They never perform their job description: screw a blinkin' screw into a blinkin' piece of wood. Never.
Other chaps wield them with one hand: quick buzz and it's in. They don't even check the size of the screw for the right fitment. They just press the trigger and – buzz! – the screw goes straight in. With me, it just sits there, staring back insolently.
It's not just that there are different sizes of screw. There are two different generic types. Not just Phillips (saltire-shaped) grooves and flat-heads, but two overall types beyond these: one standard and one whose name I forget (just looked it up on Google and was directed to the hell of DIY forums: no thanks!).
They're almost completely similar, just a millimetre or so out, but hell mend you if you use the wrong one. Honestly, why doesn't the Government step in and standardise this nonsense? One screw to rule them all, one screw to find them, one screw to fix them all, and bits of wood, er, bind them.
To be fair to me, I rarely get a good run at a screw. They're always in tight spots, up against something, where it's difficult to get a good purchase on the beasties.
The latest job, in the attic, nearly reduced me to tears – as usual – of frustration and rage. Some sort of internal cladding under the roof tiles  is falling off. It's basically large rectangles of thick hard cardboard, or soft hardboard (see, already I'm out of my depth) that's supposed to just wedge in.
I've bludgeoned them back in the past. But, this time, I decided to fix them more permanently with screws and brackets. What a nightmare. Every time, I drop the screw. Every time, I can't find the torch to find the dropped screw.
Every time, the drill just makes a shrieking noise and doesn't move the screw. Then I try the screwdriver but can't get enough purchase against the angle. Then I think I hear a rodent. Then, terrified, I come down for some Horlicks with a dram in it and decide: "I'm done. The roof can cave in for all I care."
But then the Horlicks stirs my blood. Damn it, I won't be defeated on this. I go onto Amazon and order bigger brackets and smaller screws. For the Good Lord knows I'm a trier. And there's nothing more trying than an electric drill.
Read more in this series: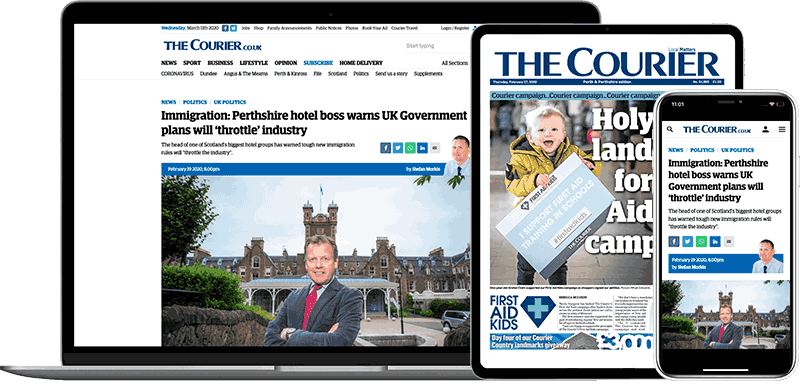 Help support quality local journalism … become a digital subscriber to The Courier
For as little as £5.99 a month you can access all of our content, including Premium articles.
Subscribe