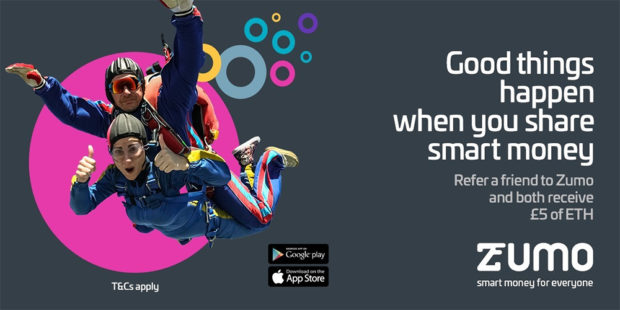 Welcome to the future of money.
"Zumo gives financial power back to the people and unlocks safe smart money for everyone," says Zumo co-founder Paul Roach.
Zumo knows that the notion of cryptocurrency can feel scary and unknown. That's why it has created its Refer and Share rewards, so you can safely own and explore digital currency without having to spend a single penny.
Whenever you join Zumo and refer a friend who uses your referral code, you will both be sent 0.02ETH within 7 days*. In 'real money' terms, that's worth approximately £5* each, with an extra £5+* every 6th referral.
Invite friends and watch your balance grow, because good things happen when you share smart money.
How does the referral system work?
1) Your Zumo username is your unique referral code.
2) Share the code with friends, family, and everyone else.
3) They enter the code during their account creation.
4a) After they pass KYC, we'll send you both 0.02 ETH.
4b) Every 6th referral rewards you an extra 0.02 ETH.
All you need to do to get started is download Zumo today, by clicking here.
Zumo has spent years developing its simple and intuitive app to allow you to safely buy, sell and store Ether (ETH), Bitcoin (BTC) and Sterling (GBP).
Zumo never takes ownership over your cryptocurrency. It can't invest it, loan it, or lose it. It is always 100% owned and accessible only by you.
Sadly this also means Zumo can never recover any lost wallet passwords, so please remember to safely write down and store your unique backup phrase (also known as a 'seed phrase') when you create your Zumo account.
---
*Click here for more information and to access Zumo's Terms & Conditions. Cryptocurrencies are not regulated. Please click here for Zumo's regulatory and risk information.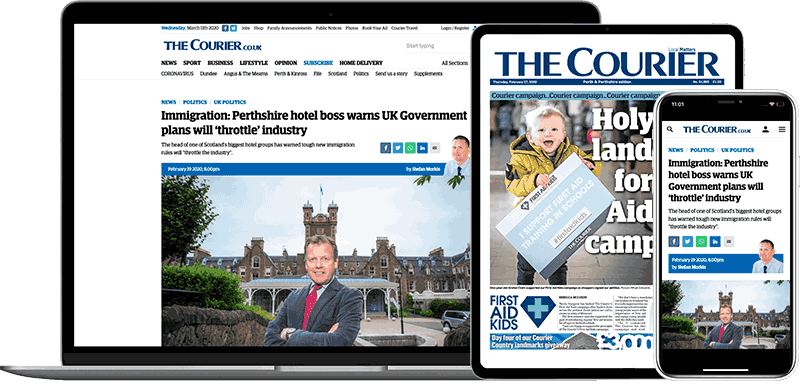 Help support quality local journalism … become a digital subscriber to The Courier
For as little as £5.99 a month you can access all of our content, including Premium articles.
Subscribe